Major League Baseball
Major League Baseball
Stow beating suspects ordered to trial
Published
Jun. 8, 2012 1:00 a.m. ET

The words that two men spoke in a jail lockup nine months ago, unaware they were being recorded, came back to haunt them Friday as they were ordered to stand trial in a devastating attack on a San Francisco Giants fan at Dodger Stadium.
In the 12-minute conversation, one man acknowledged he had attacked a Giants fan, and his cohort said he had no regrets about backing him up.
''I socked him, jumped him and started beating him,'' a transcript of the conversation quotes Louis Sanchez, who also apologizes to co-defendant Marvin Norwood for dragging him into the fight.
''That happens, bro,'' says Norwood. ''I mean, what kind of man would I have been if I hadn't jumped in and tried to help you.''
The account of the talk between Sanchez, 30, and Norwood, 31, was released after a preliminary hearing where both men were ordered to stand trial on charges of mayhem, assault and battery in the 2011 attack on Bryan Stow.
Both men have pleaded not guilty. The defense did not present a case during the preliminary hearing, which is typical in such proceedings.
Stow, a paramedic from Northern California who attended last year's opening day game in Los Angeles, suffered brain damage and is permanently disabled. The violence sparked scrutiny of stadium security and fan behavior.
Prosecutors said the conversation between Sanchez and Norwood was secretly recorded after they appeared in a lineup last July. It opens with the men bemoaning their plight.
''It's going to be bad, dude,'' Norwood says.
''How much time do you think we are going to get?'' Sanchez asks.
''A lot,'' replies Norwood. ''We need to come up with a good (expletive) defense.''
Sanchez suggests they say Giants fans harassed his sister, or that six or seven Giants fans jumped him first. But Norwood was skeptical.
''Dude, they're gonna say you were looking for a fight the whole night,'' he says.
Witnesses at the hearing said Sanchez taunted Giants fans throughout the game, throwing peanuts and other food at them and spraying a woman with a can of soda. His sister testified that Sanchez was drunk.
The recording of the conversation was played during the hearing but was indecipherable without the written transcript that Superior Court Judge George Lomeli released Friday after considering five days of testimony and evidence.
Defense lawyers challenged the identifications of the defendants by witnesses, but their own words on the recording placed them at the scene.
In her closing argument, Deputy District Attorney Michele Hanessey stressed one statement by Norwood.
Quoting from the tape, she noted that Norwood said, ''`I don't get how (expletive) we're the bad guys because something misfortunate happened to, you know, their side.'''
The prosecutor added caustically, in reference to Stow, ''Who else had something so misfortunate happen that the whole country remembers it?''
The defendants never mention Stow by name or his injuries in the recording. Almost every sentence is laced with profanity.
At one point in the talk, Norwood says: "As soon as the media finds out, all hell is going to break loose.'' He also worries aloud that someone might harm them in prison to become a ''hero.''
Norwood is the fiance of Sanchez' sister, Dorene, who testified at the hearing under a grant of immunity. They have a 2-year-old child.
Dorene Sanchez was teary-eyed while standing in the courthouse hallway after the judge's ruling. Asked if she still loves the two men, she put her hand to her chest and said emotionally, ''That's my heart.''
Dorene Sanchez testified that she never saw Stow on the night of March 31, 2011, and did not witness the beating, but her testimony was critical because it placed both defendants in the midst of a fight after the game let out.
She said Norwood ran to her car with blood on his hand while Sanchez spewed profanity.
She said neither man told her what had happened but she became suspicious when she later saw a TV report on the beating.
During their recorded talk, the defendants appeared more concerned with their own lives being ruined than any other damage done.
''I was gonna get a new job,'' Sanchez says. ''I don't think I'm going to get it though.''
''Yeah, tell me about it,'' says Norwood. ''I just got a new job.''
---
---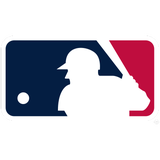 Get more from Major League Baseball
Follow your favorites to get information about games, news and more
---