Major League Baseball
Major League Baseball
Source: Dodgers, BoSox agree to deal
Published
Aug. 24, 2012 1:00 a.m. ET

The Boston Red Sox and Los Angeles Dodgers are on the verge of a blockbuster trade.
The Dodgers have agreed in principle with the Red Sox on a trade for Adrian Gonzalez, Josh Beckett, Carl Crawford and Nick Punto, according to a major league source who said the blockbuster deal is "pretty much done." Beckett and Crawford have waived no-trade rights and both teams have signed off on medicals.
Discussions between the clubs had reached the final stages Friday evening; Gordon Edes of ESPNBoston.com was the first to report that a deal was close.
The Red Sox are expected to include money in the deal, while also obtaining five players: top pitching prospect Allen Webster and first baseman James Loney, infielder Ivan DeJesus Jr., right-hander Rubby De La Rosa and outfielder Jerry Sands, all of whom had played for the Dodgers this season. Loney and Gonzalez were scratched from Friday's games.
Boston's primary motivation is salary relief. The Red Sox' playoff hopes have disappeared this month, making them more willing to trade veterans than they were at the July 31 non-waiver trade deadline.
The Dodgers were awarded waiver claims on both Gonzalez and Beckett earlier in the day, according to a major league source.
The Dodgers had interest in Beckett before the non-waiver deadline. The move to a pitcher-friendly park in the National League might help him bounce back from another down year. Beckett is 5-11 with a 5.23 ERA in 21 starts this season.
The biggest question is the Red Sox's willingness to trade Gonzalez. A major league source said last week that the Red Sox would consider moving him only in a "transformative" — or franchise-changing — type of trade.
Teams generally prefer to move stars in the offseason, when they can involve more teams in discussions. But the Dodgers likely would have been Gonzalez's most fervent suitor in the offseason, as well. By striking the deal now, the Red Sox leveraged the Dodgers' willingness to make the postseason this year as a means to unload (at least a portion of) the onerous Beckett and Crawford contracts. The Dodgers entered Friday three games behind the archrival San Francisco Giants in the National League West.
Earlier this month, the Dodgers were awarded the claim to another high-priced player, Philadelphia Phillies left-hander Cliff Lee. The two sides, however, could not agree on a trade.
Gonzalez is hitting .300 with 15 homers and 86 RBI in 123 games with Boston.
---
---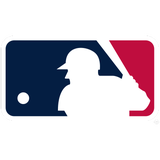 Get more from Major League Baseball
Follow your favorites to get information about games, news and more
---