Major League Baseball
Major League Baseball
Rays decide to cut Matsui
Published
Jul. 25, 2012 1:00 a.m. ET

Hideki Matsui was cut by the Tampa Bay Rays to make room for newcomer Ryan Roberts, who was in the starting lineup Wednesday night against the Orioles.
The 38-year-old was designated for assignment. The 2009 World Series MVP for the New York Yankees was batting .147 with two homers and seven RBIs and was hitless in his last 16 trips to the plate.
Rays manager Joe Maddon said he spoke with Matsui and his interpreter Tuesday night.
''He was stoic. He understood the move,'' Maddon said. ''I told him I wanted him to understand from the Rays that we wanted to do what was best for him and be amiable to what he wanted to do.''
Tampa Bay obtained Roberts on Tuesday from Arizona for minor league second baseman Tyler Bortnick.
Maddon and Roberts spoke briefly before the Wednesday's game. Maddon said Roberts will likely see most of his playing time at third base until injured Evan Longoria returns from the 60-day disabled list.
''He's a real eager player. He plays hard and he has a lot of skills we value,'' Maddon said of Roberts. "He has been a good decision maker at the plate. His walks offset his strikeouts. And has some power. He is a very interesting player. He definitely fits into our culture.''
With Arizona this season, Roberts hit .250 with six home runs and 39 runs batted in over 83 games. He was designated for assignment by the Diamondbacks on Tuesday before being traded.
Longoria, who's sidelined with a left hamstring strain, was assigned to Triple-A Durham to begin a rehab assignment. He expects to play solely as the designated hitter until he is considered well enough to play the field.
''I think the plan right now is to go out and DH and try to get back here healthy and be able to contribute that way,'' Longoria said. ''Up to now, (playing) defense has been the problem. The thought process is to continue to move forward to where I can play defense. But offensively, I am as ready as I am going to be.''
Maddon said Longoria would start Thursday for Durham against Gwinnett.
''There is no specific kind of schedule except (for him) to play DH when he can,'' said Maddon. ''If he needs a day off, he takes it. The number of at bats and how hard he runs is up to him.''
---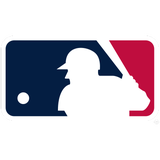 Get more from Major League Baseball
Follow your favorites to get information about games, news and more
---