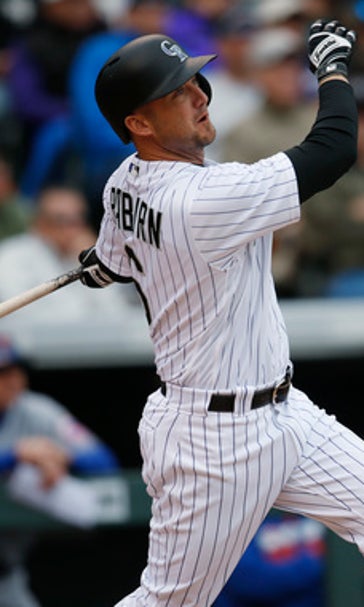 Raburn's pinch-hit homer helps Rockies sweep Mets, 4-3
May 15, 2016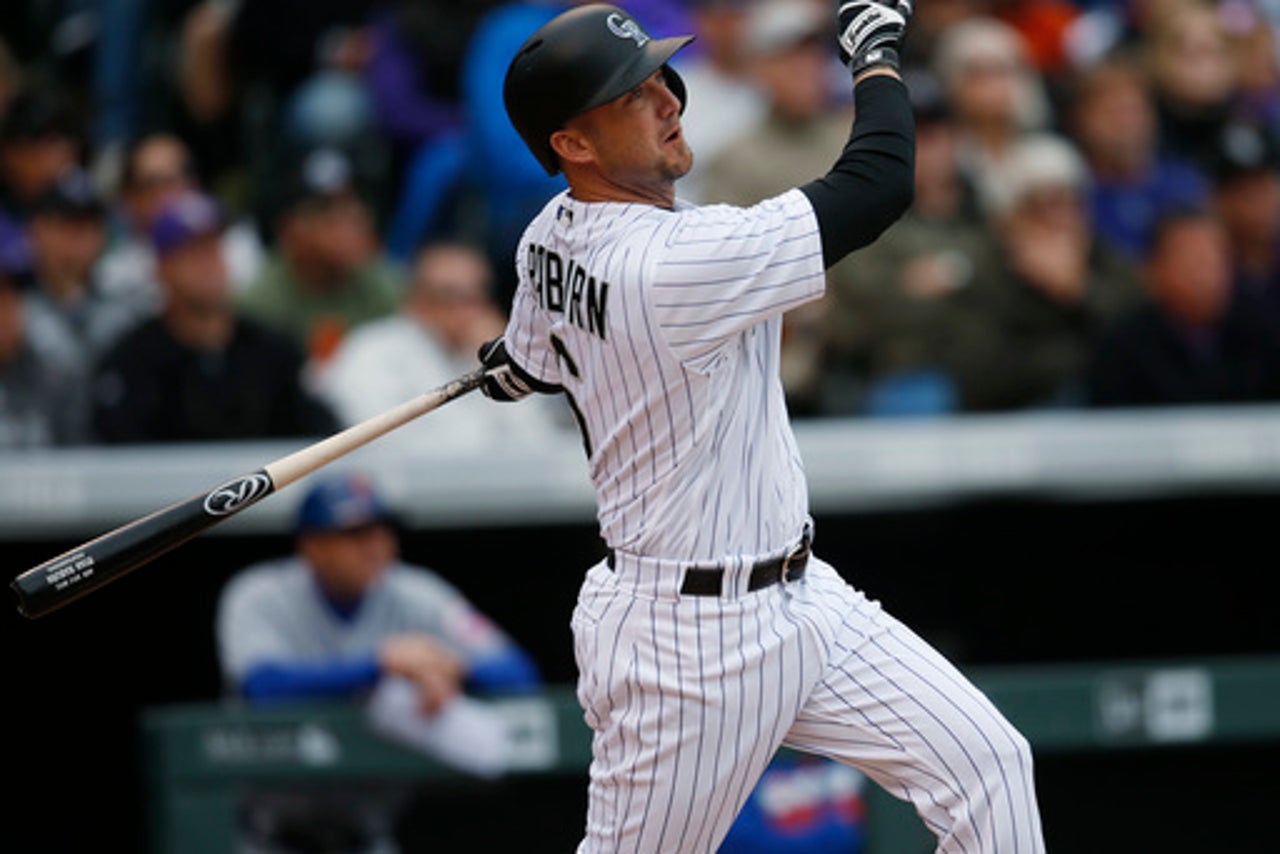 DENVER (AP) Ryan Raburn's pinch-hit homer gave the Colorado Rockies a lift, and another tough call left the New York Mets frustrated at the end of an 11-game road trip.
Raburn delivered a go-ahead, two-run shot in the seventh inning that carried the Rockies past the Mets 4-3 on Sunday for a three-game sweep.
''Whenever you can come through for your ballclub it's a great thing,'' Raburn said.
Tyler Chatwood (5-3) pitched seven solid innings and Carlos Gonzalez also homered for the Rockies, who swept the Mets for the first time since April 2013. Colorado has won four straight games and closer Jake McGee has earned a save in each one to increase his season total to 12.
Yoenis Cespedes homered but it wasn't enough for the Mets, who wasted a strong start by Jacob deGrom and finished 4-7 on their NL West trip.
The Mets have Monday off after playing 17 games in as many days.
New York tried to rally in the eighth, but Juan Lagares was called for running out of the baseline between second and third on Lucas Duda's roller to third baseman Nolan Arenado. Colorado was awarded a double play that ended the inning.
Mets manager Terry Collins ran out and briefly pleaded his case to second base umpire Rob Drake, but the call stood.
''Look, he made the call,'' Collins said. ''Doesn't matter what it's going to do, you don't challenge it. So it's over, let's go, move on.''
It was the second straight game in which the Mets were upset by an umpire's call at a key moment. During their loss Saturday, it was a foul-tip call instead of strike three that preceded a two-run double to break open a close game in the Rockies' five-run third inning.
''It was a long trip, a terrible finish to it,'' Collins said. ''We'll pick up the pieces. We've got a long, long, long way to go.''
New York gave deGrom a 3-1 lead by scoring twice in the third. He allowed just three hits until Gonzalez went deep with two outs in the sixth. DJ LeMahieu led off the seventh with a 12-pitch walk against deGrom, who left one out later.
''Sometimes a rally starts real innocent,'' Rockies manager Walt Weiss said. ''That was a nice snapshot of the game right there.''
Jim Henderson (0-2) came on and Raburn hit a 2-0 pitch into the Rockies' bullpen.
''Just a good pitch to hit; that's all I was looking for,'' Raburn said. ''Get a good pitch to hit, put the barrel on it and see what happens. Thankfully, I came through today.''
That took away a potential win from deGrom, who yielded three runs and four hits in 6 1/3 innings.
Chatwood earned his first win at Coors Field since April 18, 2014. The right-hander, who allowed three runs and six hits, missed most of that season and all of 2015 after undergoing Tommy John surgery.
TRAINER'S ROOM
Mets: Collins said he is waiting to make any decision on pitcher Steven Matz until after the lefty sees a doctor about his sore elbow. Matz missed his scheduled start Saturday but could be back for this week's series against Washington. ''If they give him the OK, he could conceivably throw a little bit on Monday and pitch Thursday,'' Collins said. ''We'll just wait to see. Until I get the report from the doctor, we're going to let it hang out there.''
Rockies: LHP Tyler Matzek (anxiety) was scheduled to pitch Sunday for Class A Modesto. As planned, he faced one batter each Friday and Monday and walked both on four pitches.
SLUMP BUSTER
Gonzalez ended a 98-bat homerless streak, the longest of his career. He had not gone deep since April 16 at the Cubs, a span of 24 games, and it was his first RBI in 18 games.
''It's been a rough stretch but that's part of the game,'' Gonzalez said. ''You've got to continue to stay positive.''
UP NEXT
Mets: RHP Noah Syndergaard (3-2, 2.53 ERA) gets the nod for the series opener against Washington on Tuesday night. Syndergaard is 1-0 with a 1.80 ERA in three career starts against the Nationals.
Rockies: RHP Chad Bettis (3-2, 4.56) opens Colorado's nine-game, 10-day road trip when he faces the St. Louis Cardinals on Tuesday. It will be his first appearance at Busch Stadium.
---
---