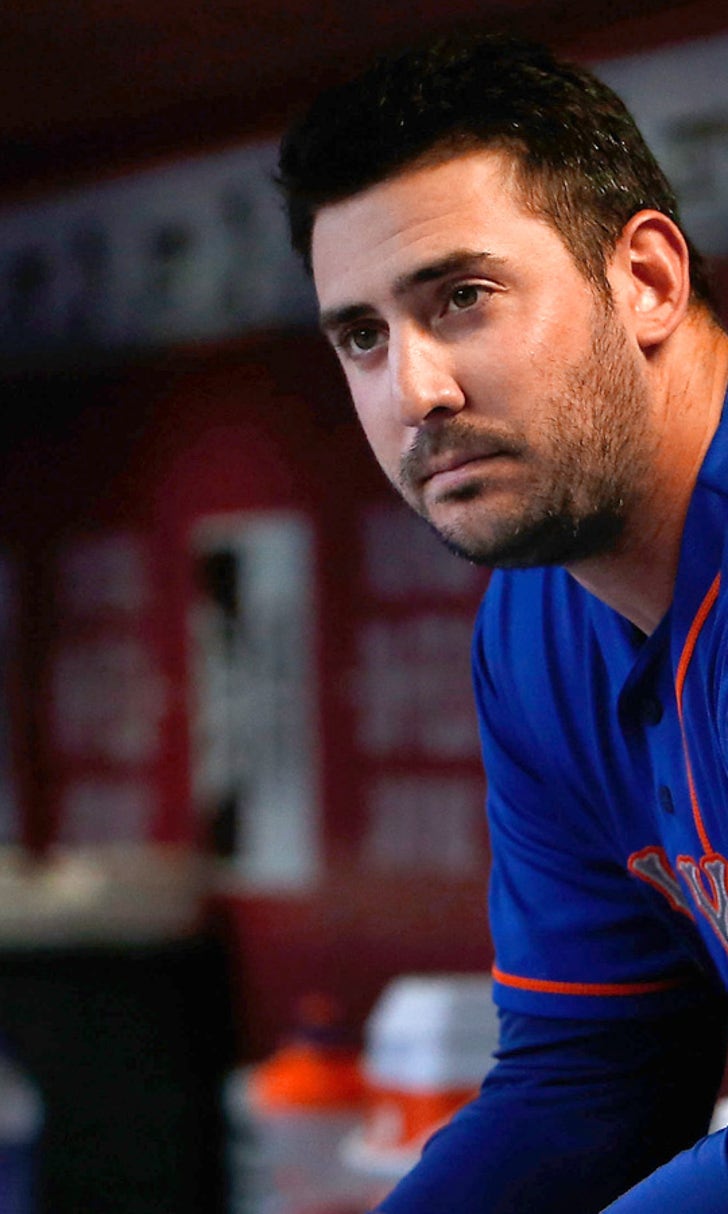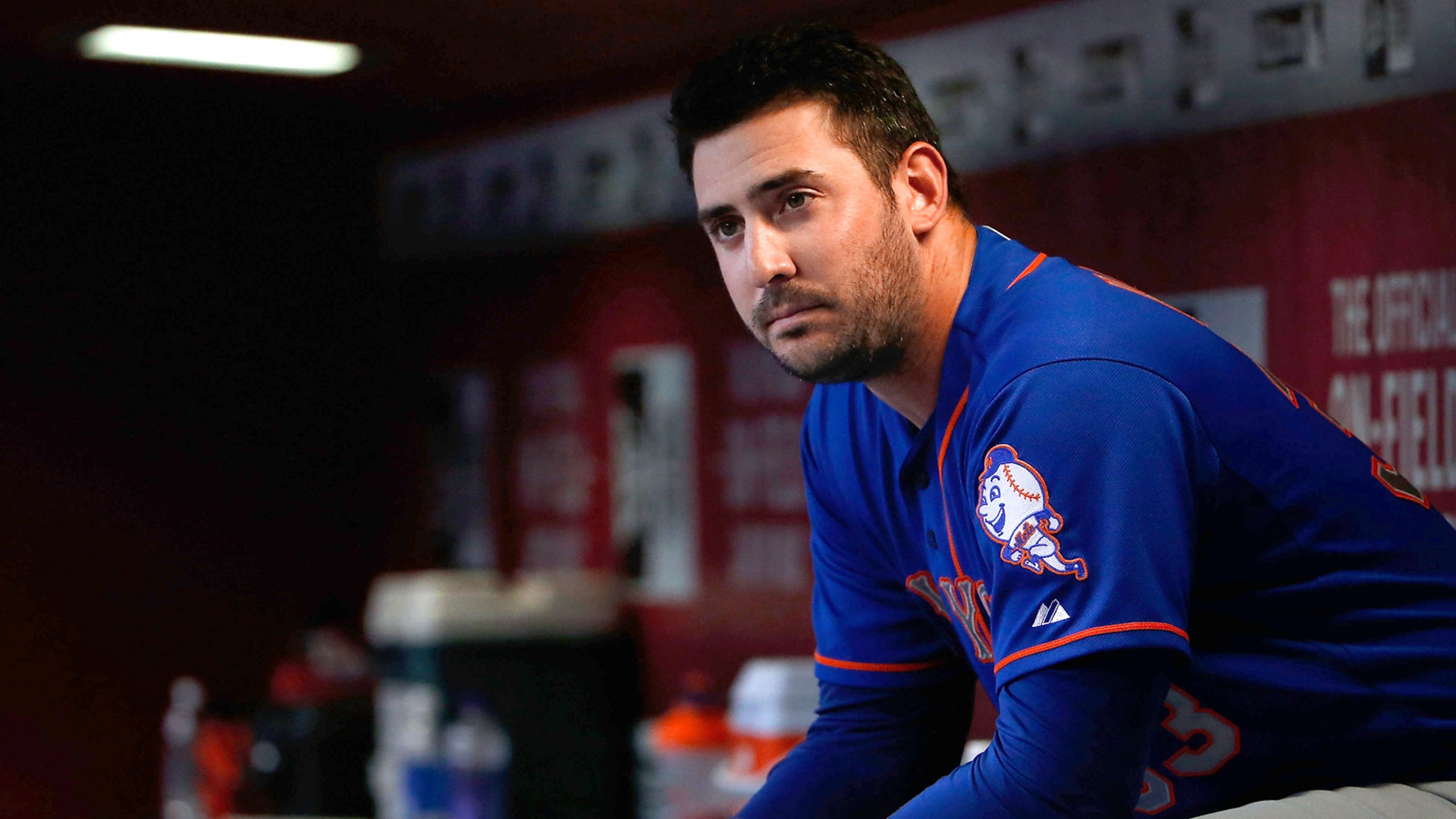 Matt Harvey resists blaming Tommy John recovery for recent struggles
BY foxsports • June 11, 2015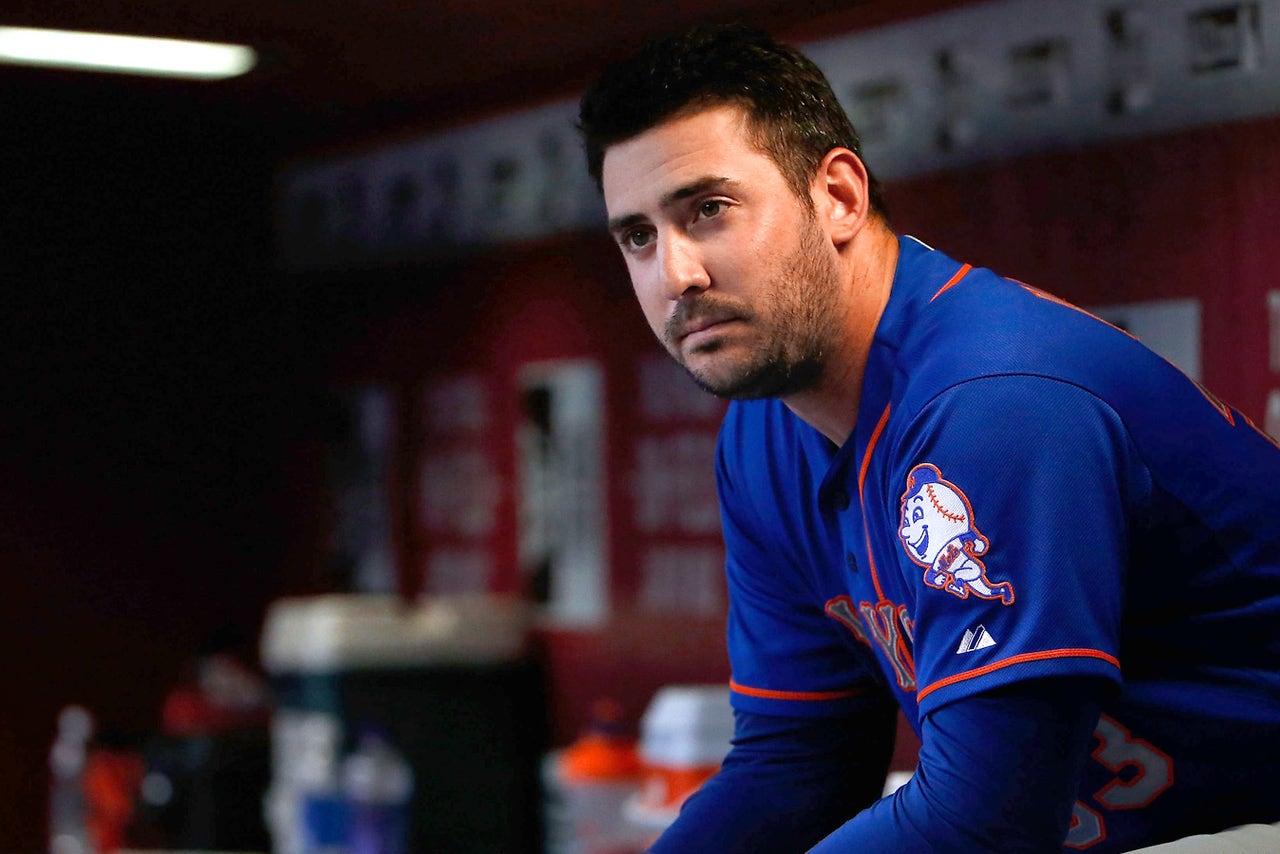 Matt Harvey hasn't been the ace that the New York Mets are used to seeing on the hill, and there could be a simple explanation as to why, but Harvey will be the last one to give it you.
On Wednesday night, the right-hander was shelled for nine hits and seven earned runs, giving up career-high three home runs while recording a career-low two strikeouts in six innings of work.
After a hot start coming off of Tommy John surgery, it appeared as though Harvey's transition back onto the mound would be seamless, but Wednesday's outing, in combination with another recent start in which he gave up seven earned runs, has mounted concerns about his future for this season.
"I'm not going to use that as an excuse," Harvey said, referencing his Tommy John surgery.
While he began the season 5-0 with a 2.41 ERA, Harvey's record has dipped to 6-4 and his ERA has jumped to 3.62 after Wednesday's start. His career ERA stood at a sensational 2.39 approaching this season.
In his last four starts, the 26-year-old has gone 1-3 with a 7.20 ERA and 1.32 WHIP.
"I'm just not doing my job very well," Harvey said.
Despite his lack of consistency, Harvey has been his usual dominant self in stretches, and has struck out an average of 6.5 batters in his recent four-game stretch.
However, he's been battered when lacking precision.
"You're looking at a guy tonight [who] threw 97 to 99 [mph]," manager Terry Collins said. "Pretty good swings. Two strikeouts and good swings. That just tells you, even though it's hard, that little extra at the end may not be there."
(h/t New York Post)
Photo credit: Christian Petersen/Getty Images
---
---