Major League Baseball
Major League Baseball
Hernandez, Mets deal Marlins first loss
Published
Apr. 12, 2009 8:04 a.m. ET

Livan Hernandez found a way to beat the Florida Marlins: by throwing curves slower than the team bus.

Hernandez used his off-speed stuff to take a shutout into the seventh inning, helping the New York Mets hand the Marlins their first loss, 8-4 on Saturday night.

Florida had been the last undefeated team in the majors, but Hernandez tamed an offense that batted .309 and scored 31 runs as the Marlins won their first four games.

"The Marlins are a good hitting team," Hernandez said. "You've got to not make a lot of mistakes and throw the ball down. With a lot of hitters, you can see what they're looking for, and I try to take advantage and throw whatever they don't want to hit."

Meanwhile, Ricky Nolasco (1-1) endured the poorest outing so far by a Florida starter, allowing four runs in five innings. The Marlins' 4-0 start was the best in franchise history.

"We had to come down to reality at one time or another," second baseman Dan Uggla said.

The Mets totaled 15 hits. Luis Castillo took 100 extra swings before the game, then went 4-for-4 to hike his average from .100 to .357.

"I feel better," Castillo said. "I don't want to think so much, and that's what I've been doing. I get frustrated sometimes, but I know what kind of player I am."

Jose Reyes had his first three RBIs of the season, including a two-run homer. Carlos Delgado finished 3-for-4 with two RBIs.

Although Florida proved to be beatable, Marlins leadoff hitter Emilio Bonifacio continued to look unstoppable. He went 3-for-5 with a double and an RBI single, which raised his average to .583.

The game drew 39,412 fans, the Marlins' largest crowd since Aug. 18, 2007, but not all were on the home team's bandwagon. Many cheered for the Mets, and they gave Hernandez (1-0) a big ovation when he left the game after 6 2-3 innings.

The 34-year-old right-hander had an ERA of 6.05 last year for Minnesota and Colorado. He needed a strong spring to win the fifth spot in the Mets' rotation after signing a minor league contract in February.

"I had a good offseason," Hernandez said. "I've got a chance to be the Livan I used to be."

He kept the Marlins off balance by changing speeds, such as when he struck out rookie Cameron Maybin with a 60 mph curve. A 62 mph curve sent Hanley Ramirez almost spinning into the ground when he swung and missed.

"We're a team that would rather have someone throw 95," Marlins catcher John Baker said.

Hernandez gave up only six hits and two runs in the longest outing so far by a Mets starter.

"When you have a veteran like Livan who commands his pitches and can put a little on and take a little off, he can be tough for a young, aggressive-swinging team like that," Mets manager Jerry Manuel said. "He was able to throttle back and forth, which made him very effective."

Four relievers completed the victory. After Florida scored an unearned run in the ninth, new Mets closer Francisco Rodriguez came on to get the final two outs.

Castillo scored the game's first two runs. He singled to start the second inning, advanced on a sacrifice and came home on a broken-bat double by Reyes.

Castillo led off the fourth with another single and again took second on a sacrifice by Hernandez. Reyes homered, Daniel Murphy singled and Delgado hit a two-out RBI double to make it 4-0.

Ryan Church singled to start the sixth and scored on Castillo's single. It was still 5-0 in the seventh when the Marlins broke through against Hernandez with RBI singles by pinch-hitter Wes Helms and Bonifacio.

Back-to-back errors by first baseman Jorge Cantu and third baseman Bonifacio led to three unearned runs in the eighth.


Notes


After the game, the Marlins activated utilityman Alfredo Amezaga from the disabled list and optioned INF Andy Gonzalez to Triple-A New Orleans. ... LHP Johan Santana, who will start Sunday, has won all five of his career starts against Florida with an ERA of 1.83. ... The Mets received a scare in the fifth when SS Reyes came up limping after Maybin slid into him trying to break up a double play. Reyes stayed in the game. ... Nolasco fell to 2-6 with an ERA of 6.36 in 12 games against the Mets.

---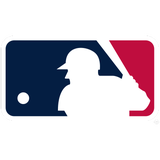 Get more from Major League Baseball
Follow your favorites to get information about games, news and more
---