Major League Baseball
Major League Baseball
Dice-K sharp as BoSox beat Jays
Published
Apr. 18, 2011 1:00 a.m. ET

It turned out to be the wrong time for the Toronto Blue Jays to play the Boston Red Sox.
Coming into chilly Fenway Park and facing a team that got off to the worst start in the majors, the Blue Jays and their bats fell silent for the third straight game Monday and lost 9-1 in the annual Patriots Day game.
''It was embarrassing what happened to us the last three days,'' said Toronto second baseman Aaron Hill, who went 0 for 3. ''We know we're a much better ballclub. It definitely doesn't feel right going home.''
The Blue Jays, who opened the season 4-1, have dropped eight of their last 10 - all on the road.
''I think it's best for all of us in a Toronto uniform to put this one behind us and get ready for the Yankees,'' manager John Farrell said.
Toronto opens a two-game set against New York on Tuesday night and then hosts Tampa Bay for three before going on the road for another 10-game stretch.
''We caught a team that was coming out of a slump at the wrong time,'' Farrell said.
And they faced a right-hander who's had success against Toronto.
Daisuke Matsuzaka pitched one-hit ball for seven sharp innings to raise his career record to 7-1 against the Blue Jays, and Jed Lowrie got four more hits as the Red Sox got an early start on the win.
The game began at 11:07 a.m., the traditional Patriots Day event at Fenway Park. The holiday observed in Massachusetts and Maine marks the anniversary of the battles of Lexington and Concord in 1775. Earlier Monday, the 115th Boston Marathon passed through nearby Kenmore Square.
Matsuzaka (1-2) gave up a clean single to center to Jose Bautista with two outs in the first. The Red Sox righty walked Travis Snider with two outs in the second, then set down his final 16 batters.
Matsuzaka struck out three. In his previous start, he allowed seven runs in two innings.
Toronto finished with two hits. Yunel Escobar homered off Tim Wakefield in the ninth.
Lowrie hit his second homer, a two-run shot in the fifth off Ricky Romero (1-2) that made it 5-0, and finished with four RBIs. He now has 15 hits in his last 24 at-bats.
Kevin Youkilis and Jacoby Ellsbury also homered.
The festive day marked another special occasion - a hit by Carl Crawford.
Boston's left fielder, signed to a $142 million, seven-year contract in the offseason, broke an 0-for-15 slump with an RBI double that made it 8-0 in the sixth. Crawford, booed after his previous at-bat, received a standing ovation as he raised his batting average to .136 (8 for 59).
Romero allowed five runs in 4 1-3 innings.
The Red Sox have appeared to straighten out their season since losing their first six games and opening at 2-10, matching their worst 12-game record ever. Then they got three straight outstanding starting performances from Josh Beckett in a 4-1 win on Saturday and Jon Lester in an 8-1 win on Sunday.
Matsuzaka was even better, a surprising development after his bad outing on April 11 in a 16-5 loss to Tampa Bay. His ERA dropped Monday from 12.86 to 6.43.
He left after just 89 pitches, 58 of them strikes. Alfredo Aceves pitched a scoreless eighth and Wakefield followed.
Lowrie, giving Marco Scutaro a run for the starting shortstop job, gave Boston a 2-0 lead with a two-run single in the first. The Red Sox made it 3-0 in the third on a double by Youkilis and a single by David Ortiz.
Ortiz started the fifth with a walk and scored ahead on Lowrie's home run. Youkilis added his second homer, a two-run shot, in the sixth before Crawford drove in his second run of the season. Ellsbury hit his team-leading fourth homer in the seventh.
NOTES: Farrell said RHP Brandon Morrow should be back on the club Friday or Saturday. Morrow, sidelined with a shoulder injury, is on a rehab assignment with Single-A Dunedin. ... U.S. Sen. Scott Brown, a left-hander, threw out the ceremonial first pitch. ... The Red Sox are 67-49 on Patriots Day. ... Lowrie struck out swinging in his last at bat in the eighth and finished 4 for 5.
---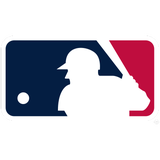 Get more from Major League Baseball
Follow your favorites to get information about games, news and more
---