Major League Baseball
Major League Baseball
Beckett, Red Sox edge Indians
Published
May. 24, 2011 1:00 a.m. ET

Once upon an October, Josh Beckett got his first win at Progressive Field.
Four years later, with not nearly as much at stake, he got No. 2.
Beckett picked up first regular-season win in Cleveland — where he pitched an October gem to save Boston's season in 2007 — to lead the Red Sox to a 4-2 win Tuesday night over the Indians, who couldn't quite muster another late-inning rally.
Beckett (4-1) allowed one run and five hits in 6-2/3 innings and lowered his ERA to an AL-low 1.69.
Afterward, he was asked if it felt good to finally end his winless drought in Cleveland.
"I think I won here in the playoffs," he said, straight-faced. "It's not my first win at Progressive Field. Those wins [in October] are bigger anyway, aren't they?"
Indeed. With the Red Sox trailing 3-1 in the series and on the brink of elimination, Beckett won Game 5 of the 2007 ALCS, striking out 11 in eight dominant innings to beat CC Sabathia. Boston rallied to win the next two at home and made the World Series.
"Nah, not a big win at all," Beckett said sarcastically on his way out of Boston's clubhouse.
Jason Varitek hit a two-run homer in the seventh off Fausto Carmona (3-5), and Jonathan Papelbon got his ninth save as the Red Sox continued to make up ground in the standings. They are a league-best 15-7 in May, and in the thick of the AL East race after a 0-6 start.
Adrian Gonzalez hit an RBI single for the Red Sox, who ended a five-game losing streak in Cleveland. Boston has won nine of 11.
Travis Buck homered in the ninth for the Indians, who had their four-game winning streak stopped and were hurt by running into outs four times.
Cleveland, which dropped to 19-5 at home, had a runner thrown out at third to end the second; Varitek gunned down would-be base stealers at second in the third and fourth; and Matt LaPorta got doubled up off first for the final out in the fifth.
"We didn't do a very good job of taking care of our own 27 outs," Indians manager Manny Acta said. "When you're facing a guy like Beckett, you have to make sure he works for every single one of those outs. We gave away a few on the bases."
However, the bigger issue for the Indians was Beckett, whose only loss this season came in Cleveland on April 5. Since then, Beckett is 4-0 with five no-decisions in nine starts.
He beat the Indians without having much of a breaking ball.
"Josh should feel good about himself that he won in this fashion," Varitek said. "It comes down to quality location with his fastball. We threw a lot more changeups and cutters because he didn't have his curve. He threw some real good sinkers."
The right-hander, bouncing back from an injury-riddled 2010 season, was in complete control until giving up a two-out walk in the seventh. LaPorta followed with a hard single off third baseman Kevin Youkilis' glove, and Cabrera hustled into third, sliding in just ahead of a tag by Youkilis.
Boston manager Terry Francona then pulled Beckett, who wasn't thrilled about leaving. He kicked the grass and threw his gum before stepping down into the dugout. From there, he watched as Rich Hill struck out Jack Hannahan to end Cleveland's threat.
"That was great," Beckett said.
Papelbon gave up Buck's one-out homer in the ninth but was able to quiet the Indians, who have made a habit of winning close games at home.
Carmona pitched well, but is winless in his last four outings. He gave up four runs and five hits in eight innings.
The Red Sox played without All-Star second baseman Dustin Pedroia. The former league MVP took a planned day off, one night after hurting his left foot stumbling over second. He's expected to be back in the lineup Wednesday.
Boston scored twice in the second off Carmona on Jed Lowrie's sacrifice fly and Gonzalez's double, raising his major league-leading RBI total to 42. He's also an incredible 13 of 25 (.525) with two outs and a runner in scoring position.
With Boston clinging to a 2-1 lead — hardly a safe one against the Indians — Varitek came through with his first homer in nearly a year to make it 4-1. David Ortiz doubled leading off, and with one out, Varitek lined his first homer since May 30 just inside the right-field foul pole.
"The timing of it was nice," Varitek said. "We needed a couple more runs. I've been putting up some quality ABs, but I couldn't have started out any worse. I was like 1 for 40 or something."
Notes: Ortiz is batting .341 with seven homers and nine RBI in his past 20 games. ... Indians C Carlos Santana is in an 0-for-19 slump. ... Indians CF Grady Sizemore will run the bases Wednesday, the final test for his bruised right knee before possibly being activated for Friday's series opener in Tampa Bay. By the time he's back, Sizemore will have missed 13 games. ... Red Sox RHP Bobby Jenks (biceps strain) will throw a bullpen session Wednesday. Barring any setbacks, the rotund reliever will make a rehab appearance in the minors before being activated from the DL. Jenkins felt no soreness following a 25-pitch session Monday. ... The Indians will activate RHP Mitch Talbot to start Wednesday. He has been out since April 17 with a sore right elbow.
---
---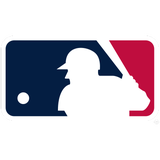 Get more from Major League Baseball
Follow your favorites to get information about games, news and more
---