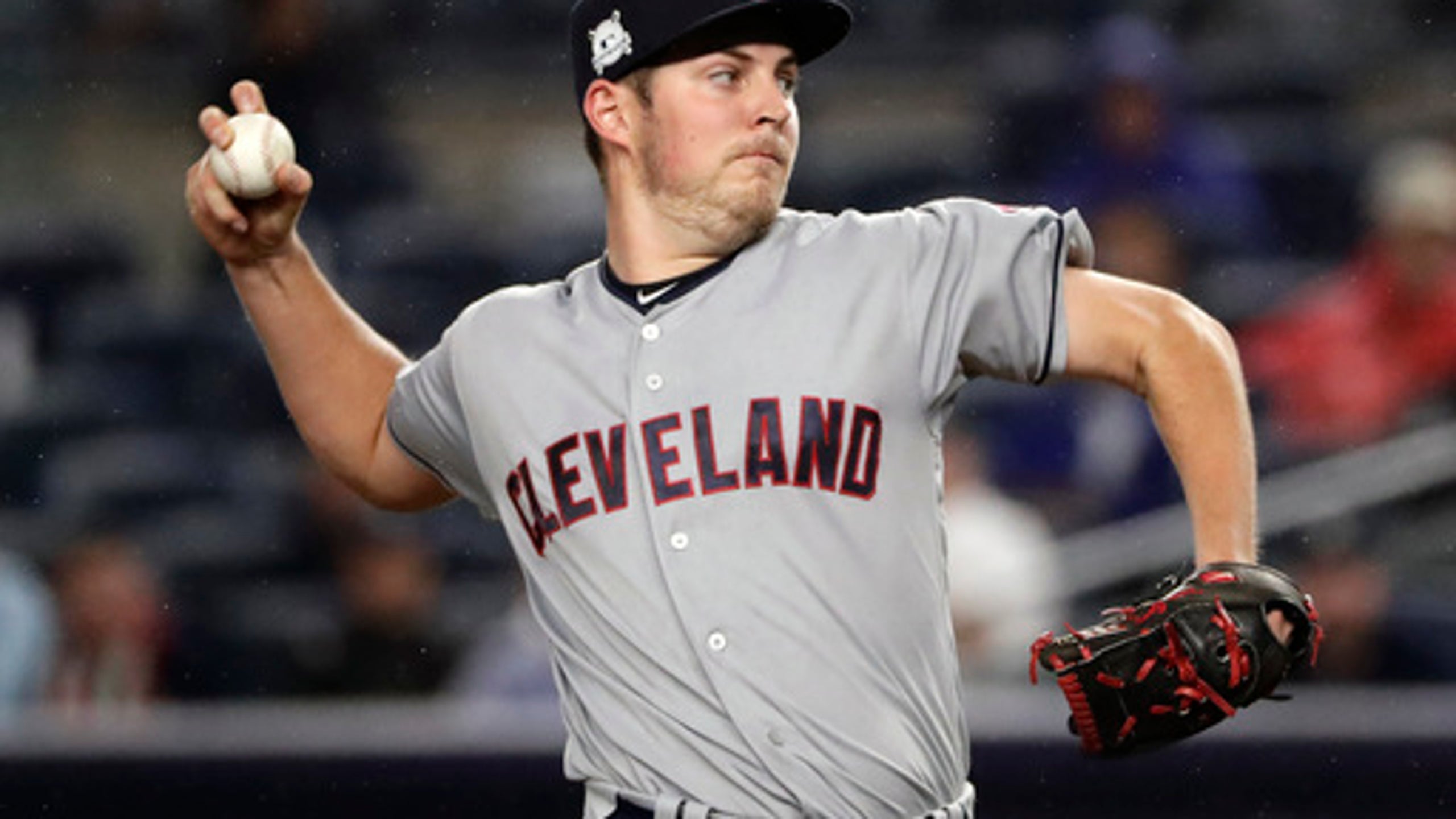 Bauer, McHugh, Odorizzi win arbitration cases
February 15, 2018
PHOENIX (AP) Cleveland's Trevor Bauer, Houston's Collin McHugh and Tampa Bay's Jake Odorizzi won their salary arbitration cases Thursday, and Toronto's Marcus Stroman and Minnesota's Kyle Gibson lost.
Decisions for all five pitchers had been held for simultaneous announcement to prevent any of the cases from being affected by the rulings.
Players have an 11-8 advantage over teams with three more cases possible. The 22 decisions would be the most since players went 14-10 in 1990.
McHugh and Odorizzi became the first players to win hearings in consecutive years since Minnesota pitcher Kyle Lohse in 2005 and '06. Stroman lost after winning last winter.
Miami pitcher Dan Straily and Kansas City pitcher Brandon Maurer argued their cases Thursday, and Cincinnati second baseman Scooter Gennett awaits a hearing. Twenty-seven players swapped proposed salaries with their teams last month.
Bauer received a raise from $3.55 million to $6,525,000 from arbitrators Andrew Strongin, Steven Wolf and Robert Herzog, who heard the case on Feb. 8. The Indians offered $5.3 million.
A 27-year-old right-hander, Bauer was 17-9 with a 4.19 ERA in 31 starts and one relief appearance for the AL Central champions last season, when he made $3.55 million. He was just the third Cleveland player to go to a hearing since 1991. The Indians defeated pitchers Vinnie Pestano and Josh Tomlin four years ago.
McHugh was given a hike from $3.85 million to $5 million by Mark Burstein, Jeanne Wood and Allen Ponak, who listened to arguments Tuesday. The World Series champion Astros offered $4.55 million.
McHugh heads to spring training projected as a sixth starter behind a rotation of Justin Verlander, Dallas Keuchel, Gerrit Cole, Lance McCullers Jr. and Charlie Morton. The Astros could decide to trade McHugh.
The 30-year-old right-hander was 5-2 with a 3.55 ERA in 12 starts last season. He was on the disabled list with tendinitis in his pitching shoulder until July 22.
Odorizzi got a raise from $4.1 million to $6.3 million instead of the Rays' $6.05 million offer in a case argued Monday before Dennis Archer, Phillip LaPorte and Matt Goldberg. A right-hander who turns 28 next month, Odorizzi was 10-8 with a 4.14 ERA in 28 starts last year. He struck out 127, his lowest total in four full major league seasons, and walked a career-high 61.
Stroman received a lift from $3.4 million to $6.5 million instead of his $6.9 million request. Edna Francis, Elizabeth Neumeier and Gary Kendellan heard the case Monday.
Stroman went 13-9 with a 3.09 ERA in 2017. The 26-year-old right-hander struck out 164, two shy of his career high, and walked a career-worst 62 in 201 innings.
Gibson made $2.9 million last year and will get $4.2 million, $350,000 below his request, in a case argued Wednesday before Herzog, Neumeier and Kendellen. The 30-year-old right-hander was 12-10 with a 5.07 ERA last year, when he earned $2.9 million.
Straily, eligible for the first time, asked for a raise from $552,100 to $3.55 million from James Darby, Sylvia Skratek and Francis. The Marlins argued for $3,375,000. A 29-year-old right-hander, Straily was 10-9 with a 4.26 ERA in his first season after Miami acquired him from Cincinnati. He tied for the NL lead with 33 starts.
Maurer asked for a raise from $1.9 million to $3.5 million, and the Royals offered $2.95 million in a case heard by Goldberg, Dan Brent and Jeanne Wood. The 27-year-old right-hander was 3-6 with a 6.52 ERA in 68 relief appearances for San Diego and Kansas City, which acquired him on July 24.
---
More AP baseball: https://apnews.com/tag/MLBbaseball
---
---