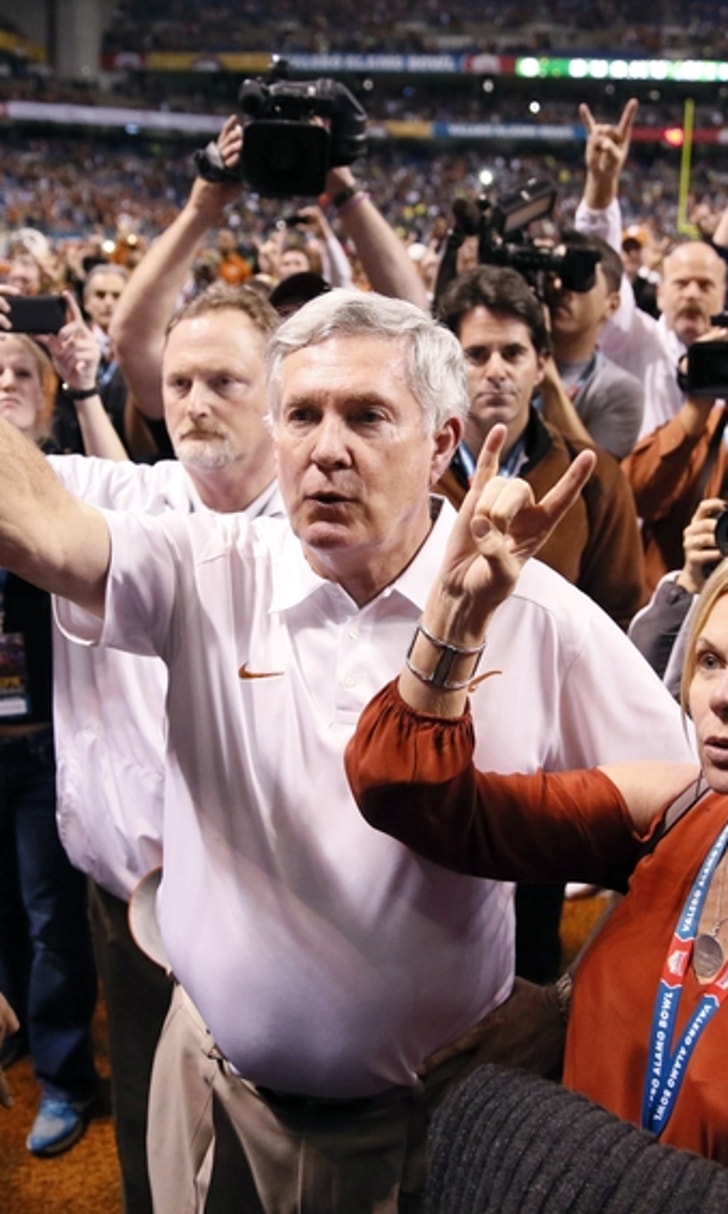 Texas Football: Mack Brown Gets Bashed by Oblivious Uber Driver
BY Fansided and Rob Wolkenbrod/FanSided via Hook'em Headlines • December 29, 2016
Mack Brown got critiqued by an Uber driver, who didn't know that the former Texas football coach was sitting in his car.
Mack Brown led the Texas football team to two National Championship game appearances, including winning it all in 2006. However, he resigned in 2013 after four consecutive years of not breaking 10 wins. This came after walking out victoriously in double-digit games from 2001-2009 and being the coach since 1999. Charlie Strong would replace him, get fired at the end of November, and have Tom Herman take over as the current head coach.
Since Brown left Texas, he has stepped into an analyst role for ESPN, doing studio and color commentary for college football games. He is doing work for them during the ongoing bowl season.
Well, on his way to potentially do some work for the network, Brown encountered an incredibly awkward situation. His broadcast partner, Adam Amin, took to Twitter to tell a brief story about what happened when an oblivious Uber driver criticized the 65-year-old, then realized it was actually him in the car.
Well then. That's a bit uncomfortable. Brown seemed to handle it fine based on how Amin described this.
How did the Uber driver not recognize the former long-time Texas coach, though? Especially getting into his car and sitting in the backseat. Come on, man, that's unacceptable.
Sure, Texas struggled in their final few years under Brown, but to say he "can't coach" straight to his face, even unknowingly, is just a bad mistake on the driver. He seemed to regret his words, but who knows how or if the rest of that ride was strange. It makes for a comical story, though.
A lesson for all future Uber drivers: make sure to check if you have a former head coach that won a national championship in your car.
More from Hook'em Headlines
This article originally appeared on
---
---