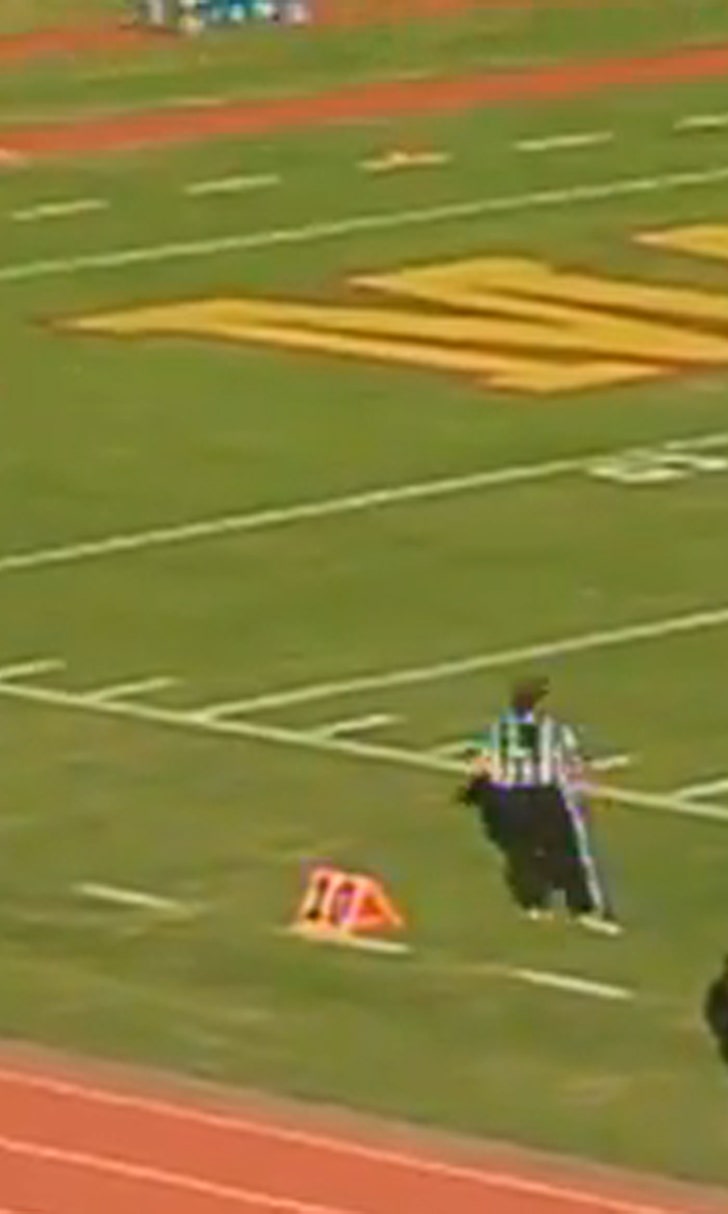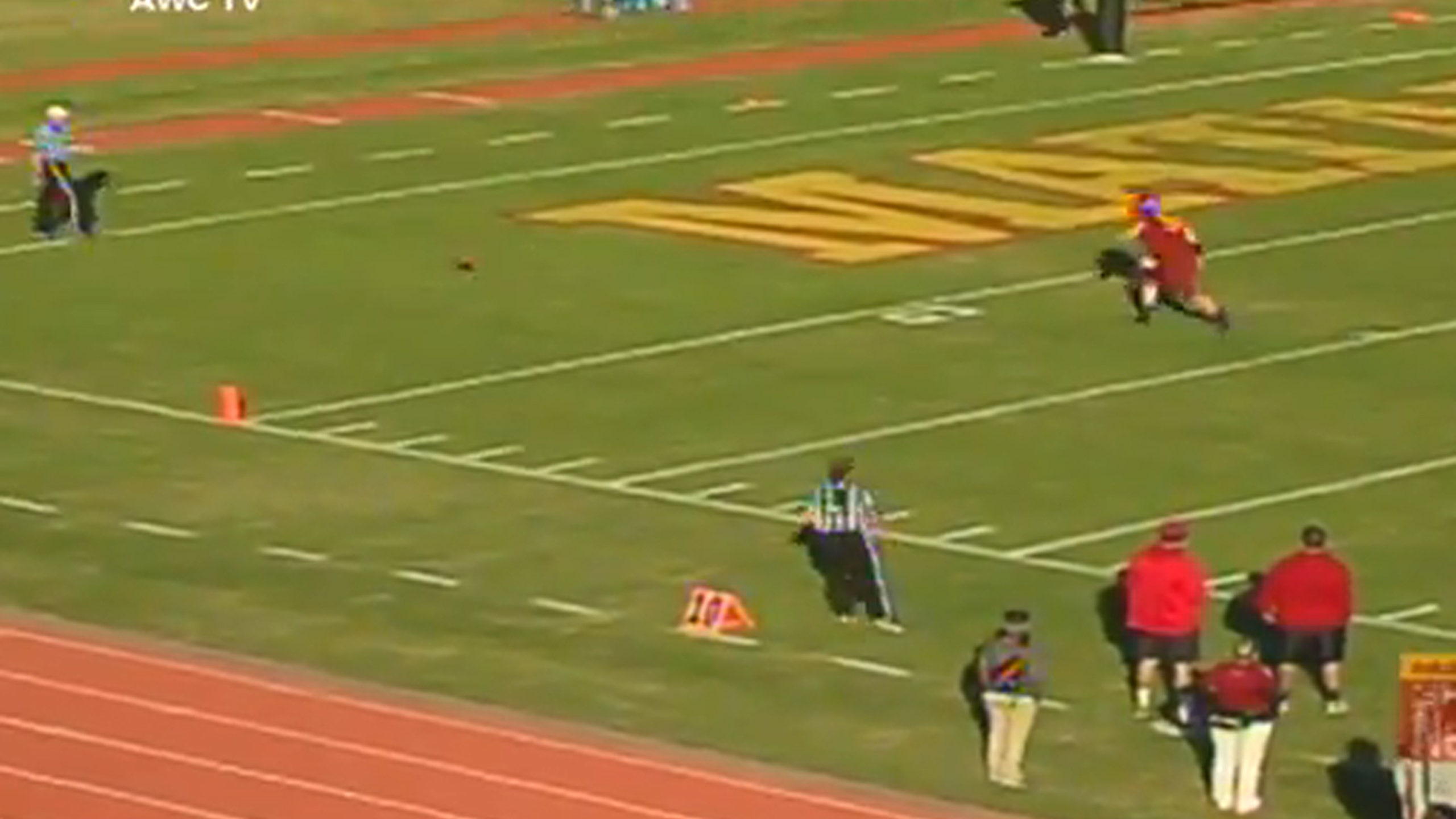 Let's kick off bowl season with perhaps the worst punt ever
BY foxsports • December 11, 2013
With the arrival of bowl season, here's something to kick it off in epic fashion: possibly the worst punt ever, courtesy of the Fisher Automotive El Toro Bowl:
Whether a football game is being played in Guelph, Ontario, or Yuma, Ariz., the kicker always needs to account for the wind. 
Strong gusts cost the Montreal Alouettes a win during the CFL playoffs last month, and they thoroughly embarrassed Arizona Western College punter Joel Maddock in a junior college bowl game over the weekend. 
Lining up to punt in his own end zone, Maddock, an Australian freshman who also plays defensive tackle for the Matadors, booted a wobbly kick that got caught in the wind and shot straight up in the air. The punt landed on the Matadors' own 5-yard line, and the combination of breeze and backspin caused it to roll straight through the back of the end zone for a safety. 
Ultimately, the two points did not make a difference, as Arizona Western's opponent, the New Mexico Military Institute, cruised to a 32-16 win.
Excited for bowl season yet? Rice is positively giddy just to be playing in the Liberty Bowl.
Need a reason to watch the Liberty Bowl? We've got it, plus a reason to watch every other one of the 35 bowl games. But if you just wanna watch the best ones, we've ranked 'em all from best to worst.
---
---