USC Trojans
USC Trojans
Helton, USC move forward after changes to coaching staff
Published
Oct. 31, 2018 1:11 a.m. ET
LOS ANGELES (AP) — Southern California had a different look Tuesday night at practice, its first since coach Clay Helton dismissed offensive line coach Neil Callaway and took over as the offensive play-caller.
The offensive line and running backs huddled together around assistant coach Tim Drevno, who will be coaching both position groups for the remainder of the season. Offensive coordinator Tee Martin was still there, though all references to the Trojans had been removed from his Twitter biography after being stripped of play-calling duties.
Whether the shake-up will be enough to get USC's struggling offense on track is a mystery to players and coaches as the team enters November with a record of .500 or worse for the first time since 2001.
"I'm just kind of tweaking with things and seeing what they can take and what they can adapt to. They have done good things here. I'm just taking off where we left and trying to make it better," Drevno said. "How much? I don't know."
USC (4-4, 3-3 Pac-12) ranks ninth in the Pac-12 in yards per play (5.65) and 10th in yards per carry (3.73), and the offense is averaging 24.5 points per game, which prompted Helton to make major changes to his coaching staff Monday after "a very sleepless night Sunday," he said.
Helton had been considering taking back play-calling responsibilities for several weeks, Martin said, believing he was ready to oversee both the team and direct the offense in his third season as head coach at USC.
"It's something that I have been itching for," Helton said. "It's something that I have wanted to do and something that I'm hoping will press our offense forward and even take it to the next step."
Helton said he would like to continue calling plays next season, but would use the four games remaining in the regular season to determine whether that would be feasible.
As for the decision to move on from Callaway during the season, Helton felt it was the appropriate thing to do for his longtime friend and a confidant of Helton's father, former University of Houston coach Kim Helton. Callaway was Kim Helton' offensive coordinator at Houston, and Helton held the same position under Callaway at UAB for four seasons.
"And it was a very hard day, but I knew I needed to make a change and I couldn't look Coach in the eye for four weeks, allow him to work and know that change was coming," Helton said. "I didn't think it was respectful to him and I told him that. I have too much love for him."
The decision to dismiss Callaway and demote Martin has raised questions about Helton's own future less than one year after leading USC to its first Pac-12 title since 2008.
Athletic director Lynn Swann expressed support for Helton during a school-produced radio show Tuesday night, but stopped short of guaranteeing Helton would return for a fourth season in 2019.
"I think this program is in good shape," Swann said. "You don't get back into the hunt for the biggest prizes overnight. It's a process."
Whether that undertaking continues with Helton in change could be determined by how the offensive line plays over the next month.
Despite returning four starters there, USC has failed to consistently control the line of scrimmage, ranking eighth in the Pac-12 in both sacks allowed and tackles for loss allowed. Drevno, who had been coaching running backs this season in his second stint at USC, is now tasked with getting that group to perform better.
Drevno said he had the freedom to change personnel on the line, though the same five players that started the 38-35 loss to Arizona State received the majority of snaps in practice.
Center Toa Lobendahn said Drevno was not making wholesale changes, as it would not be feasible before USC plays at Oregon State on Saturday.
"We're just taking a little different approach I guess," Lobendahn said. "He's just trying to teach us some different techniques on certain things. I don't want to go into too much detail on it, but switching little things up. But not too much just because we're so far into the season. It would be hard to switch everything up the way he wants it."
NOTES: S Marvell Tell III (neck), LB Cameron Smith (knee) and CB Olaijah Griffin (shoulder) returned to practice.
---
---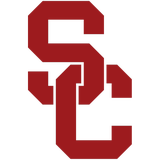 Get more from USC Trojans
Follow your favorites to get information about games, news and more
---