Alabama Crimson Tide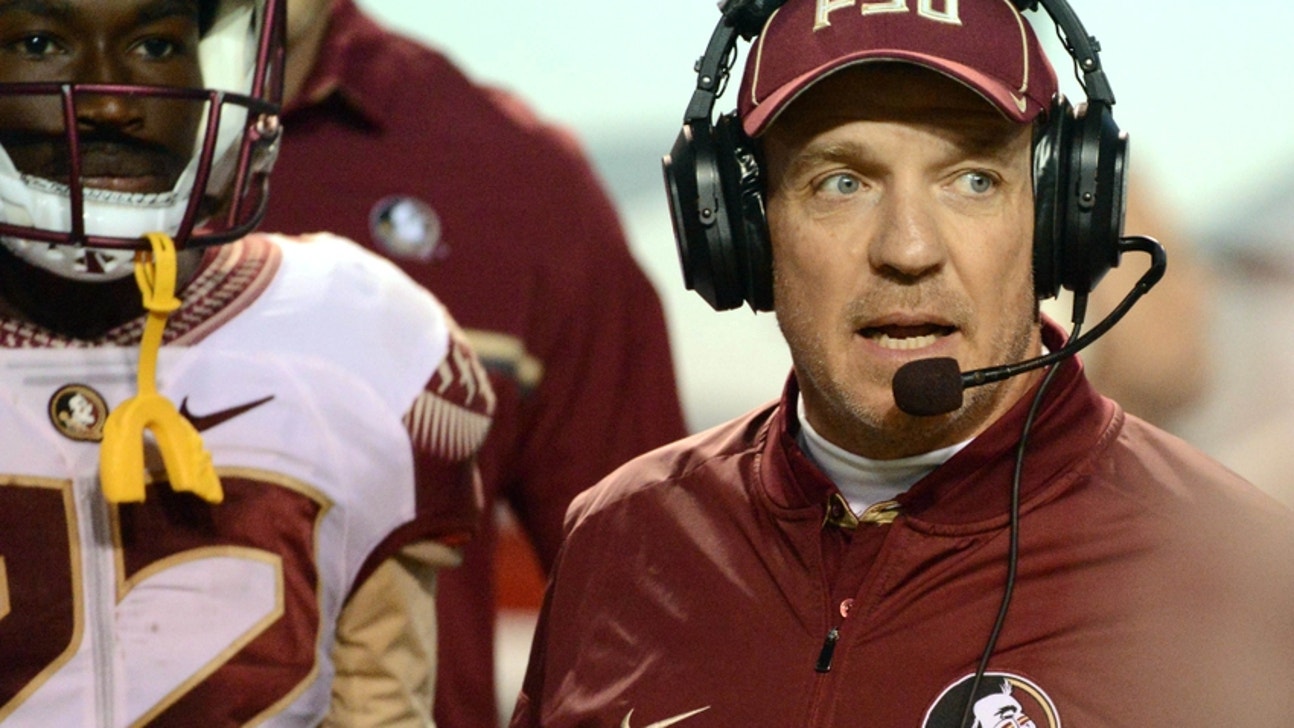 Alabama Crimson Tide
FSU Football: Top Five Recruiting Gifts of the Jimbo Fisher Era
Updated
Mar. 4, 2020 9:38 p.m. ET

Fansided, Ty Ragans/FanSided via Chop Chat
FSU football head coach Jimbo Fisher is one of the sport's elite recruiters and has gotten some gifts in that area during his time with the 'Noles.
It's a cliché, but it's also true: recruiting is the life blood of every college football program. FSU football has an inherent advantage in recruiting due to the state of Florida being one of the most talent-laden states in the country. Still FSU must compete with two other major in state programs as well as the elite program's from around the country looking to infiltrate Florida and lure the top talent to their schools.
Jimbo Fisher did not inherit the type of roster he desired when he took over as head coach of FSU football. Since then Fisher has established his self as one of the great recruiters in all of the sport. Fisher has pulled in enough talent to be one of the premiere programs in the country over his tenure, recording three conference championships and a national title in his first seven seasons as a head coach.
As we celebrate the holidays and with National Signing Day rapidly approaching (February 1), let's take a look at the top five recruiting gifts of the Jimbo Fisher era.
Jan 6, 2014; Pasadena, CA, USA; Florida State Seminoles wide receiver Kelvin Benjamin (1) catches a touchdown pass over Auburn Tigers cornerback Chris Davis (11) during the second half of the 2014 BCS National Championship game at the Rose Bowl. Mandatory Credit: Robert Hanashiro-USA TODAY Sports
Kelvin Benjamin
Kelvin Benjamin's final catch for FSU football is one that will live forever as it secured the program's third national championship. As a high school player, Benjamin's potential was undeniable. This made him a major target for Jimbo Fisher and other coaches across the country.
When Kelvin Benjamin committed to FSU over the other major in-state schools in early January of 2011, he was considered to be a prospect with a ton of talent but also some question marks. Fans were excited to pull in such a talent, but many took a wait and see approach. Benjamin's career didn't start in the same magnitude that it finished.
After redshirting in 2011, Benjamin posted a decent first season in 2012 with 30 receptions 495 yards and two touchdowns. In 2013 Benjamin's own maturation and the factor of Jameis Winston as a starting quarterback propelled him to a season in which he recorded 54 receptions for 1,011 yards and 15 touchdowns.
FSU fans will remember Benjamin torching the Gators for three touchdowns in 2013. But make no mistake, the catch Benjamin will always be remembered for is the game clinching touchdown in Pasadena securing FSU's third national title. Benjamin had a good career for FSU football, but that catch alone makes his commitment one of the top five recruiting victories of the Jimbo Fisher era.
Jan 6, 2014; Pasadena, CA, USA; Florida State Seminoles nose tackle Timmy Jernigan (8) celebrates late in the fourth quarter against the Auburn Tigers for the 2014 BCS National Championship game at the Rose Bowl. Mandatory Credit: Matthew Emmons-USA TODAY Sports
Timmy Jernigan
Everyone loves to see their team pull in the flashy skill-position players, but it's the men in the trenches that allow teams to compete for championships. A dominating defensive tackle can thrust a defense into elite status. On February 2, 2011 Timmy Jernigan committed to FSU football, sending defensive line coach O'Dell Haggins into euphoria and giving FSU the dominating defensive tackle they needed to make their defense elite.
As an elite prospect, Timmy Jernigan received praise early in his high school career. In the early years, Jernigan was considered to be a near-lock for FSU's in state rival, the University of Florida. With Urban Meyer leaving UF, the Seminoles were afforded the opportunity to get their foot into the door with Jernigan. In the end, Jimbo Fisher and O'Dell Haggins were able to convince Jernigan to bring his talents to Tallahassee.
Jernigan made an immediate impact at defensive tackle for FSU as a true freshman and got better every season. Jernigan was downright dominant for the 2013 defense that helped FSU football obtain their third national title. Considering how long Jernigan was thought to be a Gator lock combined with his immense production throughout his career, Jernigan has to be considered one of the top recruiting victories of the Fisher era.
Oct 29, 2016; Tallahassee, FL, USA; Florida State Seminoles running back Dalvin Cook (4) outruns Clemson linebacker Korrin Wiggins (15) at Doak Campbell Stadium. Clemson won 37-34. Mandatory Credit: Glenn Beil-USA TODAY Sports
Dalvin Cook
When five-star running back Dalvin Cook flipped his commitment from the University of Florida to FSU, Jimbo Fisher had to be elated. Fisher knew that he had reeled in an elite talent away from FSU's biggest rival. However, he couldn't have known he had just received a commitment from a player that would turn out to be the greatest running back in FSU football history.
Cook's original commitment was to another rival of FSU's: Clemson. Cook then flipped his commitment to UF, before finally deciding that FSU was the place he would play his college football. Not only did FSU reel in what would become the greatest running back in school history, they prevented two of their rivals from adding an elite talent.
Cook enrolled early at FSU but suffered a minor setback in a freak accident when he injured himself via a fall in the weight room. Cook wasn't receiving much playing time in the early part of his freshman season with Karlos Williams and Mario Pender carrying the load. With Williams already out with an injury and Pender going down against Syracuse, Cook was forced to step in and it was immediately clear he was the best back on FSU's roster.
On just 170 carries, Cook managed 1,008 rushing yards and won MVP of the ACC championship game. In 2015 Cook built on his freshman campaign with a phenomenal season tallying 1,935 total yards and 20 touchdowns despite battling injuries. Cook's final campaign was something special for FSU fan's as they saw Cook break the all-time FSU rushing record, held by Warrick Dunn since 1996.
With one game to go, Cook's career rushing yards are at 4,319. While FSU was unable to win a national title with Cook on the roster, he provided FSU fans thorough entertainment as a big play waiting to happen. With Cook becoming the all-time leading rusher at FSU, he has to be considered one of the top recruiting victories of the Jimbo Fisher era.
Nov 30, 2013; Gainesville, FL, USA; Florida State Seminoles defensive back Lamarcus Joyner (20) rushes during the first quarter against the Florida Gators at Ben Hill Griffin Stadium. Mandatory Credit: Kim Klement-USA TODAY Sports
Lamarcus Joyner
Lamarcus Joyner did not possess the prototypical size of a five star prospect. However, his burst and athleticism made him one of the most desired recruits in the entire country. Ohio State was FSU's biggest competition for Joyner, but at the end of the day Lamarcus always saw himself as a Seminole.
Joyner's intensity and passion for the game made him a joy to watch throughout his FSU career where he shined at multiple positions in the secondary. Arguably Joyner's best game as a Seminole came in FSU's 51-14 thrashing of Clemson in 2013. In that game Joyner recorded eight tackles, forced two fumbles, and came up with a big interception.
Joyner was nothing short of spectacular on the field during his FSU career, but his greatest impact might have been when he committed to FSU and Jimbo Fisher. Joyner is considered by most to be the first great recruiting pull of the Jimbo Fisher era; his commitment gave FSU the momentum they needed on the recruiting trail leading them to eventually pull in stars such as Christian Jones, and Telvin Smith. Always a fan favorite, Lamarcus Joyner is one of the top recruiting victories of the Fisher era for multiple reasons.
Matthew Emmons-USA TODAY Sports
Jameis Winston
Not just anyone can go into Alabama and pull elite talent away from Nick Saban, but Jimbo Fisher did just that in the biggest recruiting victory of his career. Not only is Jameis Winston the biggest recruiting victory of the Fisher era, but he's the greatest quarterback to ever play for Noles. Ultimately if you ask Jameis, he chose FSU over Stanford.
The five-star quarterback had a great relationship with fellow Alabama native and then FSU quarterback coach Dameyune Craig which was a big factor in Jameis' decision to head to Tallahassee and play quarterback for Jimbo Fisher.
Even as a redshirt in 2012, Jameis's leadership qualities were evident as he was always encouraging his teammates on the sideline. When EJ Manuel left for the NFL, Jameis seized his opportunity starting with an impressive showing in the Spring game. While FSU fans were excited about the spring game performance, there was no way to know what Jameis Winston would soon become.
On Labor day night in Pittsburgh to open the 2013 season, it didn't take long to become evident that FSU football had something special in Winston. Winston finished the Pitt game 25/27 for 356 yards and four touchdowns, adding one more touchdown on the ground. That night Jameis introduced himself to the college football world and the rest is history.
That season Jameis went on to throw for 4,057 yards and 40 touchdowns to just 10 interceptions winning the schools third Heisman trophy and eventually leading the Noles to a thrilling come behind victory against Auburn in the last ever BCS Championship. In 2014 Jameis was not surrounded by as much experience but still put the team on his back and led them to a birth in the inaugural college football playoff where FSU eventually lost to Oregon in the semi-finals.
Jimbo Fisher has one some big time recruiting battles in his time as head coach for FSU football, but none have been bigger than that of Jameis Winston.
More from Chop Chat
This article originally appeared on
---
---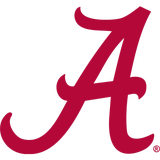 Get more from Alabama Crimson Tide
Follow your favorites to get information about games, news and more
---