Durant, Westbrook describe close friendship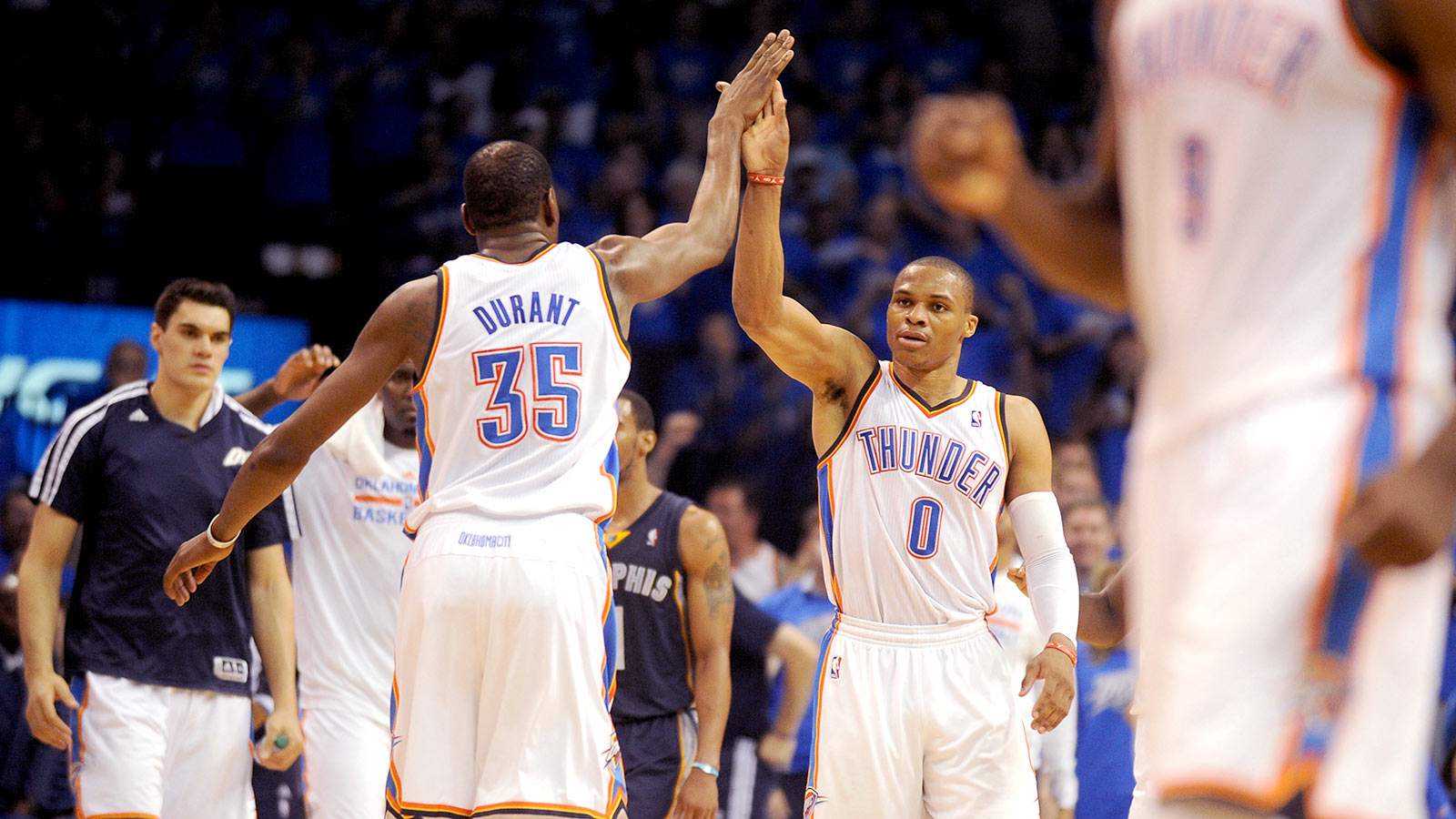 OKLAHOMA CITY – Game 2 is Monday night in Oklahoma City, and Sunday, ESPN aired a two-on-one interview with Kevin Durant and Russell Westbrook.
Westbrook and Durant each said their relationship with each other is good and then spent a good portion of the interview describing each other.
Check out the full interview here.
"We call, we text and when we have a problem, we speak out about it," Durant said of his friendship with Westbrook. "That's what makes our relationship great. Everybody is trying to pull us apart. I see him more than I see my mom."
Follow Andrew Gilman on Twitter: @andrewgilmanOK.