Washington Redskins: Jamison Crowder Becoming Reliable Target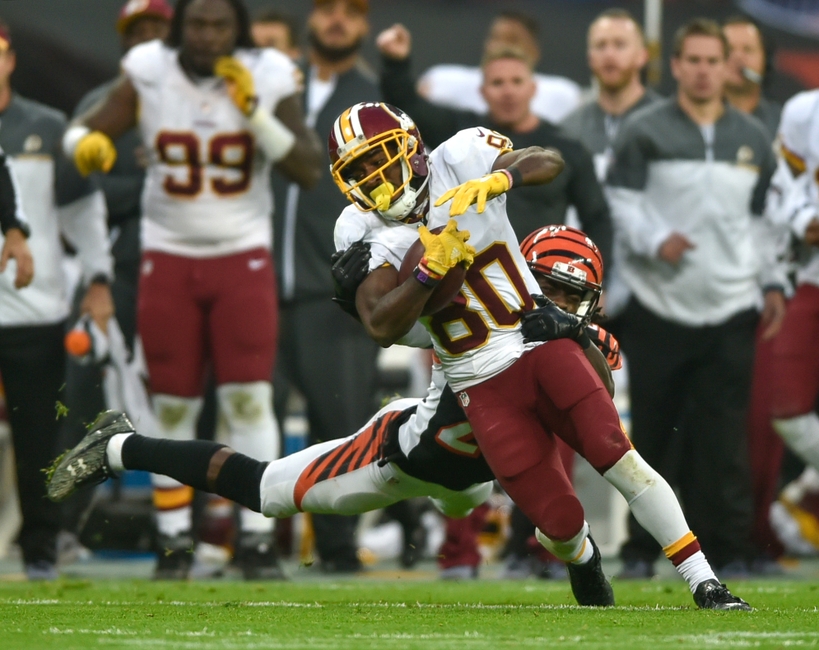 The Washington Redskins passing game has been almost unstoppable this season and Jamison Crowder emerging has been a big reason as to why.
The Washington Redskins are fifth in the NFL in passing yards this season. There are plenty of options in the Washington offense with Jordan Reed, Pierre Garcon, Vernon Davis, and DeSean Jackson. Despite those names, Jamison Crowder has become one of the top targets for this team.
This isn't without reason, though. Crowder is getting targets because he's making plays. The second-year receiver has the second most receptions on the year (40), behind only Reed (42). He also leads the team in yards (498) and touchdowns (4).
He's even getting it down in the punt return game, returning 12 punts for 230 yards (19.8 yard average) and one touchdown. Those numbers don't really have anything to do with receiving, but they're still very impressive.
Crowder is quickly taking on a completely different persona then expected out of college. When he was drafted, it seemed like he could be a solid returner in the NFL. If he could make some plays on offense, that would be nice too. He evolved into a good slot receiver by the end of his rookie season. Now, midway through his second year, he's a full-blown weapon. His route-running is deadly and he's got extremely reliable hands.
His release is becoming one of the most impressive parts of his game. The ability to break off the line quickly and get open is extremely underrated. Getting open as quick as possible limits sacks and mistakes from your quarterback. Here for example where Crowder ended the life of Darius Slay's ankles.
Crowder breaking ankles! 😎 #httr https://t.co/SAv4vbeDCi

— WordeSmith (@WordeSmith) October 23, 2016
The Redskins came into the season with both Garcon and Jackson on expiring contracts. Crowder's emergence as one of the better receivers in football should make fans feel a lot more comfortable about this.
The 23-year-old has already proven he's got what it takes to not only be a solid receiver in the NFL, but to be a top target. And he's only going to get better.
This article originally appeared on