Vikings DT Tom Johnson fined for week 11 hit on Carson Palmer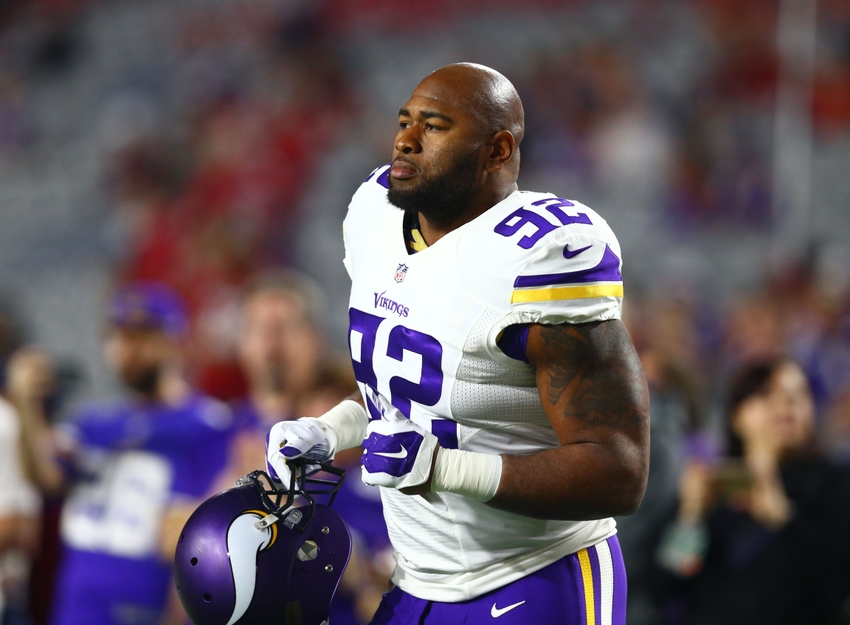 Minnesota Vikings defensive tackle Tom Johnson will need to open his wallet after being fined by the NFL for a hit on Cardinals QB Carson Palmer in week 11.
In the 4th quarter of the week 11 game between the Minnesota Vikings and Arizona Cardinals, defensive tackle Tom Johnson got a hit on quarterback Carson Palmer which drew a penalty for roughing the passer.
At the time, Johnson seemed to be disappointed with the call on the field, but it appears as though the NFL feels the hit deserved a little more of a penalty, and fined the defensive lineman $18,231 according to the Pioneer Press.
Of course, all fines can be appealed. Since Johnson feels so passionately about the play, it is possible he will go that route as he feels the play was clean.
"I thought it was B.S., man," Johnson said after the game. "It was a clean hit. I caught him in mid-throw. I hit him in the chest, not in the head, so it was inside the rules. That's a clean hit."
For those curious to check out the hit, the incident happened with 1:12 left in regulation and Minnesota leading 30-24.
The flag gave the Cardinals a first down and gave Arizona a chance to make a big comeback. However, the Vikings defense was able to keep Arizona from completing that task.
If there are more developments in this story involving Minnesota Vikings defensive tackle Tom Johnson, Cardinals quarterback Carson Palmer, and the fine from the NFL, The Viking Age will be sure to pass the information along.
This article originally appeared on