Titans' Schwenke taking steps to prevent more injuries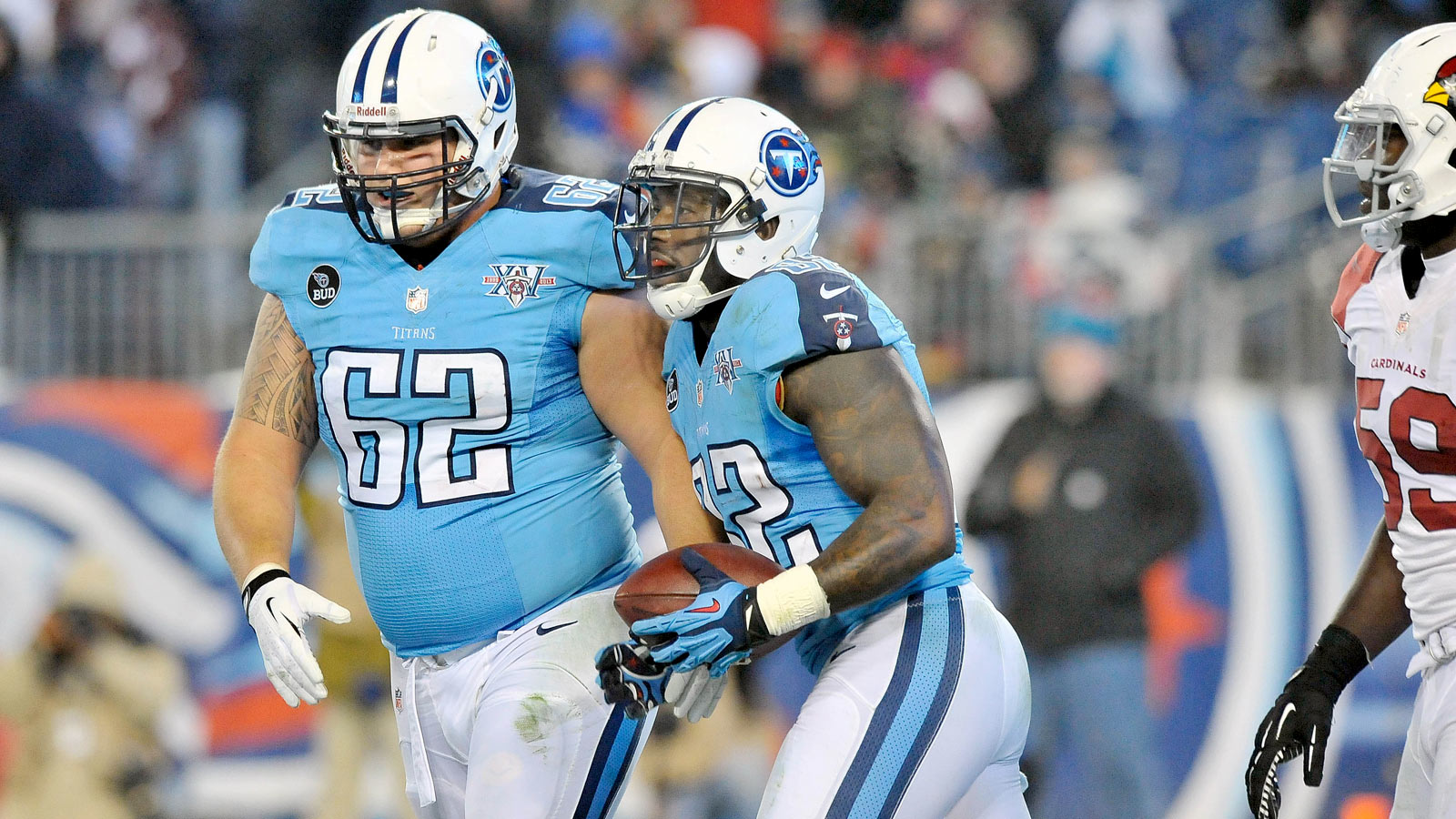 After tearing his MCL last November in a loss to the Philadelphia Eagles, Tennessee Titans center Brian Schwenke is taking no chances this season.
The third-year center will wear braces on both knees in the hopes of providing more protection in the trenches.
"It's just to prevent people from rolling up onto me, considering how often that happens," Schwenke said, according to John Glennon of the Tennessean. "In the game against Philly, a guy just fell on the side of my leg and I tore the MCL. If I had been wearing the braces, it wouldn't have happened."
Schwenke's knee injury forced him to miss the Titans' final five games of the 2014 season. He said he's completely recovered from offseason surgery and the braces won't impact his mobility on the field.
"They're a little annoying, but they don't affect my play or anything like that," Schwenke said. "It's just something else to wear. It makes you feel more comfortable and a little stronger."
While Schwenke is healthy again, the team is taking steps to ensure they're prepared if he goes down again. To that end, the team hosted veteran free agent Scott Wells for visit on Monday and have had guard Andy Levtire take some snaps at center during OTAs. The Titans also have rookie sixth-round pick Andy Gallick on the roster.
"It's just where we are with the center situation — just having one veteran and a rookie we drafted in the sixth round, you have to look at different guys," Titans coach Ken Whisenhunt said, via Glennon. "That's part of it. (Levitre) is athletic enough and versatile enough that he's just got to get reps at it and get better at it in case you need him."
With his new braces, Schwenke hopes the team won't have a need to for anyone else.
(h/t The Tennessean)
Photo credit: Jim Brown/USA TODAY Sports