Santa Clara find 49ers in violation of stadium agreement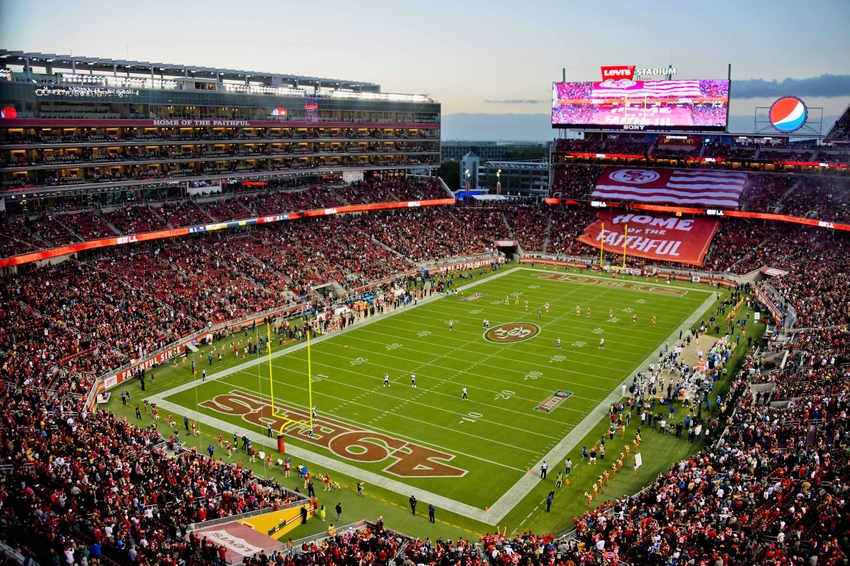 For all the pride Jed York has placed in Levi's Stadium, the new home of the San Francisco 49ers has consistently been mixed in controversy. It began with grass and seeding issues in the stadium's first year. Now, the Santa Clara City Council has found the 49ers in violation of the stadium agreement governing the stadium's management.
Levi's Stadium, the glistening home of the San Francisco 49ers, has gone through its share of controversy. From Great America Theme Park's long-standing resistance to the fact that it's an hour outside of San Francisco to difficulty growing grass, things have always been tenuous.
The relationship between the Santa Clara and the 49ers organization has similarly been difficult. Criticism has come from both sides throughout the courting process and eventual marriage between city and team. The fight just got a lot bigger.
After threatening a few weeks ago, the Santa Clara City Council went ahead and declared the 49ers in violation of the Stadium Agreement that governs Levi's Stadium.
Currently the 49ers run the day-to-day operations of the stadium. Santa Clara wants to change that. The city already runs the overarching Santa Clara Stadium Authority, though the Authority is technically distinct from the city.
The city has consistently accused the 49ers of refusing to share documents regarding use of funds. According to Santa Clara, some financial information doesn't add up. In fact, some city funds may have gone to reseeding the notoriously awful field.
The 49ers deny the allegations. Nevertheless, if the 49ers do not provide the documents within 30 days the city could take control of day-to-day stadium operations.
The 49ers responded to the decision:
"Tonight's decision was expected and continues a disturbing trend of frivolous and groundless actions by the mayor and her allies on the council, putting politics ahead of civic responsibility. The claim that we have refused to provide all relevant documents is simply another alarming claim intended to capture headlines."
The city thinks quite differently, and is looking for a fight. This could very well end up in court.
This article originally appeared on