Reaction to New England Patriots adding Glenn Gronkowski to practice squad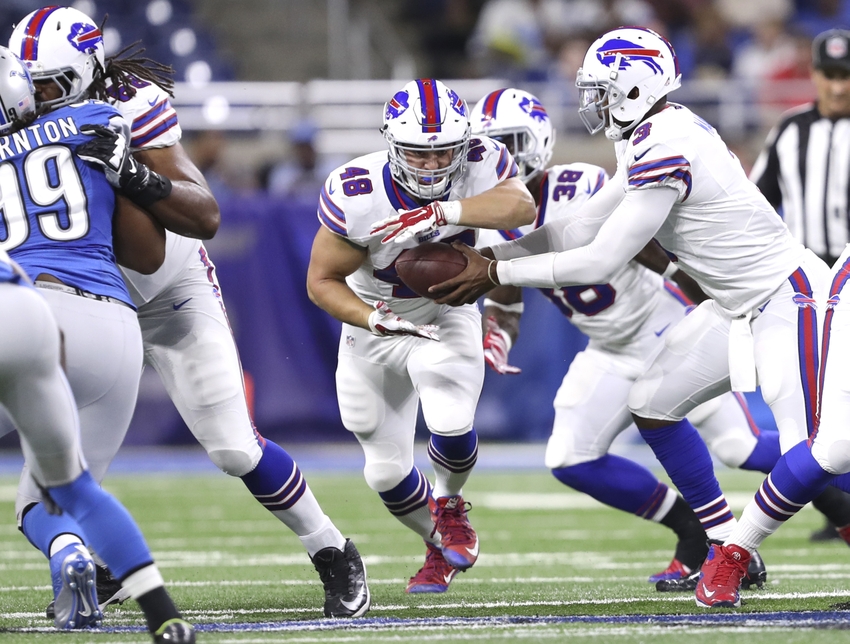 Yesterday, the New England Patriots signed Glenn Gronkowski to their practice squad.
The news of New England Patriots adding Glenn Gronkowski came via the team's official website.
Immediate Reaction
This is a classic Bill Belichick move if there ever was one: signing a former player of the opponent the Patriots are about to play. Certainly, there is an element of gamesmanship here, as Bill tries to gain whatever additional edge he can over Rex Ryan and the Bills this week.
Of course, this isn't any typical signing of a player from a divisional rival. Glenn Gronkowski is the youngest of the four Gronkowski brothers, including star tight end Rob Gronkowski. Let's get to know Glenn a little bit.
A marketing major at Kansas State, Glenn weighs in at a bit under 240 pounds, which he wears on a 6-foot-3 frame. So he's not the action-figure football player that his brother Rob is, but Glenn can certainly hold his own on a football field, that's for sure.
Glenn's senior year at Kansas State was highlighted by a four-yard touchdown pass to another fullback, Winston Dimel. He also corralled five passes for 76 yards and a touchdown, as well as 45 rushing yards and a touchdown on 11 carries.
Glenn endured the 2016 NFL Draft without hearing his name called, but he soon signed with the Bills and impressed coaches enough to make the team outright as an undrafted rookie, appearing in the Bills' 13-7 loss to the Baltimore Ravens in Week 1.
He was a healthy scratch the past two weeks, allowing the Patriots to scoop him up and add him to the practice squad.
So where does Glenn fit in New England?
At first glance, this looks like a move motivated out of the pursuit of intelligence, but there's always the possibility that the Patriots want to unite Glenn and Rob on the same field. The brotherly bond would make for some unreal chemistry on the field; the thought of LeGarrette Blount running behind a pair of Gronkowski blockers is awesome.
While fullback is a dying position in the NFL, the Patriots always like to keep some type of power blocking back on the roster. So if James Develin were to get hurt, the Patriots just might call on Glenn to fill the void.
This article originally appeared on