Rams coach Jeff Fisher lost the challenge flag in his enormous coat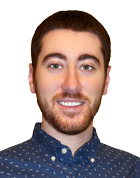 Jeff Fisher coaches a team from Los Angeles. Before the Rams moved to LA this season, they played in a dome in St. Louis. As a result, he's not used to wearing big, burly coats to combat the elements that playing in Foxborough brings.
He looked out of his element on Sunday against the Patriots.
In the third quarter, Fisher wanted to challenge a ruling on the field. One problem: He couldn't find the elusive red flag in his coat. After rummaging through his pockets, Fisher had to resort to a verbal challenge by telling the official he wanted it reviewed.
Fisher eventually found the flag in his coat, but that was after the call was already reversed. For a guy who's been around the NFL for more than two decades, he sure looked like a newbie for a few minutes Sunday.