Pat McAfee asks Antonio Brown not to kick him in the face on Thanksgiving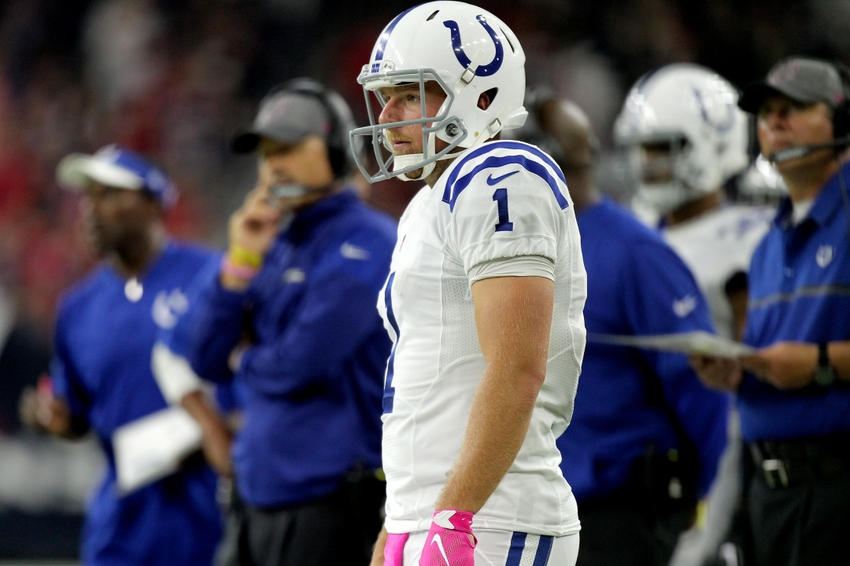 Pat McAfee just wants one thing on this Thanksgiving and that's for Antonio Brown not to kick him in the face
Thanksgiving night in NFL action, we get a pretty pivotal matchup in the AFC, as the Pittsburgh Steelers will go on the road to take on the Indianapolis Colts. A win for either team would make the players very thankful for going above .500 on the year, but Colts punter Pat McAfee wants to be thankful for one other thing — not getting kicked in the face by Antonio Brown.
To elaborate, on Tuesday McAfee took to Twitter and he politely asked one thing of one of the best wide receivers in the NFL. He just doesn't want to end up like the poor Cleveland Browns punter from last season.
Remember?
Hey @AntonioBrown.. it's gonna be Thanksgiving.. my mom's gonna be there.. once again, none of this.. please.. thanks in advance pic.twitter.com/cIKMFuI94a

— Pat McAfee (@PatMcAfeeShow) November 22, 2016

Now as if McAfee requesting this wasn't hilarious enough, Brown actually took the time to offer up this priceless response.
.@PatMcAfeeShow you should just kick it out of bounds brother !

Kidding, happy Thanksgiving Momma McAfee !

— Antonio Brown (@AntonioBrown) November 22, 2016

Well, I mean, he's kinda got a point. If you don't want to risk getting kicked in the face, then maybe don't give him the chance to return the ball in the first place.
Finally, the conversation ended cordially with this.
Hahaha, you're the man… Happy Thanksgiving to you and yours https://t.co/AUwR8mA9PU

— Pat McAfee (@PatMcAfeeShow) November 22, 2016

Ah, you can just feel the Thanksgiving love between two of the best in the NFL at their respective positions. Now, though, we have to be on the lookout Thursday night for any punt returns by Brown to see if McAfee will be thankful by the time Thursday night is done.
This Steelers vs. Colts matchup on Thanksgiving night will kickoff at 8:30 p.m. ET and will be broadcast on NBC.
This article originally appeared on