Panthers DE Kony Ealy: "I don't care about the Black Hole"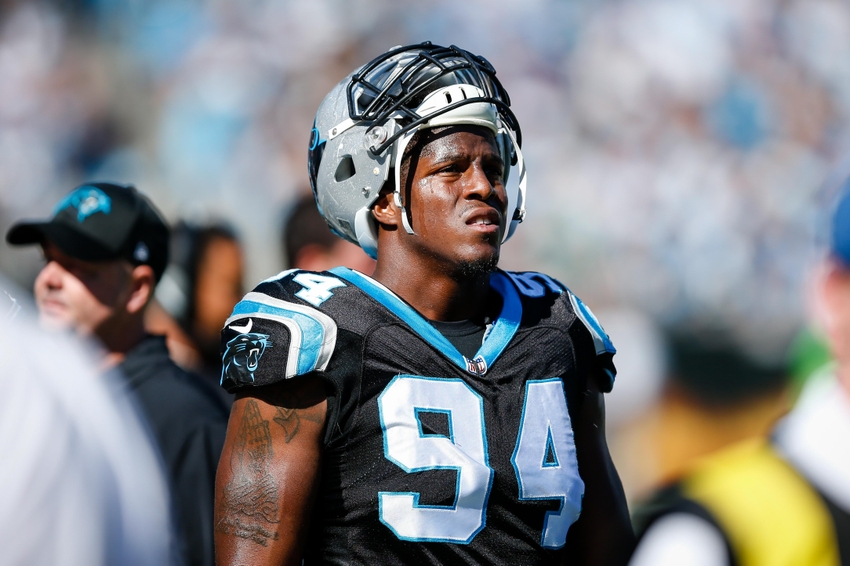 Carolina Panthers defensive end is gearing up for the Week 12 matchup against the Raiders with some trash talk.
First it was T.J. Ward who started with some trash talk leading up to a game against the Raiders. Now, Panthers defensive end Kony Ealy has decided to carry that torch, with some words about Oakland's famous fanbase, "The Black Hole".
The trash talk didn't work out for Ward, as the Raiders dominated the Broncos on the field. But that didn't stop Ward, as well as Brandon Marshall, from being salty.
Anyway, now Raider Nation will turn its attention to Ealy, thanks to his comments.
Per Joe Person of the Charlotte Observer, here is what Kony Ealy had to say about Oakland's passionate fans:
"I don't care about the black hole. This is my first time hearing about it."
For one, Ealy is lying. There is zero percent chance you are in the NFL and have never heard of The Black Hole.
Which brings up to #2…Ealy knew what he was doing when he said this. And that's fine, trash talk is fun. It's one of the many reasons that makes sports so great.
So to Ealy's comments, here is what we have to say:
http://justblogbaby.com/2016/11/24/week-11-mailbag-oakland-raiders/
More from Just Blog Baby
This article originally appeared on