NFL Week 2 Picks: Stone Cold Locks For Your Survivor Pool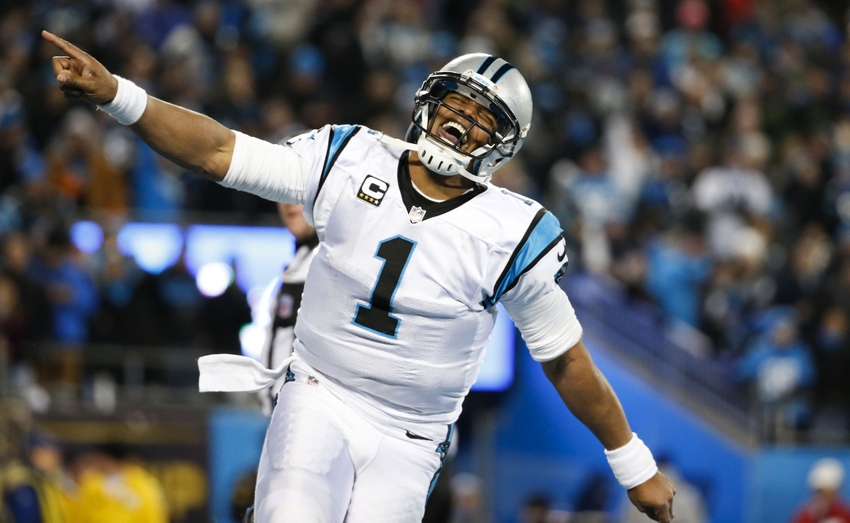 After a heart-stopping NFL Week 1 that saw a record number of one-point decisions, NFL Week 2 has a lot to live up to. If you're still alive in a survivor pool, we've got picks to keep you going.
Welp, what a way to start my survivor pool picks column. All three of my "stone cold locks" were far from sure things. The Kansas City Chiefs needed a franchise record-setting comeback to overcome a three-score deficit and beat the San Diego Chargers in overtime.
The Seattle Seahawks limped to a two-point victory over the Miami Dolphins at home with a last-minute touchdown pass. Then, the Arizona Cardinals missed a game-winning field goal with 40 seconds remaining in their loss to the New England Patriots, who were without Tom Brady and Rob Gronkowski. My record could've been 3-0, but also could've very easily been 0-3.
Before we get to my locks for NFL Week 2, here are the games to avoid: Jets at Bills, Chiefs at Texans, Bengals at Steelers, Cowboys at Washington, Packers at Vikings, and Eagles at Bears. The favorites are giving 3.5 points or less. That leaves us with nine games to consider. Those nine matchups have spreads of 4.5 or more.
While the Oakland Raiders showed a lot of toughness in their one-point win over the New Orleans Saints in the Superdome, there's still a sense the Silver & Black could make mistakes even at home against the woeful Atlanta Falcons.
The Los Angeles Rams looked like they forgot how to play football when they got shut out by the San Francisco 49ers. Still, the Rams have Seattle's number, much to everyone's bewilderment.
The Detroit Lions should be able to dismantle the Tennessee Titans at home, no? Are the Lions really that reliable? And how could anyone think the Cleveland Browns could beat the Baltimore Ravens? Stranger things have happened in Believeland.
So, here are my picks for your NFL Week 2 survivor pool. Lock 'em up.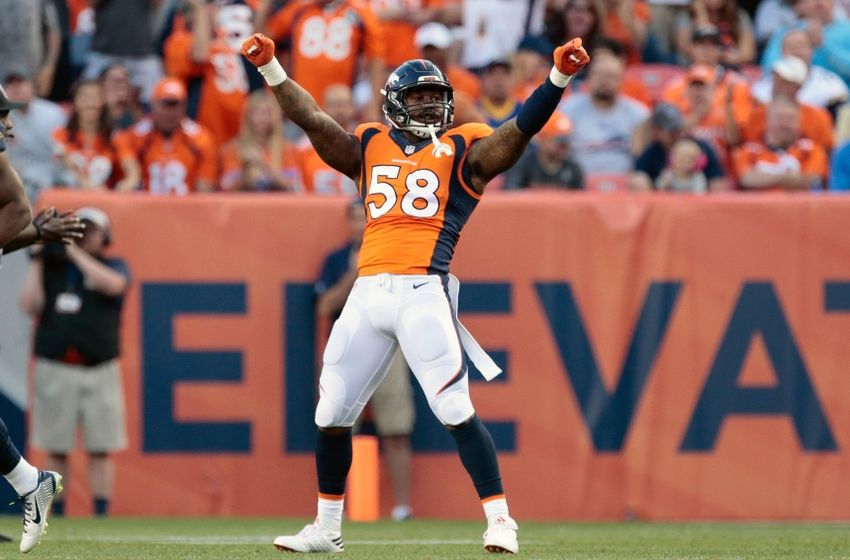 Denver over Indianapolis
The Broncos made a statement in their one-point win over the Carolina Panthers in the opener. Trevor Siemian impressed a lot of people with his ability to stay cool even after throwing interceptions. 
C.J. Anderson had a whale of a game, proving yet again he's one of the hardest backs to take down. Plus, Demaryius Thomas and Emmanuel Sanders are still dangerous targets. Meanwhile, Denver's defense put a (sometimes illegal) hurtin' on Cam Newton and showed that, even with key losses to personnel, they're still a top-tier unit.
I don't think Andrew Luck will make it through this season in one piece and judging by the Denver D's onslaught last week, Luck might not make it through this game.
The Indy defense is in shambles. In terms of expected points contributed by defenses in Week 1, the Colts were second worst to only the L.A. Rams. No other defense allowed more points in the opening week. And this was at home.
The Broncos are favored by six points at Mile High, which seems like a crime.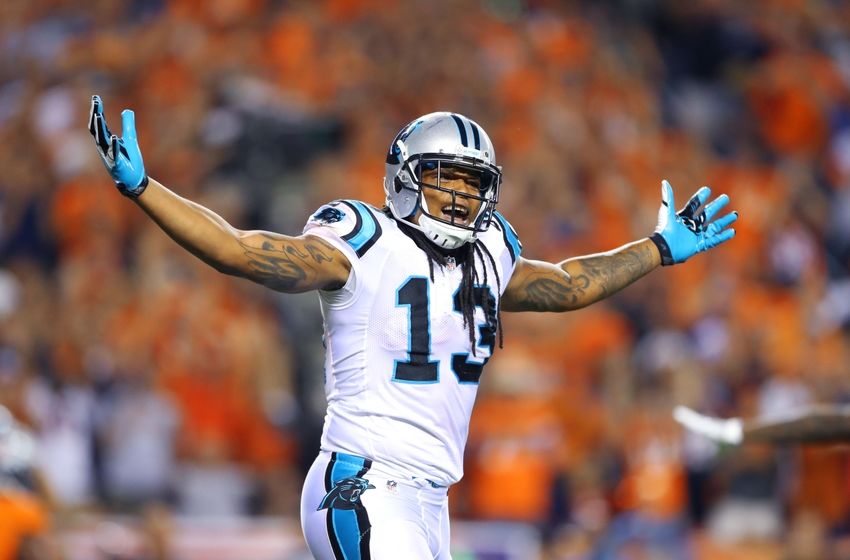 Carolina over San Francisco
The Niners put the clamps on the hapless Rams in Week 1, holding 2015 Offensive Rookie Of The Year Todd Gurley to 47 yards on 17 carries. Case Keenum had a QB rating of 34. Needless to say, in Week 2, San Fran goes up against a totally different beast in Charlotte.
The Panthers present a healthy challenge for a defense that was one of the worst in the league last season thanks to a subpar offense that left them on the field way too long.
San Fran's rushing attack racked up 150 yards against L.A. in the opener, but now they've got Luke Kuechly and company lining up across from them. While Broncos back C.J. Anderson amassed 90+ yards on 20 attempts against Carolina, the Panthers should be able to bottle up Carlos Hyde.
Once the 49ers' run game goes nowhere, their success rests on Blaine Gabbert. Though the former Jaguars quarterback had a mini-renaissance in the Bay Area, it will take a career game to remain competitive. Carolina's kicking themselves for not pulling out the win in Denver, so they'll be ready to take out their frustrations on Chip Kelly's squad.
Carolina is favored by almost 14 points.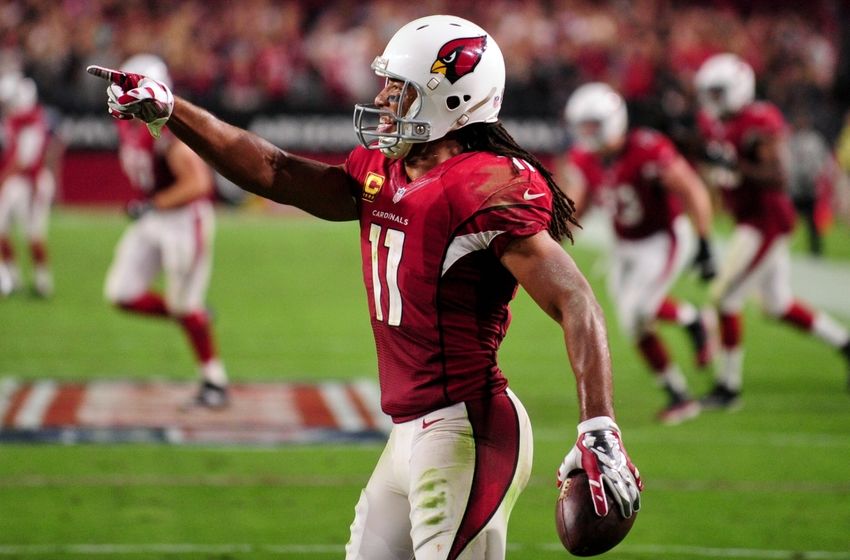 Arizona over Tampa Bay
How can I depend on the Cardinals after last week's letdown? Even if the snap on that hooked field goal attempt was on point and the kick split the upright, the Cards struggled against a depleted Patriots team.
I had no idea Arizona was hurting that much at the corner position. There's a major weakness opposite Patrick Peterson and it doesn't appear to be getting any better. A trimmed down, more focused Jameis Winston could see some success against that side of the field.
The Bucs struggled to score and limit points last season. Tampa's offense accrued the fifth most yards in the league, but couldn't punch it into the end zone. But, scoring wasn't an issue in Tampa's opening week win against the Falcons.
Tampa's defense shut down Atlanta's run game, but David Johnson will cause major headaches. It's possible the Bucs get to Carson Palmer and rattle him, but after that win that got away, Arizona should be salty as hell.
Arizona's favored by 6.5 with an over-under of 50.
This article originally appeared on