Martellus Bennett compares NFL to Apple, Myspace in bizarre Twitter rant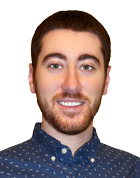 Martellus Bennett, like his brother Michael, is never shy about sharing his thoughts on everything from Jay Cutler to the NFL as a whole. Whether it's during his media sessions or in late-night Twitter rants, Bennett is often unfiltered and sometimes brash with his opinions of the league.
Late Monday night, Bennett spoke out on the state of the NFL and declining television ratings with a handful of bizarre comparisons. He began by discussing the idea that the league is oversaturated by the number of primetime games played each week.
He then continued by comparing the NFL to Apple, with both brands attempting to branch out and come up with new ideas after producing such a great product for years.
He wasn't done yet. Bennett suggested that the league may be headed down the same path that Myspace traveled – a great brand that quickly turned uninteresting.
Bennett isn't blasting the NFL or suggesting it's due for a downfall, but his comparisons are, well, interesting, to say the least.
Has the NFL oversaturated it's market? Monday. Thursday. And Sunday. There used to be something special about waiting to watch a game.

— Martellus Bennett (@MartysaurusRex) November 29, 2016
I keep reading that ratings are down of course they are. Lol. You can watch the game on twitter, Snapchat, Facebook, tv, Morse code etc..

— Martellus Bennett (@MartysaurusRex) November 29, 2016
Trying to expand the global brand of the NFL like the NBA with games in London and Mexico. Lol football isn't even a global sport.

— Martellus Bennett (@MartysaurusRex) November 29, 2016
NFL is at the same. Bridge as Apple. Theyve been successful creating the same product for so long and now are looking for ways to grow

— Martellus Bennett (@MartysaurusRex) November 29, 2016
A little more. Apple gave you different color phones NFL gave you different color uniforms. Lol. Apple wants in on the china market

— Martellus Bennett (@MartysaurusRex) November 29, 2016
Its a great product. The game of football that is. But myspace was once a great social media platform. Hahaha.

— Martellus Bennett (@MartysaurusRex) November 29, 2016