Mike Zimmer back at Vikings practice after father's funeral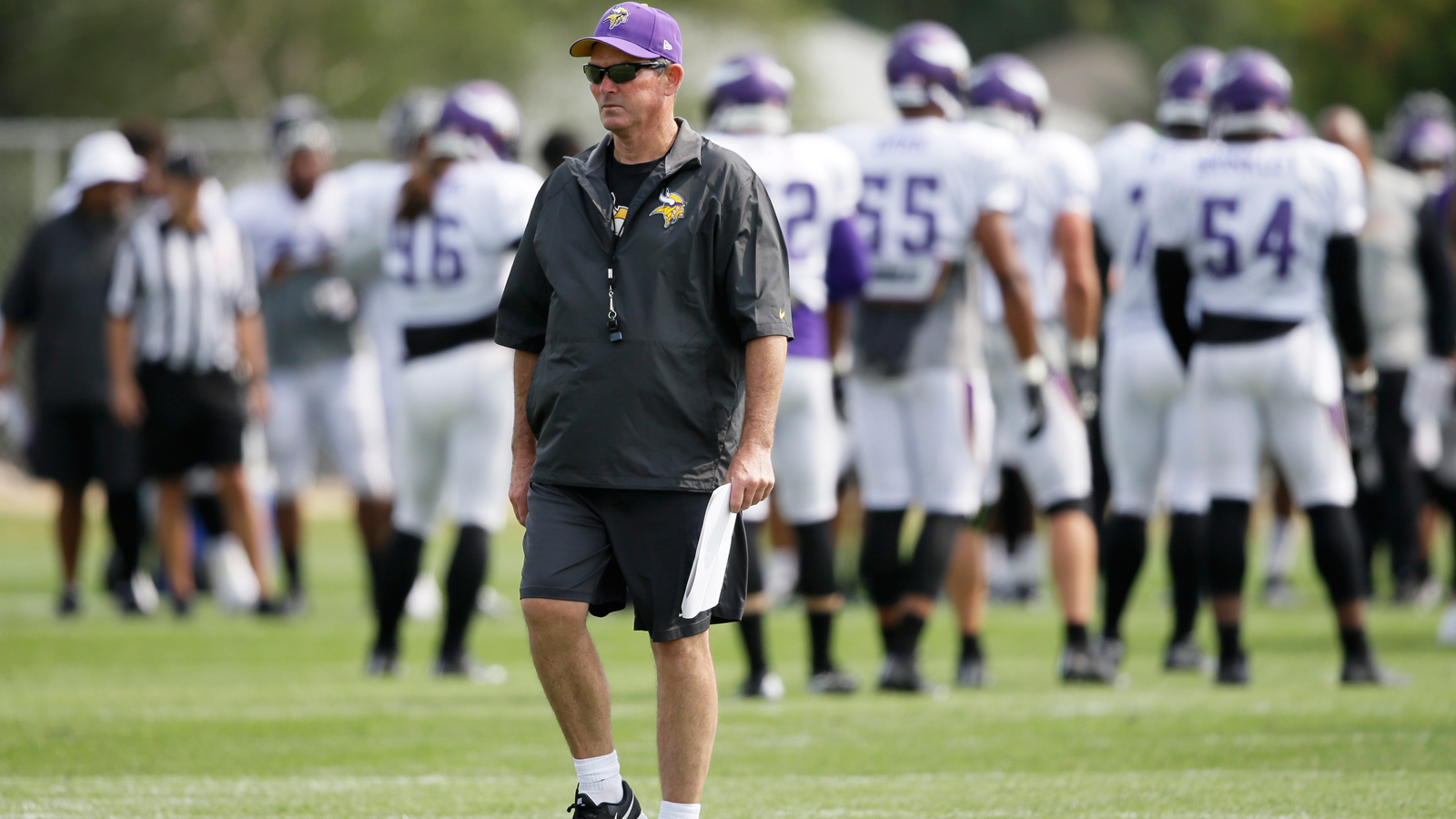 It has been a tough week for Minnesota Vikings head coach Mike Zimmer. On top of getting his team ready for the regular season, Zimmer has also been dealing with the death of his father.
On Monday, Zimmer attended his father's funeral in Naples, Florida. One day later, he was back at Vikings practice.
"It's good to get back and get grinding again," Zimmer said, per ESPN's Ben Goessling.
Zimmer's father, Bill, died at the age of 84 last Tuesday, according to ESPN. Bill Zimmer coached Mike Zimmer in football and wrestling as a child, setting a foundation in athletics that the Vikings coach still leans on to this day.
"My dad was very, very proud of me. I know that; he has told me that many times," Zimmer said, via ESPN. "I think my brother (Bill) said at the funeral yesterday, one of the lines was that he never bragged about himself, but if the air conditioner repairman was there, within one minute he was telling him, 'My son is the head coach of the Vikings.'"
Zimmer's loss could serve as a motivating factor for the Vikings this season.
(h/t ESPN)