Minnesota Vikings DE Scott Crichton making second-year leap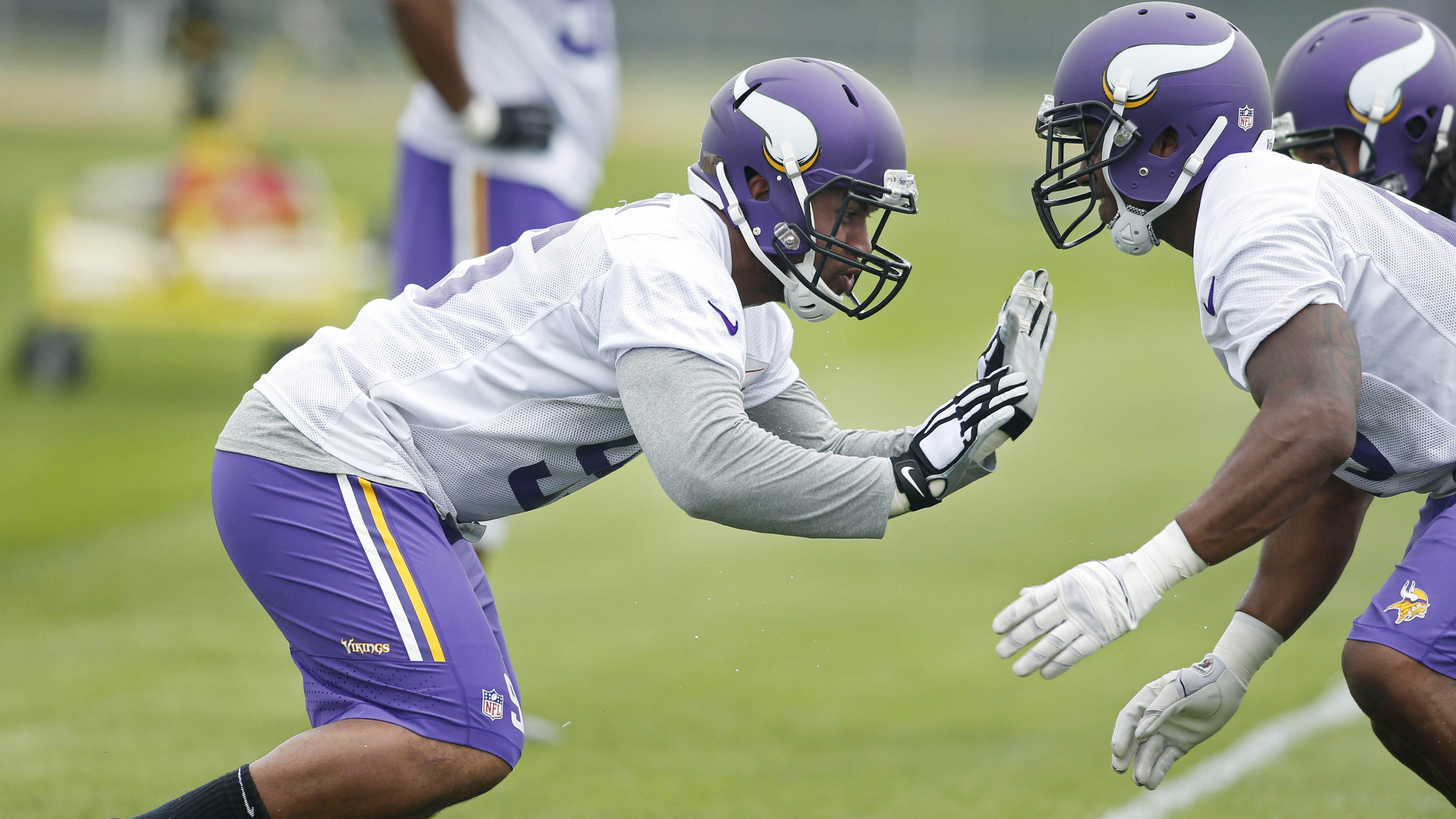 The Minnesota Vikings took defensive end Scott Crichton in the third round of the 2014 NFL draft but didn't get much out of him as a rookie. He appeared in only eight games and recorded just two tackles after starring at Oregon State.
Things could be different for Crichton in his second professional season, as Vikings general manager Rick Spielman has pointed the young D-end out as a player who has stood out during OTA workouts, according to the team website.
"One guy that's starting to pop out right now is Scott Crichton," Spielman said, per Vikings.com. "The difference in what we've seen so far in year one to year two is tremendous. We're very excited about all these young guys, but we think Scott is going to have a very productive year for us too, with the way he's shown so far."
Everson Griffen and Brian Robinson are in line to start on the edges of Minnesota's defensive front. Yet, behind them, Crichton is developing into an intriguing option in the rotation. Robinson, for one, wouldn't mind giving up a few snaps to Crichton.
"He's done a lot of work during the offseason, working on different things with pass rush, run steps and things like that," Robison told the Vikings website. "We're hoping he can really be a depth player for us that can really come in and kind of give me and Everson a rest. With both of us having over 900 snaps last year, you never want that out of your ends, even though we'd like to be on the field every play, but at the end of the day, I think he's doing a lot of things this offseason that's going to help our depth, and really being able to come in and have a good rotation for us."
(h/t Minnesota Vikings)
Photo Credit: Bruce Kluckhohn/USA TODAY Sports