Miami Dolphins Jelani Jenkins breaks hand, says he will play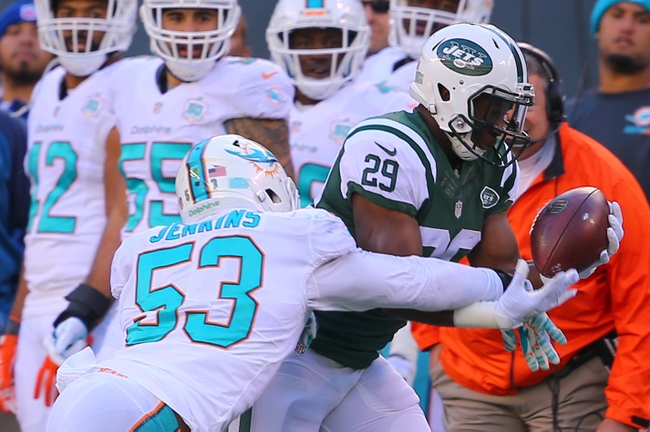 The Miami Dolphins were without linebacker Jelani Jenkins for the end of Sunday's game. He broke his hand against the Jets.
According to James Walker of ESPN, Jenkins believes that he will play on Sunday in San Diego. He will have to where a cast and padding around his hand. In other words he will have a club and will not be able to grip runners.
"I'm able to play with it and I know what to expect," Jenkins said. "I will probably have to use my legs more." – Via ESPN.
Jenkins has had a slew of injuries this year including groin and knee injuries. At times the Dolphins have looked a little better without Jenkins but on Sunday, Jenkins made a huge goal line stop that forced the Jets to kick a field goal.
Adam Gase had this to say:
"It will be interesting," Dolphins head coach Adam Gase said. "He kind of has to figure out how he's going to operate like this (with a cast). It's one thing to talk about it. I've been around a couple guys who played like that. Some guys handled it well. Some guys it's been tougher, because you can't grab anything."
The Dolphins will play the Chargers in a late game affair in San Diego on Sunday. It's the teams 2nd West Coast trip of the season. They opened in Seattle. Following the Chargers the team will play the L.A. Rams in Los Angeles before returning home to face the 49'ers.
More from Phin Phanatic
This article originally appeared on