The man who almost gave Jeff Fisher a Super Bowl opens up about Jeff Fisher
The 4-9 Los Angeles Rams fired head coach Jeff Fisher on Monday, just one week after Fisher confirmed that he'd signed a contract extension prior to the start of the season, and just four months after Fisher told his players (and anyone with an HBO subscription) that his team was "not (expletive) going 7-9 or 8-8 or 9-7" this year.
Naturally, Fisher's hard luck has led to a healthy dose of criticism from fans and Rams legends, alike — and certainly, some of it was deserved considering how the franchise has gone 31-45-1 since hiring Fisher in 2012. But on Wednesday, one former player spoke out in defense of Fisher's abilities on the sideline, saying he "learned a lot" from Fisher during his time with the Tennessee Titans.
Kevin Dyson played wide receiver under Fisher in Nashville from 1998 through 2002 and, over the course of three weeks in January 2000, was involved in two of the most talked-about plays in NFL history: The so-called "Music City Miracle" to beat the Buffalo Bills in the Wild Card round, and the final play of Super Bowl XXXIV, which saw Dyson tackled a yard short of the goal line with a chance to tie the then-St. Louis Rams on the final play of the game.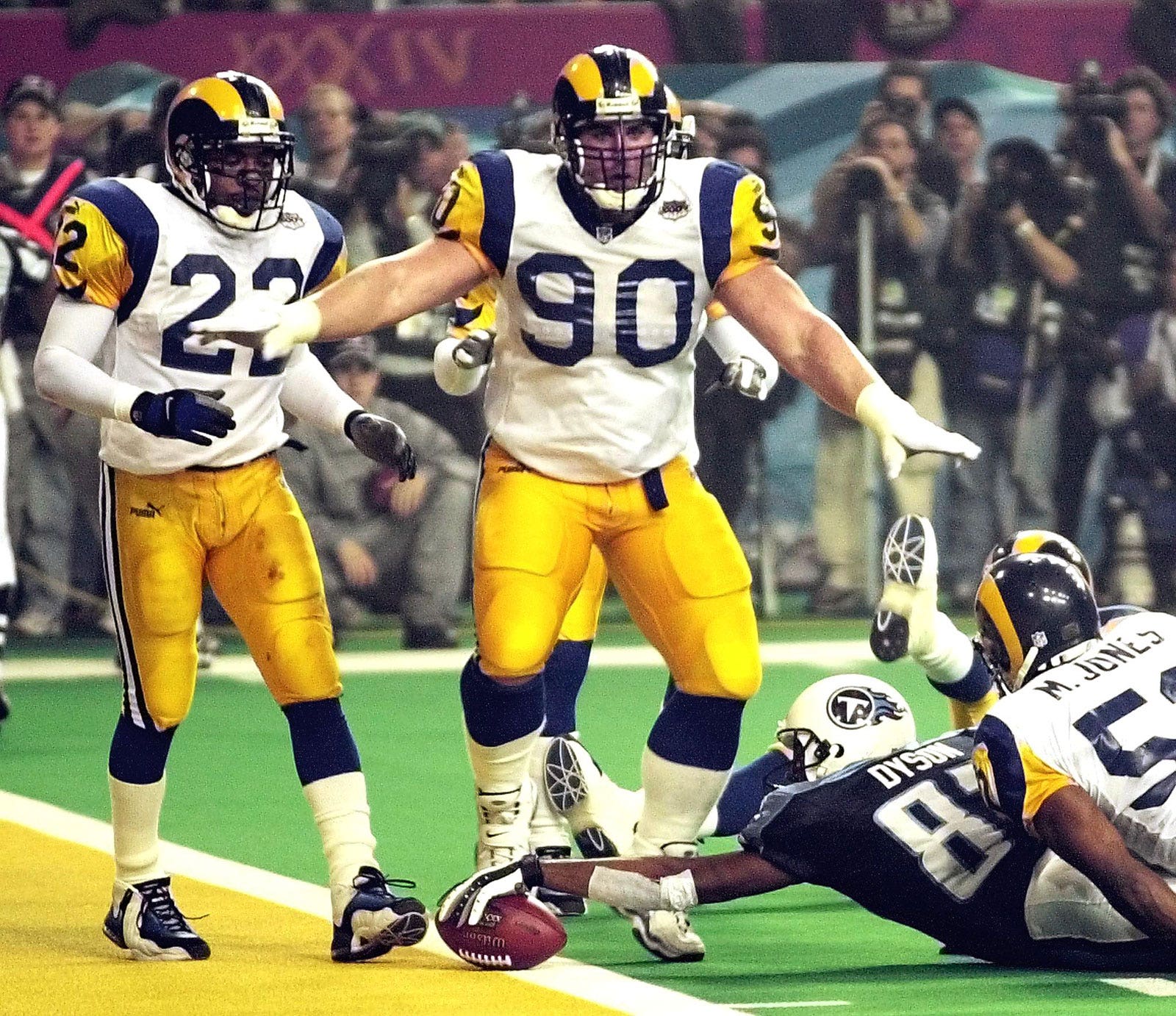 (TONY RANZE/AFP/Getty Images)
Dyson described Fisher as a "player-friendly" coach during his time with the team and said that Fisher, the coach of the Oilers and Titans from 1994 through 2010, had the respect of his entire locker room.
"He was a guy who understood the physical and mental makeup of a professional player, because he had played," Dyson said of Fisher, who played defensive back at USC and spent four seasons with the Chicago Bears. "So I think he had a good pulse on when to push guys and when to back away. I think the luxury he had with our team, in particular, was that we were a veteran-led team … but nonetheless, he was just good at managing a bunch of egos."
In Los Angeles, Dyson argued, Fisher didn't have the good fortune of having established veteran leaders to rely on, a shortcoming that Dyson said could torpedo any NFL coach.
"I was afraid to mess up, not necessarily because Jeff Fisher was going to say something to me, but because Eddie (George) was going to speak up, or Brad Hopkins or Bruce Matthews or Blaine Bishop or Marcus Robertson or Eddie Robinson," Dyson said. "With all these veterans, when you came in, you didn't want to disappoint them, and that was kind of how that team was."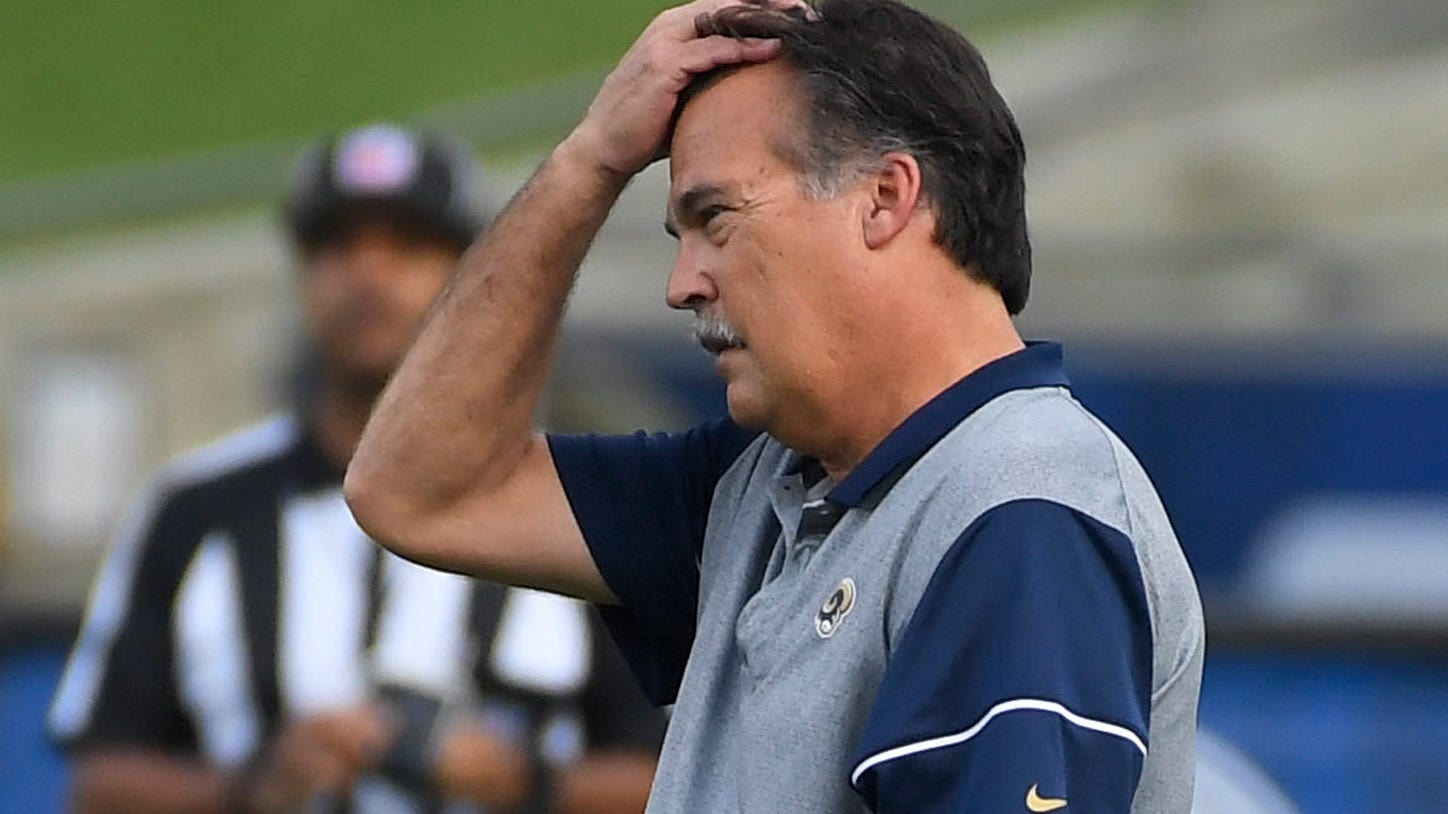 (AP Photo/Mark J. Terrill)
Additionally, Dyson said, Fisher was forced to work with pieces that didn't necessarily fit together on both sides of the ball — to say nothing of the franchise's decision to trade up and draft quarterback Jared Goff, then not play him until the season was more than halfway over.
"I go back to when Bill Parcells said, 'Here you are telling me to make dinner, but you won't let me pick the groceries,' and I think head coaches are trying to get more control to be able to pick the players so they can produce the product," said Dyson, now a high school athletic director in Tennessee. "And I think some of the best franchises, the teams that are winning or are more consistent, they have a good relationship between the GM and head coach."
For now, interim head coach John Fassel will be tasked with making the most of the Rams' final three games, and it remains to be seen whether Los Angeles general manager Les Snead will eventually be fired as well. But regardless of who eventually takes over as Fisher's official replacement, he'll have a tough rebuild ahead.
"We're just in a different day in age, one of instant gratification, and in (football) it comes down to the head coach and the quarterback," Dyson said. "They get the credit and the blame, and that's just how it is."
You can follow Sam Gardner on Twitter or email him at samgardnerfox@gmail.com.