Giants Slice Through Bengals Like Warm Butter, Score (Video)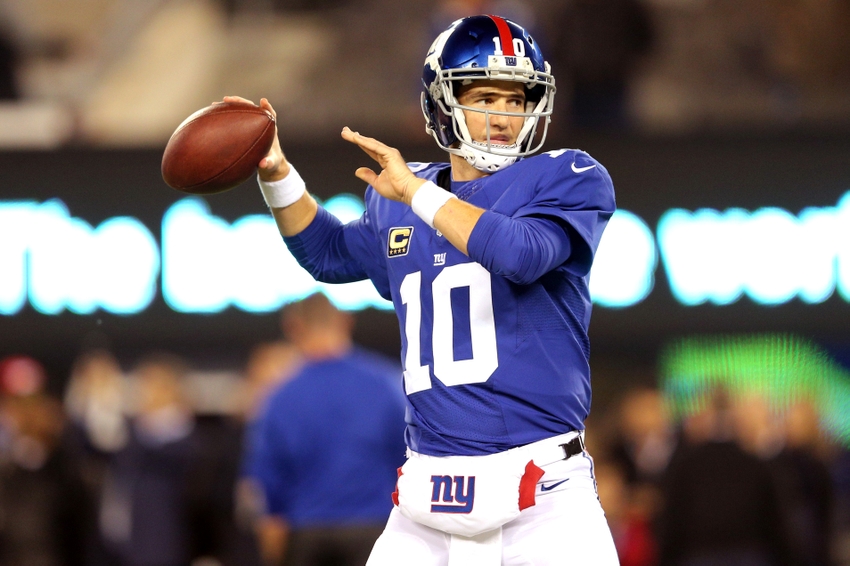 The New York Giants struck first and with ease in their Week 10 Monday Night Football matchup against the Cincinnati Bengals.
The offense of the New York Giants continues to be one of the main strengths of the team. Quarterback Eli Manning has been one of their top stars on offense as he had no problems whatsoever slicing through the secondary of the Cincinnati Bengals right out of the gate in Week 10 on Monday Night Football.
Yes, their opening drive looked like a Big Blue knife cutting through warm butter. It was quick and easy—though I'm not sure how it'd taste on a roll.
Take a look below to see the kind of damage Manning started against the Bengals in tonight's game:
It was a surreal moment for tight end Jerell Adams as that 10-yard pass from Manning was his first ever NFL touchdown. Right from the start, Monday night promised to be a real offensive showdown between two teams working hard to build some momentum entering the final slate of games this season.
Entering Monday's game, Manning was on a hot streak. He surpassed quarterback Vinny Testaverde for 9th all-time with career passing yards at 46,428 in the first quarter. Eli will undoubtedly continue to add more to his prolific career through the rest of 2016—especially if he slices up defenses with this kind of ease.
Adams had been quiet this season prior to Monday for the Giants, but he should hopefully develop nicely over time. Looking at the high-octane offense of the Giants, Adams is well on his way in getting used to life in the NFL. With wide receiver Victor Cruz dealing with injury and all eyes on Odell Beckham Jr., hopefully, this was the beginning of many more touchdowns coming his way.
This article originally appeared on