Cowboys, NFC East resurgence due to top performing rookies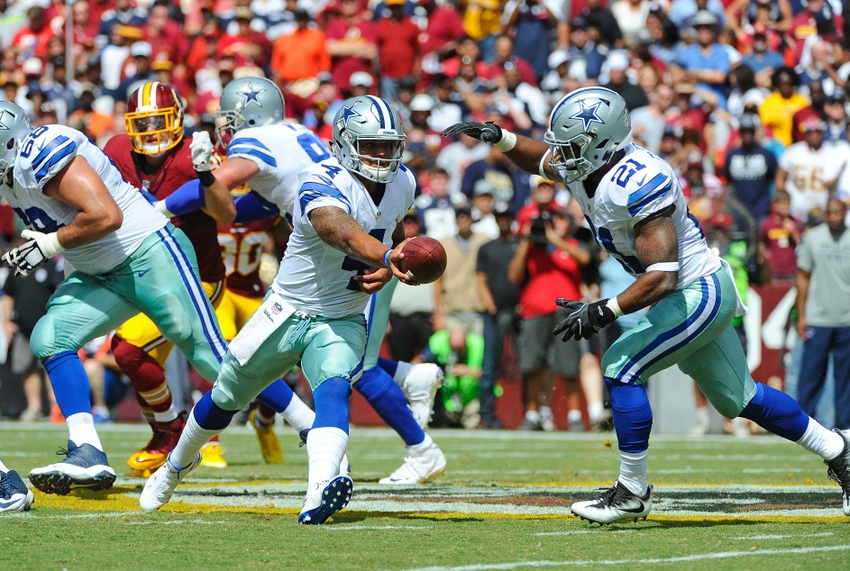 The competitiveness of the Dallas Cowboys and the NFC East division as a whole has been elevated by the play of four top rookies from the 2016 draft class.
For several seasons now, the NFC East division has been viewed by many as the weakest in the NFL. Last year, while the Dallas Cowboys were at the bottom of the standings with a 4-12 record, the Washington Redskins won the division with an underwhelming record of 9-7. That was the lowest win/loss total by a divisional champion in the conference.
But an influx of talent provided by this year's NFL Draft class has once again made the NFC East relevant. Leading that charge is the Cowboys own rookie quarterback, Dak Prescott. The late fourth round pick was rushed into the starting role under center for America's Team after veteran quarterback Tony Romo injured his back in the team's third preseason game.
In Romo's stead, Prescott has played well. Not committing a single interception in his first 75 passing attempts, the rookie's ability "not to lose" the game for his team has led Dallas to a 1-1 record. His one victory for the Cowboys matches the same amount of wins three different back-up quarterbacks were able to obtain in 12 contests without Romo last season.
"He hasn't been quite the same Dak Prescott we saw during the preseason, but he hasn't looked much like a rookie QB, either," wrote Michael Renner on the analytical website Pro Football Focus. "So far, the former Mississippi State Bulldog has been masterful working play action. With it, he's 17-for-21 for 203 yards; without it, Prescott's only gone 30-for-54 for 315 yards. If he can keep up his clean play, he'll rise even further up this list."
Falling #1, #4, #5, and #6 respectively on PFF's list of the top ten best rookies through Week Two were Philadelphia Eagles' quarterback Carson Wentz, New York Giants' receiver Sterling Shepard, the Cowboys' Prescott and Washington Redskins' linebacker Su'a Cravens.
Wentz has thrown for 468 yards, three touchdowns and zero interceptions so far this season. Shepard has 11 receptions for 160 yards and a score, which he caught against the Cowboys in Week One. Finally, Cravens has recorded 8 total tackles in limited defensive snaps (38) with the Redskins.
Washington currently sit winless, Dallas is 1-1 and both New York and Philadelphia are undefeated at 2-0. The resurgence of competitive relevance in the NFC East is due in no small part because of the outstanding play of their rookies.
This article originally appeared on