Colts Pressure Problems Continue to Be a Concern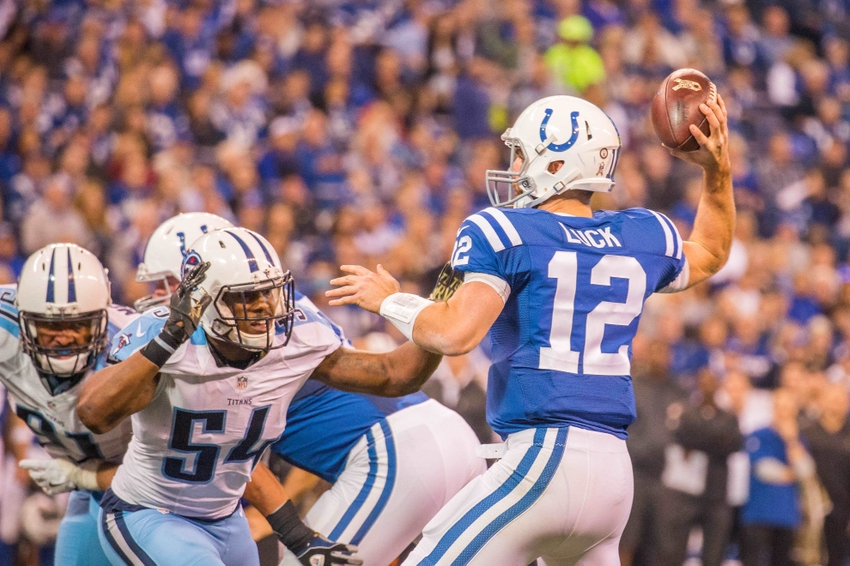 The Indianapolis Colts pressure problems on both side of the football continue to be a concern for the team going forward this season:
The Colts' O-Line has given up pressure on 44% of dropbacks, worst in NFL.

Colts defense has pressured QB on 23% of dropbacks, also worst

— Steve Palazzolo (@PFF_Steve) November 29, 2016
While much was done this offseason to shore up the offensive line's pass protection, Colts quarterbacks have been sacked the 2nd most in the NFL (38 total sacks) and hit the 2nd most (104 total QB hits) respectively–trailing only the Cleveland Browns in both categories.
Even last week, a Colts quarterback, this time Scott Tolzien, was once again under considerable duress in the pocket, being sacked 3 times, hit 8 times, and hurried an additional 7 times (per Pro Football Focus).
The Colts pass rush hasn't fared much better, as the defense is tied for the 20th least amount of sacks with 22.0 total sacks on the season. Outside of veteran outside linebacker Erik Walden, no other Colts pass rusher has more than 3 sacks on the season.
The Colts defense struggled generating consistent pass pressure on Pittsburgh Steelers quarterback Ben Roethlisberger this past Thursday night, having failed to sack the quarterback:
Only 5 Colts defenders had a pressure tonight, and none of them had more than 1 pressure

— Nathan Jahnke (@PFF_NateJahnke) November 25, 2016
Obviously, during last week's game, injuries to two starters Ryan Kelly and Denzelle Good presumably had a negative impact on the pass protection–as both players were forced to leave the game.
However, even a fully healthy Colts offensive line, while much improved to the alternative, has still struggled far too often this season.
The Colts will have to continue to build cohesiveness and look at other deficiencies to improve their pass protection–such as shoring up their protection against twists.
Otherwise, the Colts pass rush could theoretically get a boost by having veteran pass rusher, Trent Cole, return from injured reserve.
However, given how he's played with the Colts to date, it's far from a given that he'll make much of a meaningful impact in the pass rushing rotation–even if he does indeed return.
The Colts will have to hold out hope that Walden can continue his torrid pace, while hopefully getting some much needed help from veteran Robert Mathis–who's shown a bit more life in recent weeks, as well as other unheralded contributors.
More from Horseshoe Heroes
This article originally appeared on