Detroit Pistons midseason player grades: Point guards edition
Duncan Smith/FanSided via PistonPowered

Fansided
Just a couple of games past the midway point, let's take a look at the Detroit Pistons and grade each rotational player. We'll start with the point guards.
It's been a tumultuous season so far for the Detroit Pistons. When Reggie Jackson was ruled out for the first 15-20 games of the season due to knee tendinitis in the preseason, it was understood that the Pistons would struggle out of the gate. After all, Ish Smith was brought to Detroit to be a capable backup, not to run things, as he would have to in Jackson's prolonged absence.
Smith proved to be essentially what the scouting report indicated: a lightning-quick facilitator who could generously be described as a streaky shooter and more accurately described as scoring-challenged. With the exception of a torrid three-game road trip right before Jackson returned, Smith struggled to lead the offense but there were aspects inherent to his game and style of play that aided the Detroit Pistons' defense. That helped keep them afloat and led to a surprising 11-10 record when Jackson made his return to the floor.
Nobody expected the Pistons' drama and struggle in the backcourt to be greater after Reggie Jackson made his return to the floor than before his return, but that's the way it's been so far. Even while Jackson has put up some of the best numbers of his career at times, some fans are calling for Ish Smith's return to the starting lineup. While that reaction is excessive and in no way the correct adjustment, there's no arguing that some of what Smith brings to the table complements the Pistons in ways that Jackson does not.
On the other hand, what Jackson brings is an ability to run an offense not completely reliant on the fast break. We'll discuss the differences, the pros and the cons to both, and what the largely forgotten Beno Udrih brings to the table.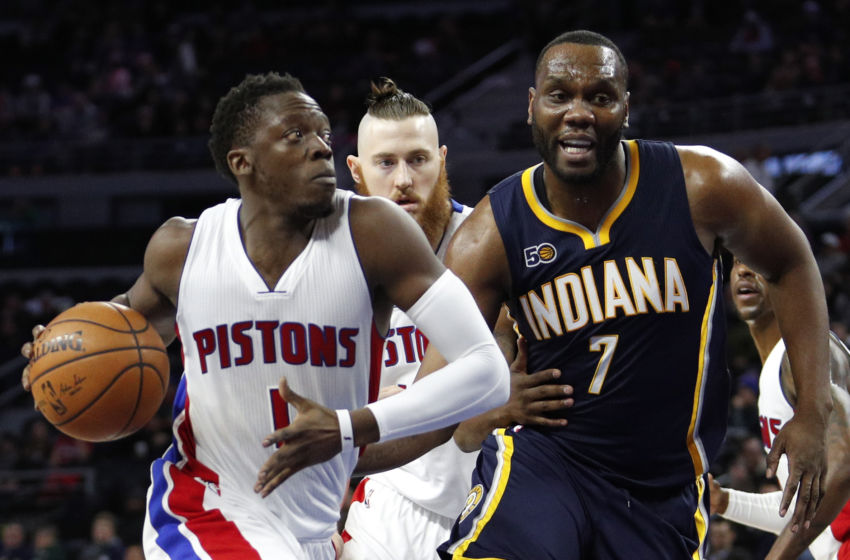 Reggie Jackson
Stat line: 16.3 points, 5.3 assists, shooting splits of .432/.368/.855, true shooting 52.7 percent.
Grade: C
As with many things about this team, you can't simply grade Reggie Jackson on what meets the eye. Jackson's numbers are pedestrian, right around what you might expect a C-to-C+ starting point guard to have. But he's not being graded on these numbers alone, and the sample I believe to be relevant is actually the last 13 games, rather than the 22 games he's played since his return.
As I illustrated in this post, both in terms of time and workload, the first nine games of his return were essentially the equivalent of his training camp and preseason, both of which he missed. He also was getting back up to speed and getting his legs under him against players who have been going at full speed for two months. It's only natural to struggle, which he did.
However, in the past 13 games, his numbers have been significantly improved across the board. He's averaging 18.3 points and 5.8 assists with shooting splits of .457/.382/.875. If this was a full-season sample, each of these numbers would be near career-highs. If these numbers were all we were grading on, he would rate much higher.
These numbers are not all we're grading on. The Pistons' chemistry, fit and defense have all come into question since his return in ways never imagined in the heady days of last season's playoff appearance and in the first month of this season. Jackson plays a ball-dominant style which clearly grates on his teammates as shown by a players-only meeting called soon after his return in which "touches" were an overriding theme.
The Pistons are 5.7 points per 100 possessions better with Jackson off the floor than they are with him on the floor since his return, and he has a poor 111.8 defensive rating. Even over this 13-game stretch in which his offensive output has been at a high level, the Detroit Pistons have been 2 points per 100 possessions better with Jackson off the floor than on. Certainly Jackson is not the only issue at hand, but not holding him responsible for any part of it would be overly lenient.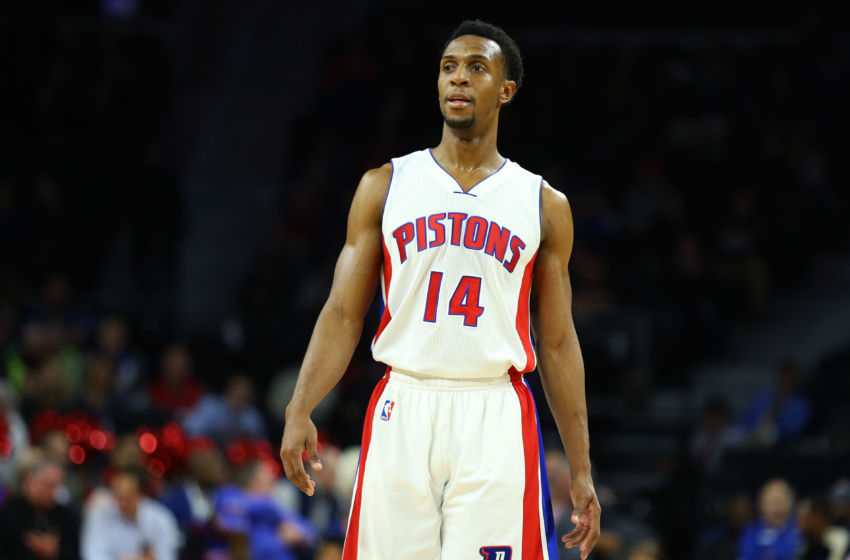 Ish Smith
Stat line: 8.1 points, 5.1 assists, shooting splits of .408/.246/.700, true shooting percentage of–you know what, don't worry about it.
Grade: C+
We knew Ish Smith wasn't a scorer when he walked in, but he's truly been one of the worst shooting point guards in the NBA. His shooting is a major liability at a position where an inability to put the ball in the basket from outside six feet has a disastrous impact on your offense. Particularly in the halfcourt, Smith's shortcomings are exposed on a regular basis.
As seen above, the Pistons have a dreadful scoring rate with Ish Smith on the floor in the halfcourt. Scoring just .712 points per possession in the halfcourt (a scenario in which most teams score in the .95 ppp range) is simply unacceptable and a major hindrance to this team's prospects.
This isn't a stylistic thing, nor something that can just be fixed. It doesn't matter that Smith is a capable distributor and that his teammates like playing with him, there's simply no way to make up for this shortcoming in the halfcourt. The only way the Pistons can make up for it is to run at every opportunity and get their offense before the defense can get back and set up, and run they do with impunity under Ish's leadership.
The other thing the Detroit Pistons have done well with Smith on the floor (and it's one reason that in spite of his shortcomings, the Pistons are 4 points per 100 possessions better with him on the floor than off) is protect the ball and make it very difficult for their opposition to run on them. Smith has taken great care of the ball, turning it over just 1.4 times per game against 5.1 assists. As a result, the Pistons have the fourth best transition defense, allowing just 10.9 points per game.
In summary, Ish Smith is basically what we thought he was, faults and all, but he's found a way to fit and be effective, limiting his deficiencies and taking advantage of the strengths at his disposal.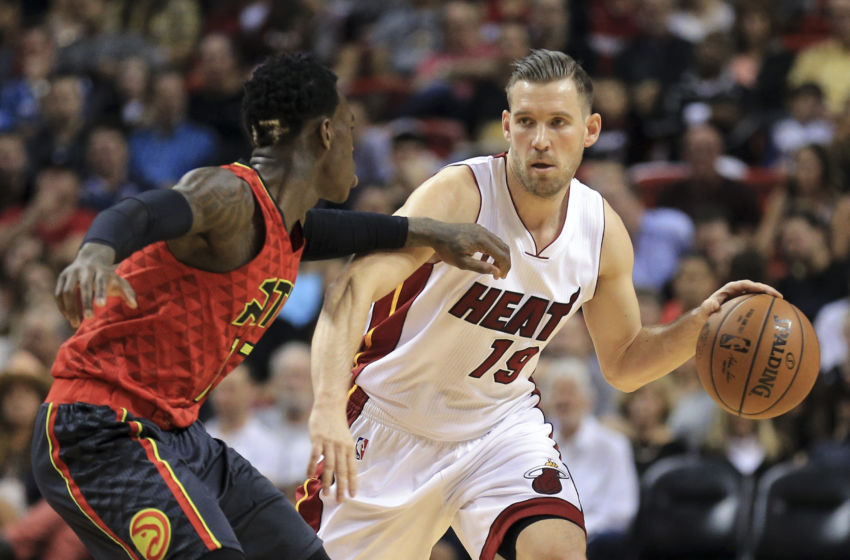 Beno Udrih
Stat line: 6.3 points, 3.3 assists, shooting splits of .459/.357/.923, true shooting 53.3 percent.
Grade: B-
Beno Udrih benefits in these grades to have largely avoided the debacle that the last 20-something games have been. Since Jackson returned, Udrih has been resigned to the third point guard role he was signed at the end of the preseason to fill.
In fact, Udrih has played in just seven of the past 22 games, averaging 9 minutes per appearance. He's played well when called upon with a shooting percentage of 57.1, but he's played mostly in garbage time. His rating was earned when he was backing up Ish Smith, and doing so admirably.
Udrih earns this B- grade thanks to a 21-game stretch to start the season in which he averaged 7 points and 3.4 assists in just 17 minutes per game. He played well enough that in stretches there were calls from fans for Udrih to replace Ish Smith in the starting lineup.
Jackson returned before those voices grew loud and Stan Van Gundy really had reason to consider it, but it's very possible that Udrih might be the most capable backup on the team.
Barring disaster, it's unlikely that Udrih will see much action in minutes that matter as the season goes forward, but he deserves recognition for the way he held the fort for the Detroit Pistons in an unforgiving role during a difficult time.
This article originally appeared on