Minnesota Twins Season Goals for Success in 2017
Tim Boyle/FanSided via Call to the Pen

Fansided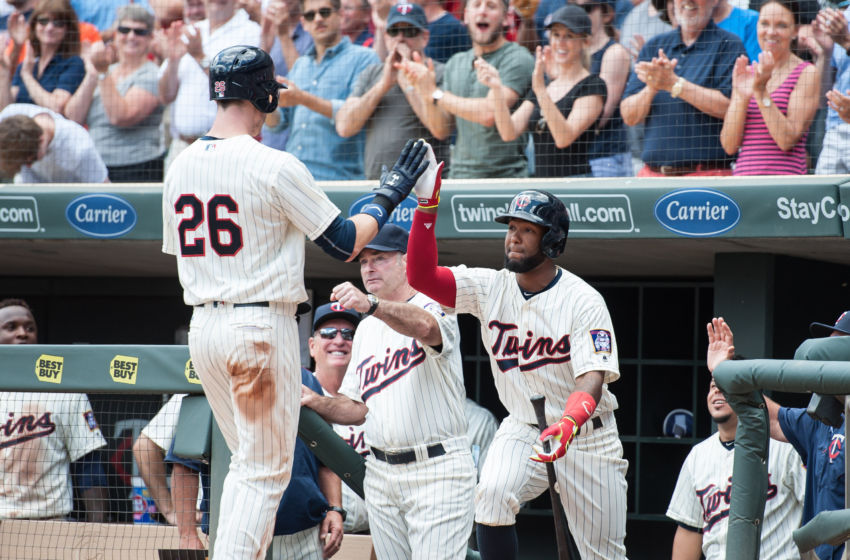 The 2017 Minnesota Twins season probably will not end with a World Series appearance. However, they can still set team goals to move them toward the goal.
There was a stark contrast between the 2015 and 2016 Minnesota Twins. The 2015 team somehow stayed in the playoff hunt until late into September. Last year, they appeared out of it by midseason. The Twins season was a complete bust with very few positives to mention.
Minnesota could always shock us again with an incredible season. They won 83 games in 2015 before putting up a 103-loss season in 2016. The huge difference between the two seasons makes it difficult to know exactly where they are and what will happen in 2017. It's unlikely they finish at .500 in a division with the Cleveland Indians, Detroit Tigers, and Kansas City Royals. Regardless, they can get better.
By setting some realistic goals, the Twins can at least point themselves in the right direction. Rather than finish at the MLB basement again, this relatively young team can begin their march toward better days. The roster remains relatively unchanged so we can assume team chemistry is already in place.
Other changes still do need to occur. The roster doesn't need to suddenly include All-Stars on big contracts or rookie sensations ready to break out and win an MVP. The roster does, however, need sense of what it is. The Twins have not gone into a full rebuild all that recently as they still do employ several veterans. As a smaller market team, they have not gone out and broken the bank on free agent contracts. There is no reason to believe the Twins are stuck at the bottom of the American League for very long.
Some wise decisions, a vision for the bigger picture, and keeping the important pieces in place are a few of the Twins season goals for the 2017 campaign.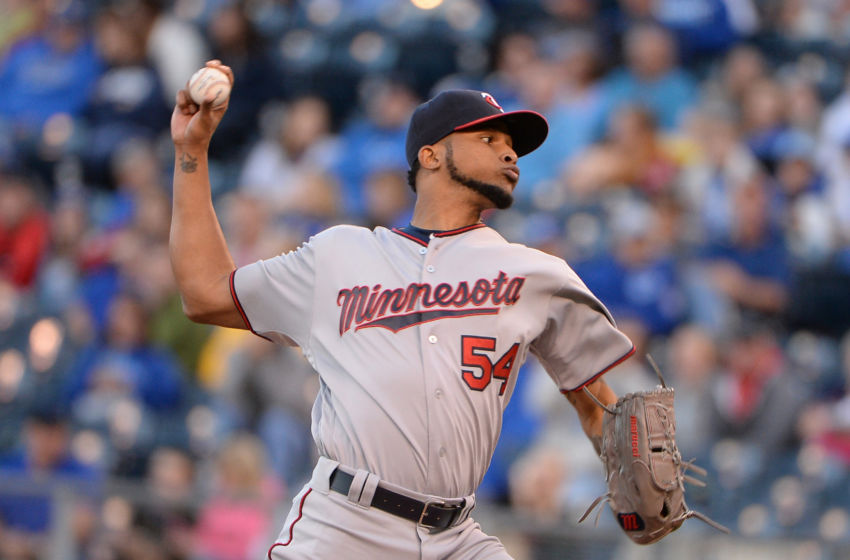 Trade Away Bad Contracts
Minnesota is the land of 10,000 lakes. It's also a place with nearly as many bad MLB contracts. While they have remained conservative with many deals, it's fair to say several of the veterans are overpaid.
Former star Joe Mauer excluded, the Twins have several players on bad deals they could move this year. Mauer has not played well enough for any team to have interest in him. A first baseman with limited power is not exactly desirable.
One of those players they could move is pitcher Ervin Santana. His deal only falls into a negative territory due to the lack of help around him. Santana pitched very well for the Twins last year and was a trade deadline consideration. No deal ever came through. The $27 million guaranteed to him over the next two seasons with an option in 2019 is not overwhelming. A strong first half should result in Santana swapping uniforms at the trade deadline.
A more difficult trade candidate is starting pitcher Phil Hughes. He is signed through 2019 with a $13.2 million salary each season. He did not pitch particular well last year either. It's going to take a desperate team and a great start for anyone to consider him.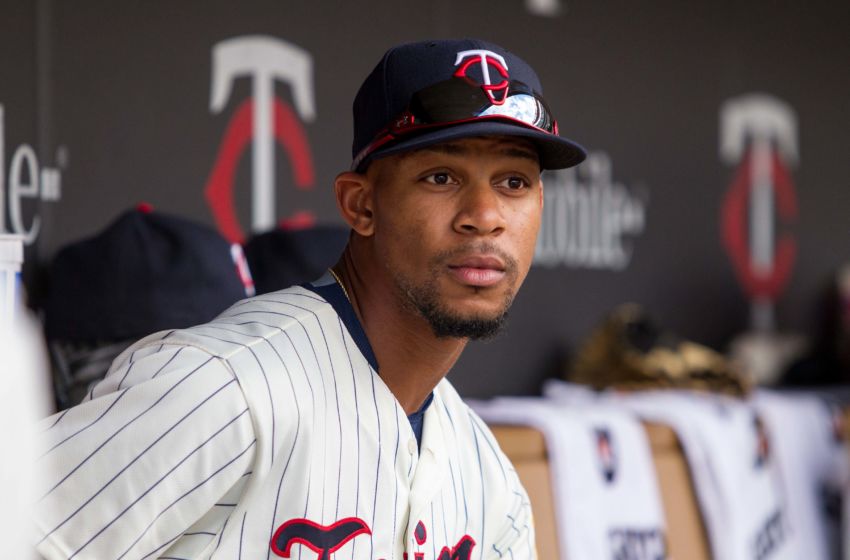 Add Young Minor League Talent
By now, the Minnesota Twins should have a fully loaded farm system. Losing as often as they do typically results in some great draft picks. At the very least, they should have minor leaguers acquired in trades for big league talent. This is not the case for the Twins as they do not have any phenomenal prospects knocking on the door.
In the Twins' defense, many of their recent top farmhands are in the big leagues already. However, many have struggled. Most notably it has been outfielder Byron Buxton and pitcher Jose Berrios who have looked like the bigger busts. Buxton did manage to finish the 2016 season on a hot streak so there is hope he pieces keeps some momentum going forward.
Even if Buxton and Berrios become stars there are few reinforcements in the minor leagues. Shortstop Nick Gordon is their best prospect, but ranked 50th overall in MLB by MLB.com. He is at least another year from making it to the big leagues. Pitcher Stephen Gonsalves is on a similar timeline with a lower ranking on prospect lists.
Hopefully, by trading away their MLB talent, the Twins can do a little more to their farm system. They are building a strong young core with Max Kepler, Miguel Sano, and others at the center of it. However, they still appear far from competing.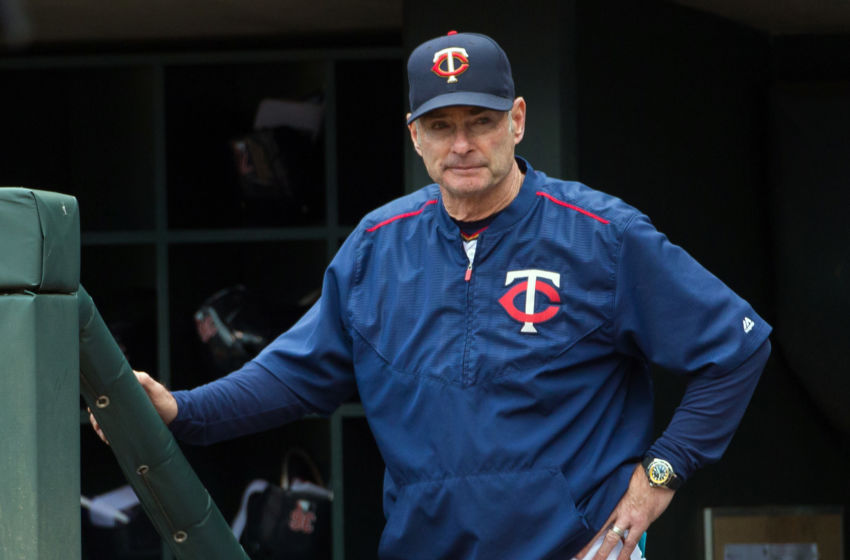 Paul Molitor has been the manager in Minnesota for two years. He saw the highs in 2015 when the Twins exceeded all expectations. This was followed up with the lows of 2016 when breaks rarely seemed to go their way.
Molitor probably deserves a mulligan for last year. The Twins are not a good team. The pitching is severely lacking and the offense has very little experience. He was not provided the tools to win regularly. Even with this handicap, he still managed to get the best out of some players.
Baseball managers are typically regarded as the least important in the four major sports. Any fan who knows the team can put together a solid lineup. Possibly true, Molitor seems like something special. Even coming off a 103-loss season it's important that the team plays well enough to keep him employed in Minnesota. Otherwise, the Twins will go in reverse and start over again with someone new.
It shouldn't be too hard to increase the win total. Losing 100 games two years in a row might be tougher than winning 100 games in consecutive years. The roster is mostly intact from last year with the advantage being that the younger players have a full year of experience under their belts. A rebound season from Sano and improvements at other positions will easily result in a better year for the Twins. They shouldn't expect to make the playoffs, but they should at least improve the win-total.
This article originally appeared on