Ohio State's Fiesta Bowl loss was its worst loss in a very long time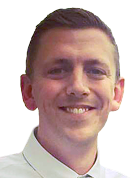 No. 2 Clemson absolutely overwhelmed No. 3 Ohio State in Saturday's Fiesta Bowl, the second College Football Playoff semifinal. The Tigers routed Urban Meyer's Buckeyes, 31-0.
It was brutal for Ohio State for many reasons — the complete lack of offensive punch, the inability to slow down Clemson's attack, the inevitable criticism to come over a team that didn't even win its own division making the playoff and then playing so poorly. But here's a stat that is especially eye-catching: It's the first time the Buckeyes have been shut out since 1993.
#OhioState gets SHUTOUT:
First time since: 1993
First time in a bowl since: 1920
First time for Urban Meyer since: EVER

📷: @darrenrovell pic.twitter.com/DlUsK0fEhp

— Good Morning America (@GMA) January 1, 2017
The man in the picture there is John Cooper, then Ohio State's head coach. As you see, it's also the first time Ohio State has been blanked in a bowl game since 1920, and it's Meyer's first ever shutout experienced as a college head coach. It's their worst shutout loss since USC beat them 32-0 way back in 1947.
Ohio State somewhat controversially got the playoff nod over Big Ten conference champion Penn State despite losing to the Nittany Lions during the regular season, largely because the Buckeyes' overall resume — featuring just the one loss, whereas Penn State was routed by Michigan and also lost to Pitt — was deemed more impressive. This dud will only fuel the debate the next time such a scenario comes around.
The loss was also the Buckeyes' worst margin of defeat of any kind since losing 35-3 to No. 1 USC early in the 2008 season.
Ouch.