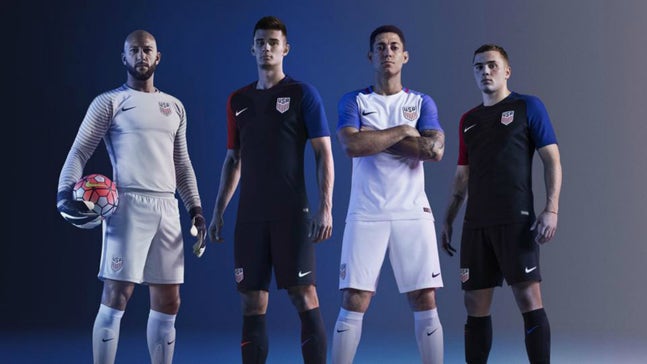 U.S. Soccer unveils new kits, include black look for Copa America Centenario
Published
Mar. 17, 2016 2:07 p.m. ET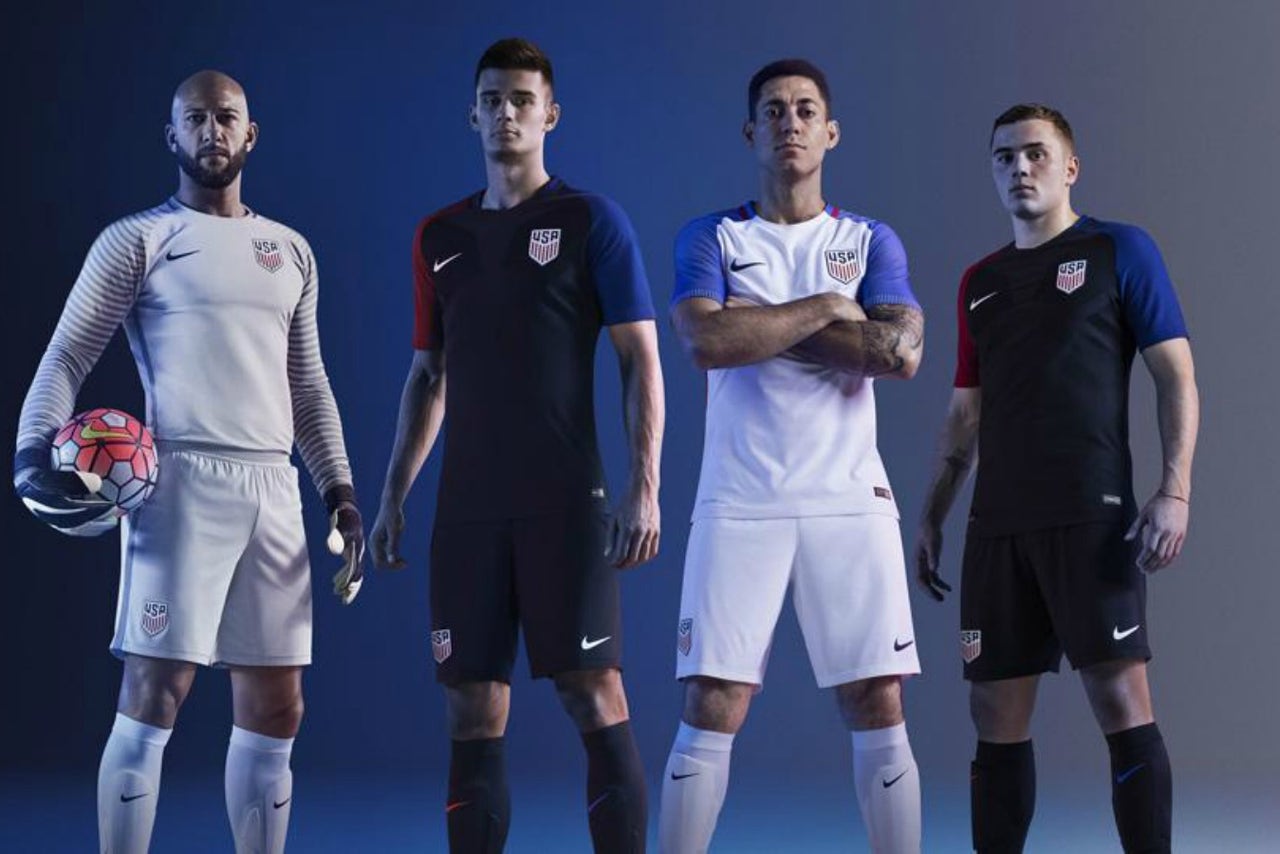 The United States will be the red, white, blue and black for the next two years. Nike and U.S. Soccer released the federation's new kits on Thursday, and while there is a traditional white and blue look for the home uniforms, they'll wear a controversial black jersey on the road. Both come with U.S. Soccer's new crest.
The home kits fit the Nike mold, coming from the same template the company is providing to many of its teams -- including England and France -- with a white body and colored sleeves. In the Americans' case, it's light blue sleeves. Some fans won't be happy to have a kit that looks so much like a bunch of other Nike teams, but that is what the U.S. got.
Odds are, fans will be much more split on the black kit. That the Americans are veering off from the red, white and blue look will rub a lot of people the wrong way and they will hate it on that alone. But black is a cool color and some will like the look from a purely aesthetic perspective. After all, almost every American sports team has a black alternate jersey, or at least sells one to fans, and they sell like gangbusters.
At the very least, U.S. Soccer's kits won't go overlooked. Gone are the all-white, collared kits the Americans wore at the World Cup that looked like plain polo shirts. So are the bomb-pop kits that seemed to grow on fans as time went by. People will have feelings on these kits, even if it's abject hatred.
It's the red, and the white, and the blue, and the black. These are the kits that will take the U.S. through this summer's much-anticipated Copa America Centenario, then the rest of World Cup qualifying, and all the way to the 2018 World Cup in Russia.
The U.S. will wear the new kit for the first time on March 25 when the men take on Guatemala in a World Cup qualifier.
The women will wear the same kits, continuing a recent tradition of having the entire federation wearing the same uniforms. They will pull on the new look for the first time for a friendly against Colombia on April 6.
---
---