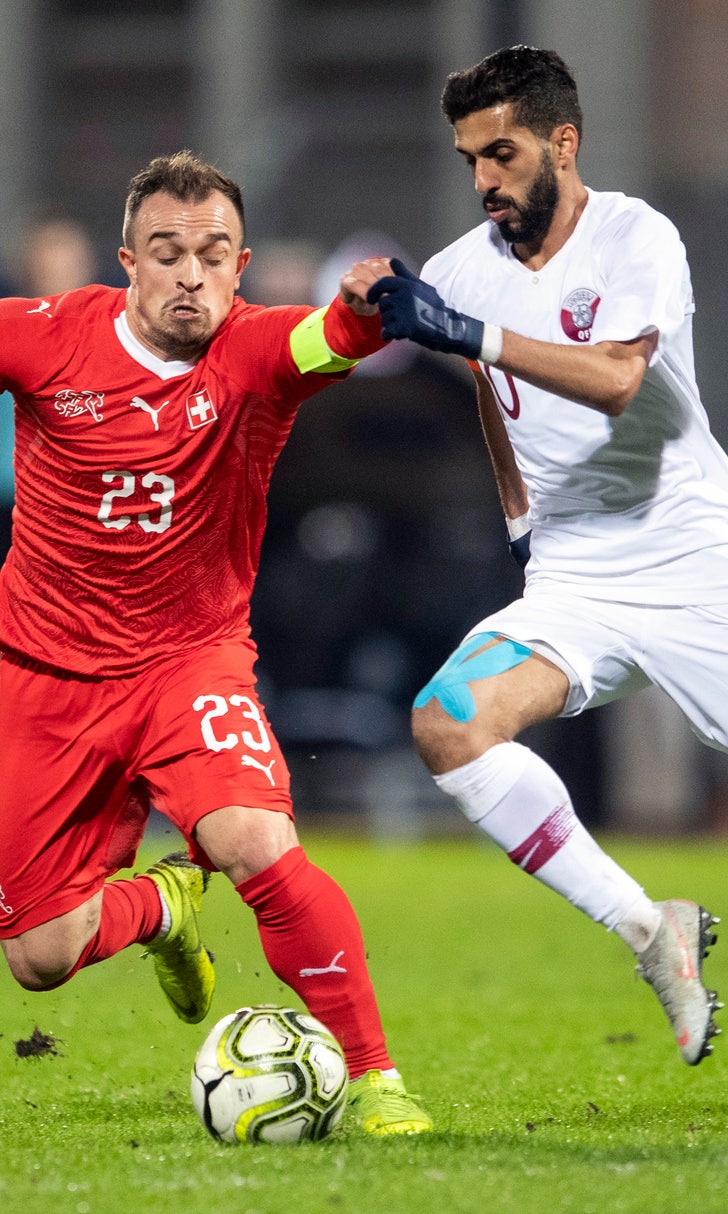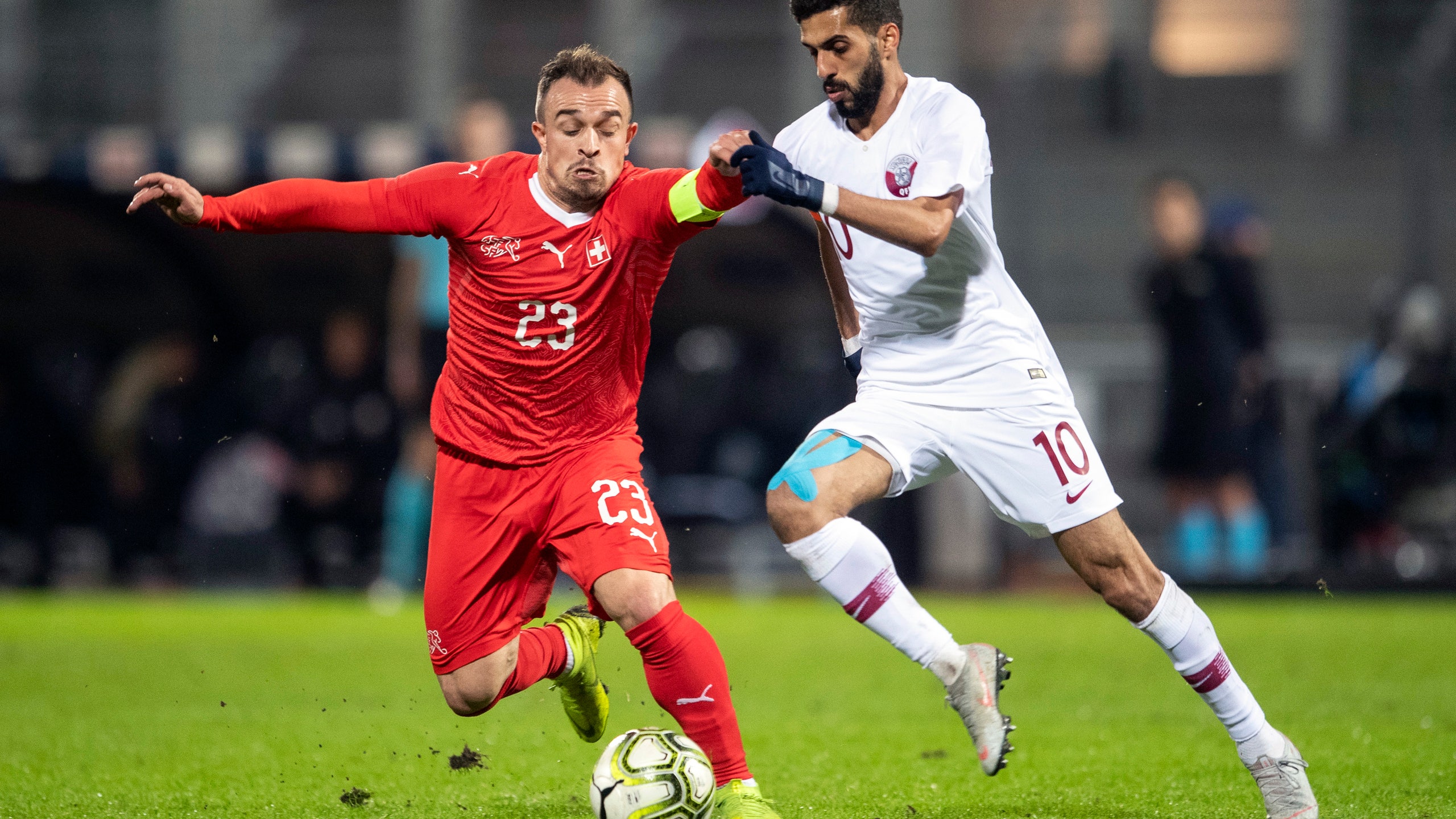 No-win situation for Switzerland ends in loss to Qatar
November 15, 2018
LUGANO, Switzerland (AP) — It was almost a no-win situation to begin with, and Switzerland certainly didn't win in the end.
The Swiss team, which reached the round of 16 at the last two World Cups and at the 2016 European Championship, is ranked eighth in the world. So a friendly game against Qatar, ranked 96th and without any sort of standing in the world of soccer, seemed to be an easy proposition, a chance to pile up lots of goals against an inferior opponent.
Qatar won, 1-0.
"For everyone it's difficult," Switzerland forward Xherdan Shaqiri told The Associated Press after Wednesday's match. "You can only lose in these games."
For Qatar, the victory offered some legitimacy to a country that will compete in its first World Cup when it hosts the tournament in 2022. And for the rest of the world, it was a chance to see what kind of players Qatar has.
Every member of the team that came to Lugano plays in the Qatari league.
"To be honest, we didn't know these players at all," said Shaqiri, who plays for Liverpool. "It was difficult to know because they play, I think, in their country. But, yeah, I was surprised that they play very well together, very fast players."
Switzerland dominated the match as expected, but the hosts failed to convert any of their chances in the southern Swiss city near the Alps.
Switzerland did hit the woodwork twice, while Qatar threatened with a couple of breakaways. On one of them in the 86th minute, Akram Afif scored the game's only goal.
"They were good, organized. I was really surprised that they play very well. They deserved to win," Shaqiri said. "They had a few chances (in the) first half and they scored in the second.
"Maybe they were lucky they didn't concede because we played good in the second half. We created a lot of chances but we didn't score. The pitch was not so good to play so for them it was better. But they deserved to win."
Switzerland had scored six goals in matches against Panama and Iceland this year, and five against Hungary a year ago. All were ranked above the Qataris.
Qatar is coached by Felix Sanchez, who worked as a youth team coach at Barcelona for 10 years. The team defended well on Wednesday and played its way out of any danger rather than punting long balls out from the back.
"We also saw videos that they'd won against Ecuador and Ecuador is a strong team," said Switzerland midfielder Remo Freuler, who plays for Italian club Atalanta. "And moreover, they've won a lot of matches recently.
"We saw that they also have fast players up front and a good defense. I don't think we undervalued them but we didn't get into the match."
The Swiss team will next play Belgium on Sunday in the UEFA Nations League.
---
---