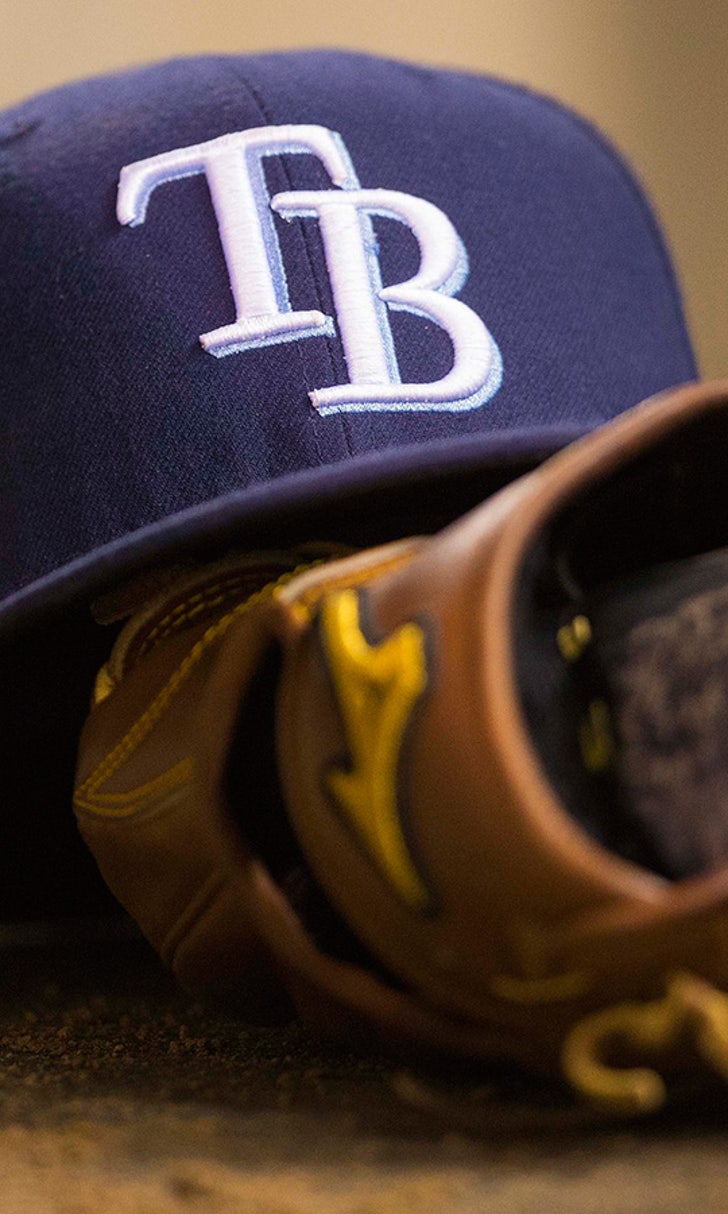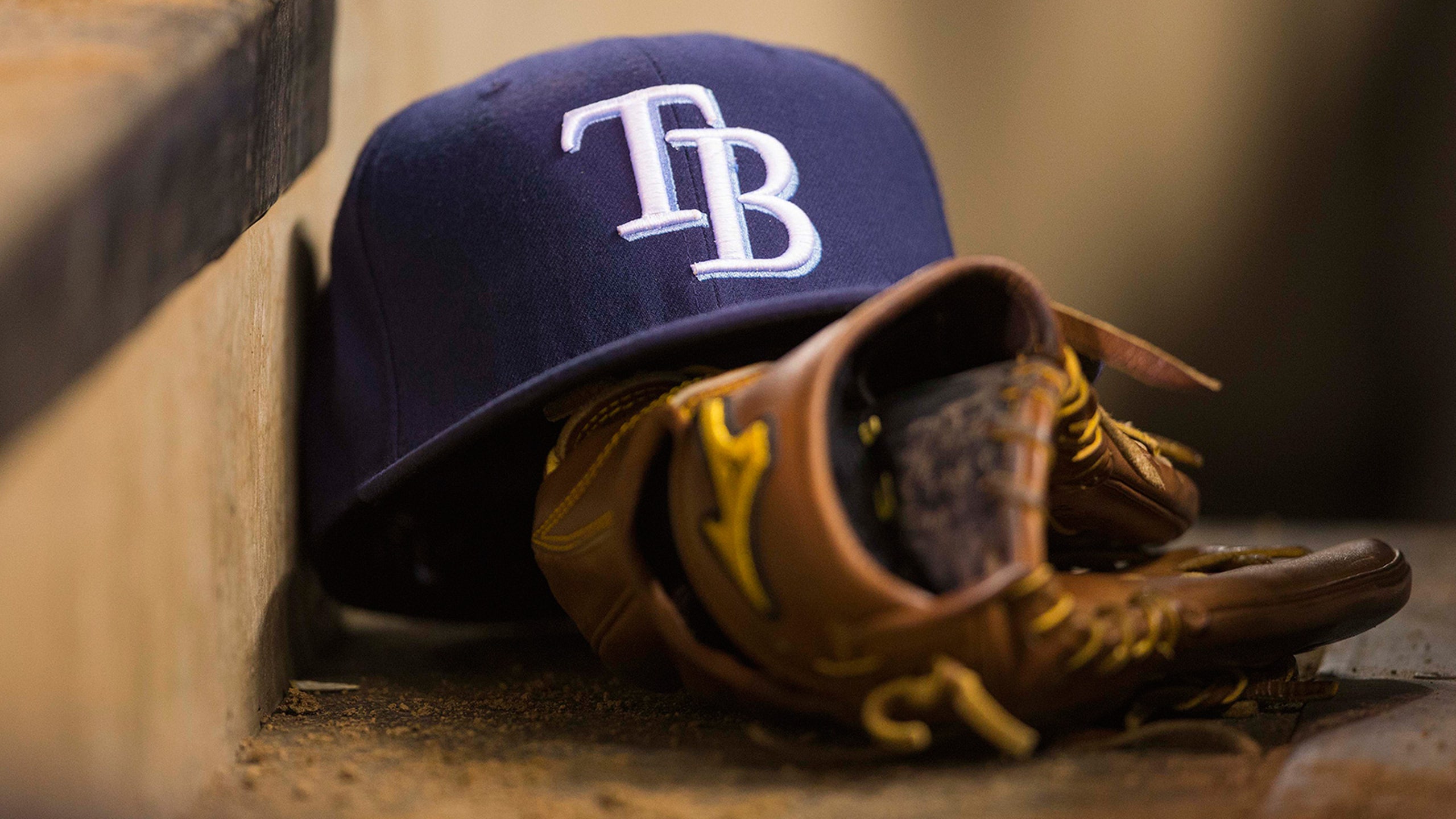 Tampa Bay Rays announce 2017 Spring Training schedule
BY foxsports • November 18, 2016
TAMPA BAY RAYS PRESS RELEASE

ST. PETERSBURG, Fla. -- The Tampa Bay Rays spring training schedule and ticket information were released for 2017, the team's ninth Grapefruit League season at Charlotte Sports Park. The Rays are scheduled to play 18 spring training home games at Charlotte Sports Park, beginning on Saturday, February 25 against the Pittsburgh Pirates. All home games begin at 1:05 p.m., with the exception of the Wednesday, March 8 game against the Colombian National Team, which begins at 6:35 p.m. and will be followed by postgame fireworks. 
The first workout for pitchers and catchers is scheduled for Tuesday, February 14. The first full-squad workout is scheduled for Sunday, February 19. The spring training schedule remains subject to change and fans are encouraged to check raysbaseball.com/spring for updates and to see the full schedule of promotions and giveaways.
Season Tickets: Spring training season tickets provide access to the best available seats at the best available prices for Rays spring training. Spring training season ticket holders also receive other benefits, including the opportunity to purchase parking at 30 percent off, a discount merchandise card good for 15 percent off in the Charlotte Sports Park team store, a Rays spring training season ticket holder T-shirt and hat, and an exclusive event with Rays player(s) and/or coach(es) and staff. Season tickets for the full 18-game home spring training schedule start at $325 and are available by placing a deposit online at raysbaseball.com/spring or by calling 888-FAN-RAYS.
Group and Suite Tickets: Information regarding tickets for suites and groups is available by calling (941) 206-HITS.  Tickets for groups of 15 or more are available at a specially discounted rate of $2 off per ticket for most games.
3-Game Packs: Fans can select any three spring training home games while receiving special savings of $2 off per ticket for most games. Spring training 3-Game Packs will be available for purchase online only at raysbaseball.com/spring beginning at 10 a.m. on Cyber Monday, November 28.
Single Game Tickets: Single game tickets will go on sale on Friday, January 13 at 10 a.m., online only at raysbaseball.com/spring, and at the Charlotte Sports Park box office beginning at 10 a.m. on Saturday, January 14.
| | | | | |
| --- | --- | --- | --- | --- |
| DAY | DATE | OPPONENT | SITE | TIME |
| Fri | February 24 | @Minnesota | Lee County | 7:05 p.m. |
| Sat | February 25 | Pittsburgh | Charlotte County | 1:05 p.m. |
| Sun | February 26 | Boston | Charlotte County | 1:05 p.m. |
| Mon | February 27 | @Philadelphia | Clearwater  | 1:05 p.m. |
| Tue | February 28 | Minnesota | Charlotte County | 1:05 p.m. |
| Wed | March 1 | Philadelphia | Charlotte County | 1:05 p.m. |
| Thu | March 2 | @Boston | Fort Myers | 1:05 p.m. |
| Fri | March 3 | Detroit | Charlotte County | 1:05 p.m. |
| Sat | March 4 | Baltimore | Charlotte County | 1:05 p.m. |
| Sun | March 5 | @Toronto | Dunedin  | 1:07 p.m. |
| Tue | March 7 | @New York-AL | Tampa | 1:05 p.m. |
| Wed | March 8 | Colombia | Charlotte County | 6:35 p.m. |
| Thu | March 9 | Pittsburgh | Charlotte County | 1:05 p.m. |
| Fri | March 10 | @Pittsburgh | Bradenton  | 1:05 p.m. |
| Sat | March 11 | @Boston | Fort Myers | 1:05 p.m. |
| Sun | March 12 | Toronto | Charlotte County | 1:05 p.m. |
| Mon | March 13 | @Minnesota | Lee County | 1:05 p.m. |
| Tue | March 14 | New York-AL | Charlotte County | 1:05 p.m. |
|   |   | @Baltimore | Sarasota  | 1:05 p.m. |
| Wed | March 15 | Boston | Charlotte County | 1:05 p.m. |
| Fri | March 17 | Minnesota | Charlotte County | 1:05 p.m. |
| Sat | March 18 | @Toronto | Dunedin  | 1:07 p.m. |
| Sun | March 19 | Philadelphia | Charlotte County | 1:05 p.m. |
| Mon | March 20 | Pittsburgh | Charlotte County | 1:05 p.m. |
| Tue | March 21 | @Pittsburgh | Bradenton  | 1:05 p.m. |
| Wed | March 22 | @Baltimore | Sarasota  | 6:05 p.m. |
| Thu | March 23 | New York-AL | Charlotte County | 1:05 p.m. |
| Fri | March 24 | @Pittsburgh | Bradenton  | 1:05 p.m. |
| Sat | March 25 | Boston | Charlotte County | 1:05 p.m. |
| Sun | March 26 | @New York-AL | Tampa | 1:05 p.m. |
| Tue | March 28 | @Minnesota | Lee County | 1:05 p.m. |
| Wed | March 29 | Baltimore | Charlotte County | 1:05 p.m. |
| Thu | March 30 | Minnesota | Charlotte County | 1:05 p.m. |
| Fri | March 31 | @Philadelphia | Clearwater  | 1:05 p.m. |
---
---