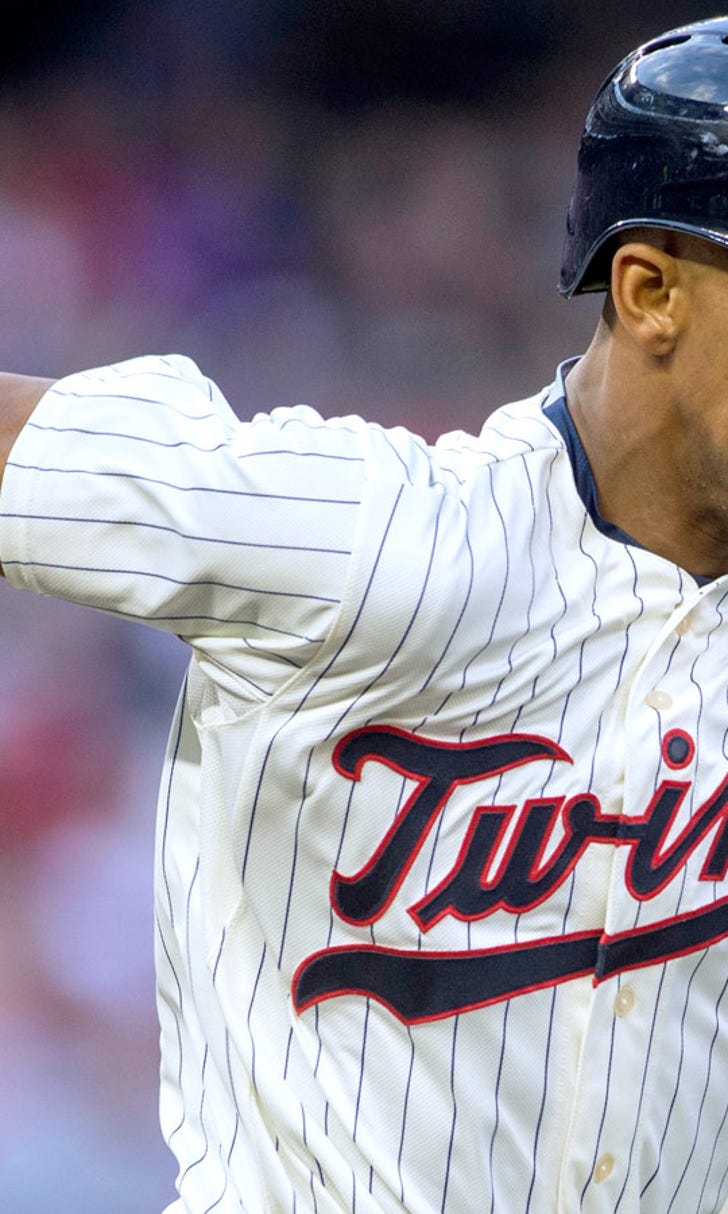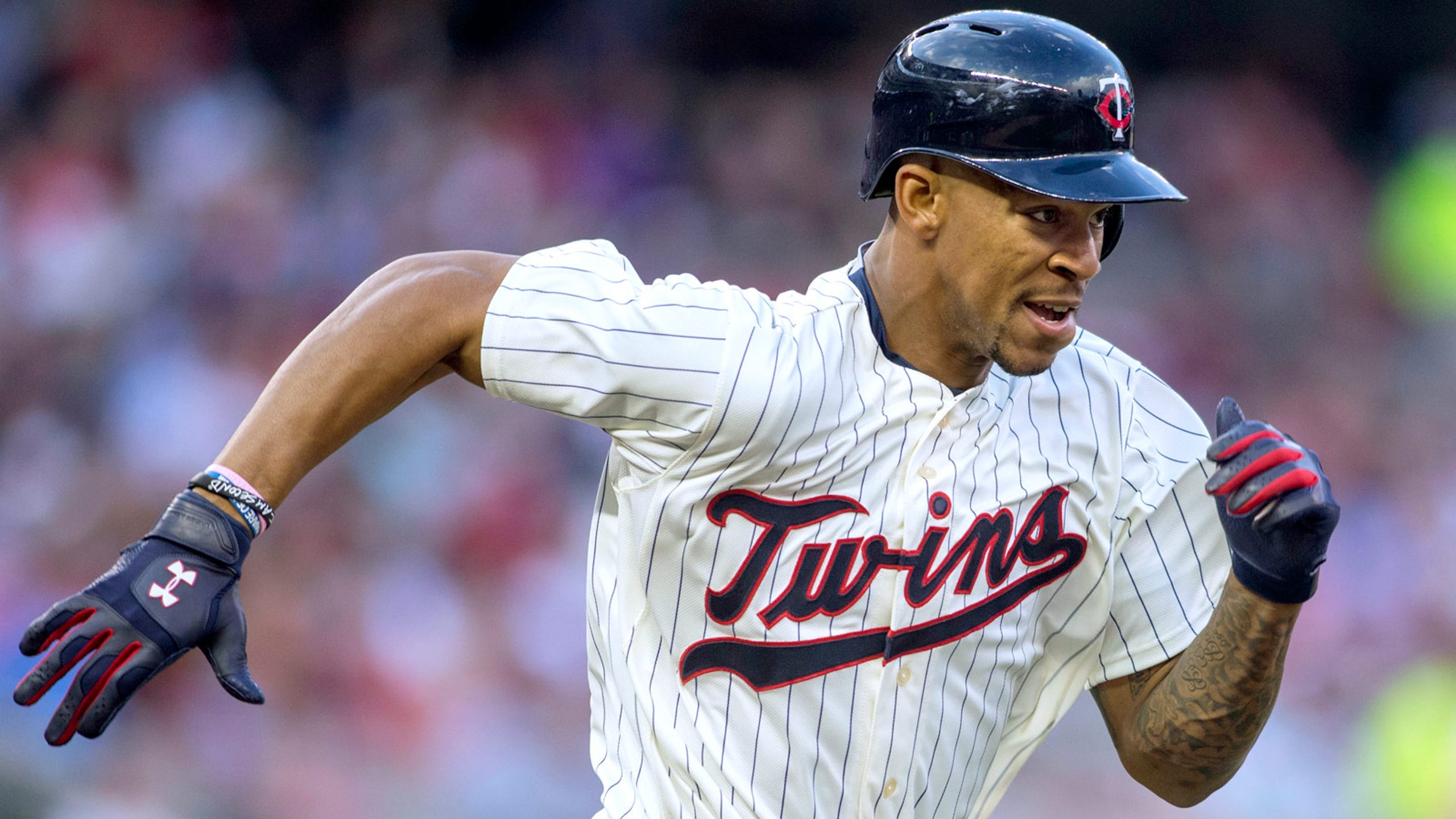 RotoWire: 2016 Fantasy Baseball Prospects to watch rankings and tiers
BY foxsports • January 12, 2016
The top-200 prospect rankings are for dynasty leagues. This resource is for owners who play in single-season leagues, or in keeper leagues where prospects are rarely kept. The following tiers serve as a way to rank 100 prospects based strictly on their fantasy potential for the 2016 season. The rankings are not perfect, as there are certain players who I would take over a player or two in the tier(s) above them, but the tiered system is a nice way to get a feel for what kind of prospect you are investing in.
Hitters For Standard Mixed Leagues
These are near finished products with high ceilings and high floors to match. Each player should spend at least 75 percent of the season in the majors.
1. Corey Seager, SS, Dodgers
2. Byron Buxton, OF, Twins
3. A.J. Reed, 1B, Astros
4. Nomar Mazara, OF, Rangers
5. Trea Turner, SS, Nationals
6. Max Kepler, OF/DH, Twins
Starting Pitchers For Standard Mixed Leagues
Matz gets lumped in here, but he should be the third prospect drafted behind Seager and Buxton. Giolito is the least likely to make 20 big league starts, but he has SP1 upside.
7. Steven Matz, LHP, Mets
8. Jose Berrios, RHP, Twins
9. Tyler Glasnow, RHP, Pirates
10. Lucas Giolito, RHP, Nationals
11. Blake Snell, LHP, Rays
12. Jorge Lopez, RHP, Brewers
High-Upside Hitters To Stash in Standard Mixed Leagues
All of these hitters could start the year at Triple-A, but they all have the talent to earn a promotion to the big leagues in short order.
13. Trevor Story, SS, Rockies
14. Joey Gallo, 3B/OF, Rangers
15. Josh Bell, 1B, Pirates
16. Tim Anderson, SS, White Sox
17. Lewis Brinson, OF, Rangers
Hitters For Deeper Leagues, Part I
A couple of these hitters could emerge as solid options in shallow leagues, but playing time and upside questions abound.
18. Hector Olivera, OF/3B, Braves
19. Byung-ho Park, 1B/DH, Twins
20. Trayce Thompson, OF, Dodgers
21. Jose Peraza, 2B/SS, Reds
22. Brandon Drury, 2B/3B, Diamondbacks
Starting Pitchers To Stash In Deeper Leagues
Montas, De Leon, Urias, and Manaea are the upside plays. Cooney and Blair should make 15-20 starts each, and are solid mid-rotation types.
23. Frankie Montas, RHP, Dodgers
24. Tim Cooney, LHP, Cardinals
25. Jose De Leon, RHP, Dodgers
26. Julio Urias, LHP, Dodgers
27. Sean Manaea, LHP, A's
28. Aaron Blair, RHP, Braves
Low-Upside Starting Pitchers For Deeper Leagues, Part I
Gray is an excellent streaming option in his road starts, but Coors Field limits his overall upside. The rest are back-end types who could find their way to 20-plus starts.
29. Jon Gray, RHP, Rockies
30. Colin Rea, RHP, Padres
31. A.J. Cole, RHP, Nationals
32. Sean Nolin, LHP, A's
33. Zach Davies, RHP, Brewers
34. Brian Johnson, LHP, Red Sox
35. Marco Gonzales, LHP, Cardinals
36. Tyrell Jenkins, RHP, Braves
Hitters For Deeper Leagues, Part II
Moran and Difo are the least flawed of this bunch, but their roles with the big league club in 2016 is also the most murky.
37. Peter O'Brien, OF, Diamondbacks
38. Alen Hanson, 2B, Pirates
39. Micah Johnson, 2B, Dodgers
40. Colin Moran, 3B, Astros
41. Travis Jankowski, OF, Padres
42. Wilmer Difo, 2B/SS, Nationals
43. Richie Shaffer, 3B/DH, Rays
44. Rymer Liriano, OF, Padres
45. Garin Cecchini, 3B, Brewers
Starting Pitchers For Watch Lists
These pitchers all have experience at Double-A or higher, and all have the realistic potential to be No. 3 starters with the projection for more. Their debut dates are difficult to gauge.
46. Michael Fulmer, RHP, Tigers
47. Cody Reed, LHP, Reds
48. Braden Shipley, RHP, Diamondbacks
49. Josh Hader, LHP, Brewers
50. Edwin Diaz, RHP, Mariners
51. Jake Thompson, RHP, Phillies
52. Francis Martes, RHP, Astros
53. Jacob Faria, RHP, Rays
Hitters For Watch Lists
All of these hitters could debut this year, but initial struggles are likely in most cases. Judge may be surprisingly low on these rankings, but he has no obvious avenue to playing time in 2016, and contact issues persist.
54. Bradley Zimmer, OF, Indians
55. Hunter Renfroe, OF, Padres
56. J.P. Crawford, SS, Phillies
57. Nick Williams, OF, Phillies
58. Mallex Smith, OF, Braves
59. Aaron Judge, OF, Yankees
60. Renato Nunez, 3B, A's
61. Chad Pinder, SS, A's
62. Matt Olson, 1B, A's
63. Rio Ruiz, 3B, Braves
The Catchers
Murphy, Sanchez, and Barnes are big league ready, but are not assured of regular at-bats. Contreras and Knapp will arrive shortly, but they also come with playing time concerns.
64. Tom Murphy, C, Rockies
65. Willson Contreras, C, Cubs
66. Gary Sanchez, C/DH, Yankees
67. Austin Barnes, C, Dodgers
68. Andrew Knapp, C, Phillies
High-Volatility Pitchers For Watch Lists
These pitchers either struggle with command, struggle to stay healthy, or, in Hoffman's case, are on track to call Coors Field home.
69. Archie Bradley, RHP, Diamondbacks
70. Robert Stephenson, RHP, Reds
71. Miguel Almonte, RHP, Royals
72. Dylan Bundy, RHP, Orioles
73. Kyle Zimmer, RHP, Royals
74. Jameson Taillon, RHP, Pirates
75. Jeff Hoffman, RHP, Rockies
76. Sean Newcomb, LHP, Braves
77. Mark Appel, RHP, Phillies
78. Pierce Johnson, RHP, Cubs
79. Alex Meyer, RHP, Twins
The Longshots
Last year Carlos Correa and Kyle Schwarber would have checked in here, so make sure to keep tabs on how these players are performing, and take note of promotions to the upper levels. Arcia, Phillips, and Winker get dinged because their teams won't be competitive, so service time issues could hold them down longer than their talent dictates.
80. Orlando Arcia, SS, Brewers
81. Brett Phillips, OF, Brewers
82. Jesse Winker, OF, Reds
83. Franklin Barreto, SS, A's
84. Manuel Margot, OF, Padres
85. Andrew Benintendi, OF, Red Sox
86. David Dahl, OF, Rockies
87. Trey Mancini, 1B, Orioles
88. Dansby Swanson, SS, Braves
89. Roman Quinn, OF, Phillies
90. Daniel Robertson, SS, Rays
91. Raul Mondesi, SS, Royals
92. Gavin Cecchini, SS, Mets
93. Billy McKinney, OF, Cubs
94. Dan Vogelbach, 1B/DH, Cubs
95. Alex Bregman, SS, Astros
Low-Upside Starting Pitchers For Deeper Leagues, Part II
Feliz is not necessarily a low-upside pitcher, but he might be a reliever in the end. The other four are replacement-level options.
96. Michael Feliz, RHP, Astros
97. Casey Kelly, RHP, Braves
98. Adalberto Mejia, LHP, Giants
99. Manny Banuelos, LHP, Braves
100. Zach Lee, RHP, Dodgers
Anderson is Assistant Baseball Editor and Lead Prospect Analyst for RotoWire.
Follow @RealJRAnderson on Twitter.
Get a FREE RotoWire 10-day trial (no credit card required) at RotoWire.com
---
---