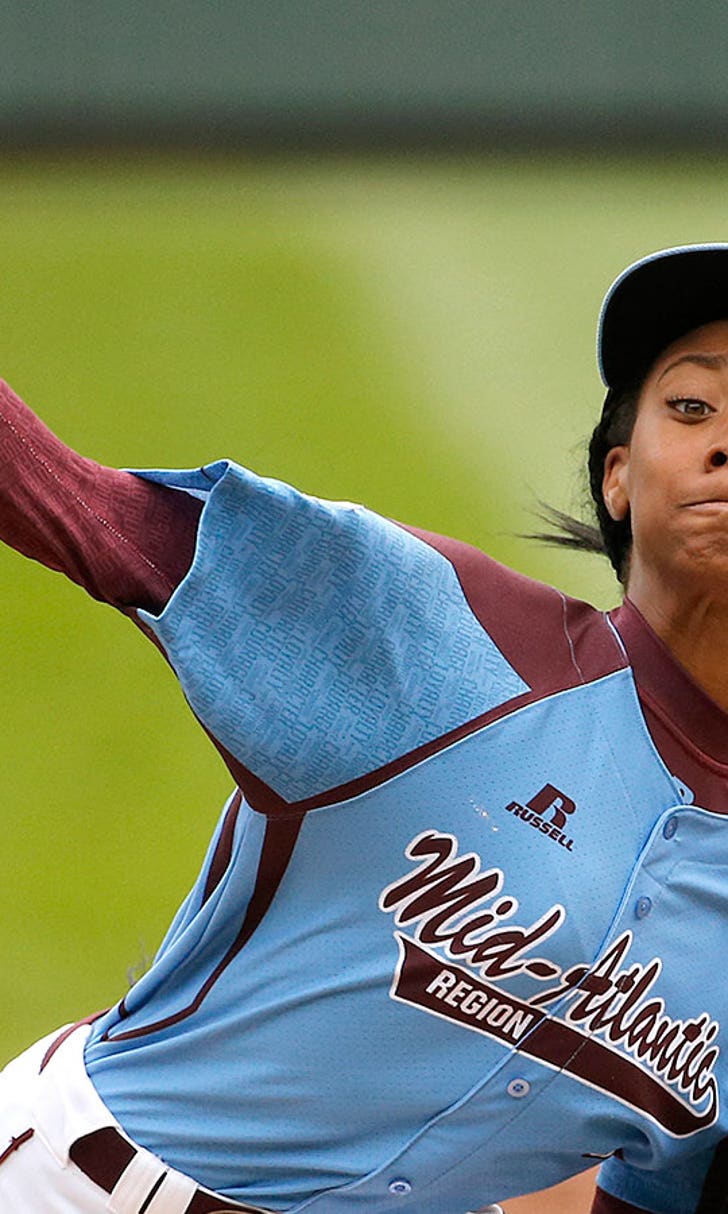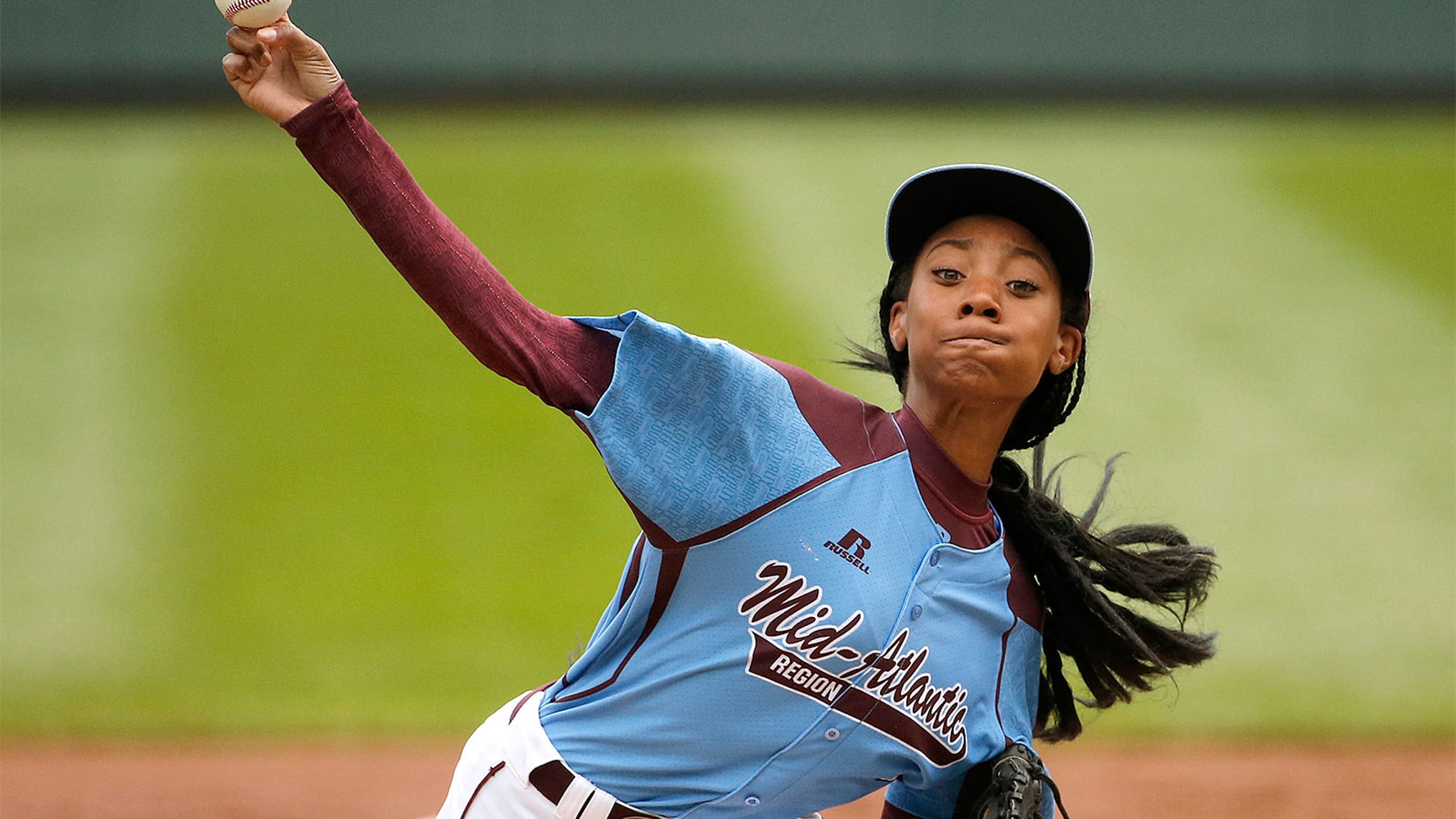 Pitcher Mo'Ne Davis becomes first girl to win a game in LLWS
BY foxsports • August 15, 2014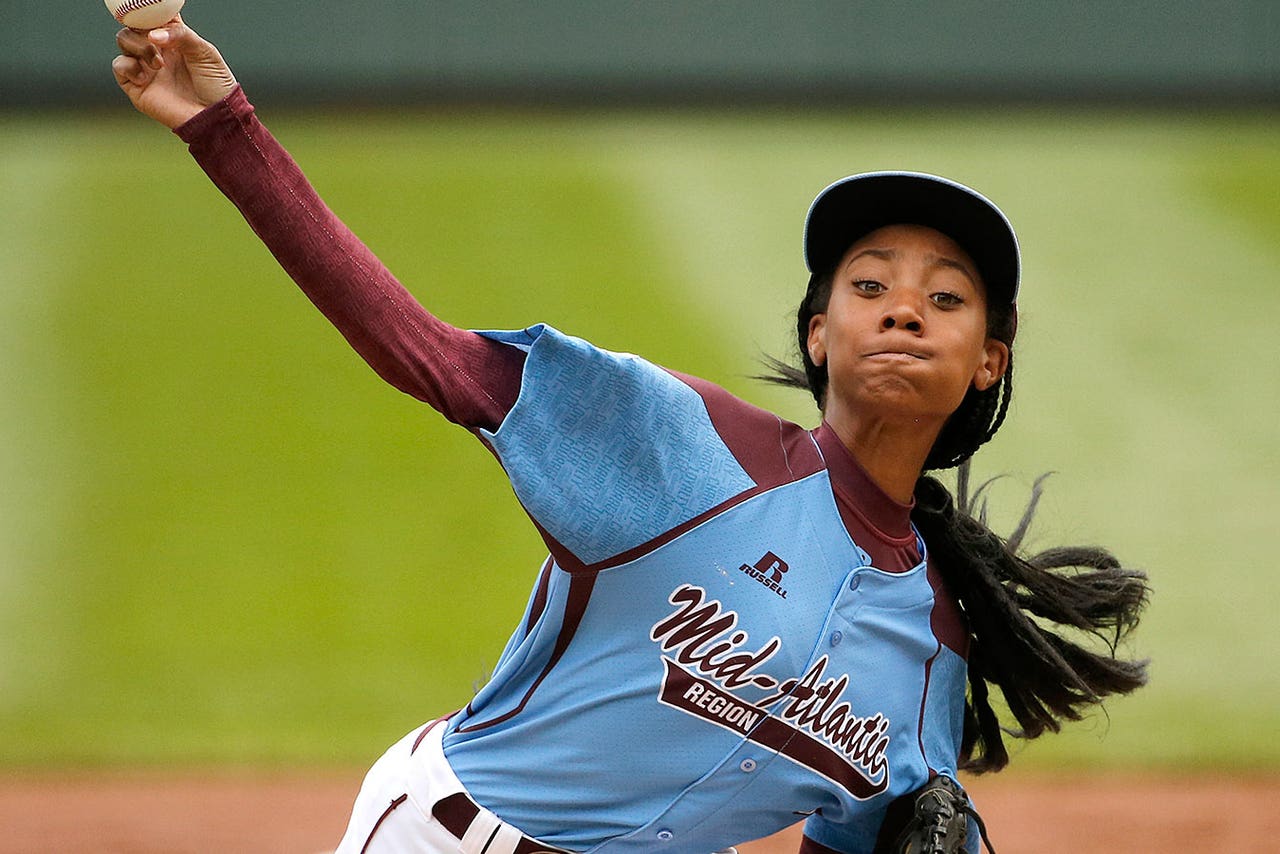 Pitcher Mo'Ne Davis, one of two girls at the Little League World Series, threw a two-hitter to help Philadelphia beat Nashville 4-0 on Friday in the opener for both teams.
The first girl to appear for a US team in South Williamsport since 2004, Davis received rousing cheers during pregame introductions, every time she stepped to the plate and after she struck out the final batter.
"It's very unreal. I never thought at the age of 13 I would be a role model," Davis told ESPN. "Hopefully more girls play Little League."
Davis finished with eight strikeouts and no walks. She retired the first six batters and needed only 70 pitches to complete the victory in becoming the first girl to win a game at the LLWS. She was hitless in three at-bats.
Philadelphia shortstop Jared Sprague-Lott hit a three-run home run in the first inning, and outfielder Carter Davis had an RBI sacrifice fly in the sixth.
Davis struck out the side to complete the shutout and stay close to her pitch count limit of 65, so she could pitch again in three days.
"I knew I only had eight pitches left," Davis said after entering the sixth having thrown 57 pitches. "So I had to squeeze those eight pitches in."
Meanwhile Davis, who says she wants to play college basketball at Connecticut and then in the WNBA, is making some pretty famous fans.
---
---