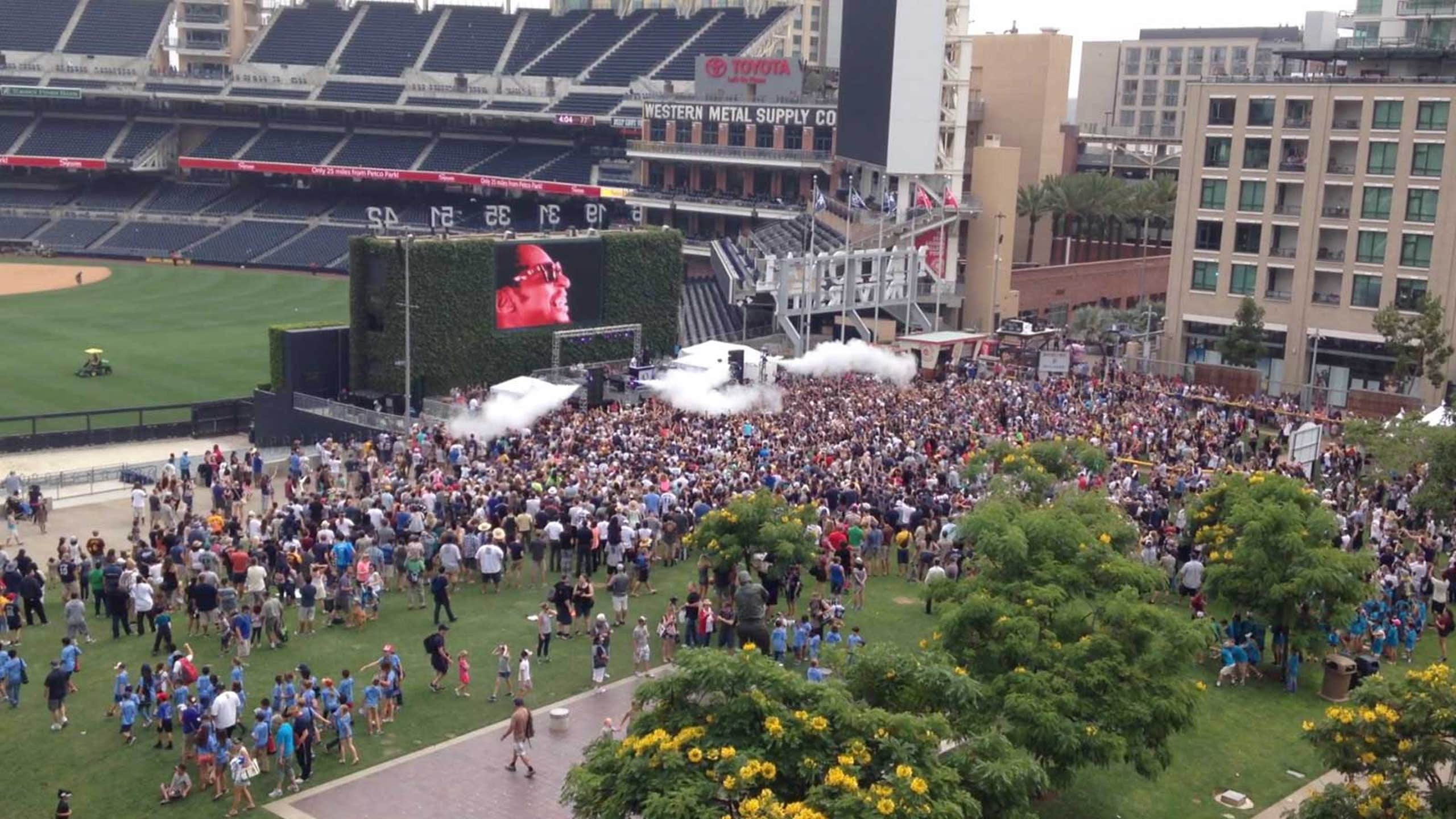 Padres announced 2016 promotional schedule
BY foxsports • February 1, 2016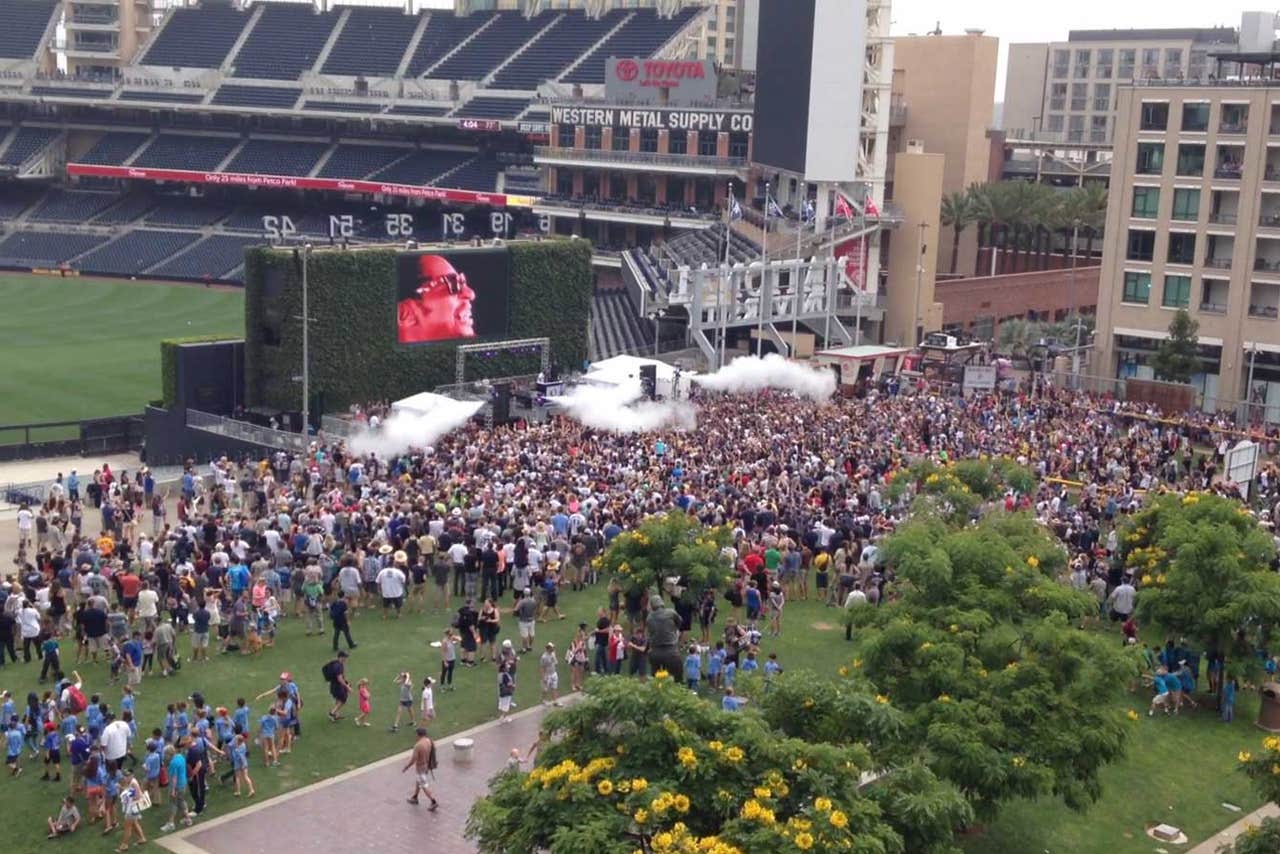 SAN DIEGO -- The San Diego Padres today announced the club's full 2016 promotional schedule, including the return of Way Back Wednesdays and Friday night Party in the Park presented by Southwest Airlines. I' addition, this season will feature an expanded lineup of theme games with wide-ranging appeal.
Every Tuesday home game will once again be Taco Tuesday presented by Cholula Hot Sauce, featuring $1 street tacos sold at various concessions locations throughout the ballpark.
Returning in 2016, Way Back Wednesdays will continue to celebrate Padres history with a complete throwback experience at Petco Park.  On five Wednesday summer day games (June 8, June 15, June 29, August 3 and August 24), Padres players will wear home white, blue and orange pinstripe uniforms worn by the Padres from 1991 to 2001. In-game music, graphics and other entertainment features will add to the Way Back Wednesday theme on these days.
College Night is back for ten nights in 2016, featuring DJ entertainment and special ticket pricing for college students with a valid student ID.
Petco Park will once again be the place to be on Friday nights in San Diego, with the return of pregame theme parties at Park at the Park every week. Friday night Parties in the Park presented by Southwest Airlines include four BeerFest events (April 22, June 17, July 15 and September 9), two CocktailFest events (May 20 and August 5), WineFest (May 6), and Fiesta in the Park presented by Verizon (September 23).  The events will feature food and drink specials starting at 5:30 p.m. Entry to the Friday parties is included with a paid ticket to that night's game.
As was announced last month, Baseball Night in San Diego returns to Petco Park in 2016, with every Saturday home game offering a giveaway or event for all fans in attendance. In addition, three Friday games (June 17, July 1 and August 5) and two Sunday games (April 24 and May 22) also will feature a giveaway or event. The full schedule can be found at www.padres.com/BNISD. 
Based on popularity and demand from last season, the schedule of theme games is expanding in 2016. There's something for everyone, including Star Wars® Day, Game of Thrones Day, Ghostbusters Day, Pride Night, Superhero Day, Zombie Day, Faith & Family Night, Sunday Funday, and local university days. In addition, various Heritage Nights will honor different cultures throughout the year. Theme game packages include a ticket to the game and an exclusive giveaway item. Fans will have access to a theme game pre-sale beginning this Wednesday, February 3, at www.padres.com/themegames.
Once again in 2016, the Padres will honor those who serve throughout the season, with First Responders salutes on six Fridays, as well as Military Appreciation Day every Sunday. Additional details on specific salutes will be released at a later date. Sundays will continue to have a family focus, as well, with the return of KidsFest at the Park and Compadres Kids Sunday Signings.
The full promotions and events calendar for 2016 is now available at www.padres.com/promotions. Please note: the 2016 promotional schedule is subject to change. Single-game tickets for all home games will go on sale to the general public Thursday, February 11 at 10:00 a.m. at www.padres.com.
Get your choice of games before tickets go on sale to the general public through the Premium Double Buy pre-sale at www.padres.com/doublebuy. Choose from a selection of games to create your own customized Double Buy package, inclusive of one Premium and one Standard game. Also, access Saturday games through the Baseball Night in San Diego pre-sale at www.padres.com/BNISD. This is the first chance to access tickets to the most in-demand games, including Opening Day, the Yankees series and more
---
---