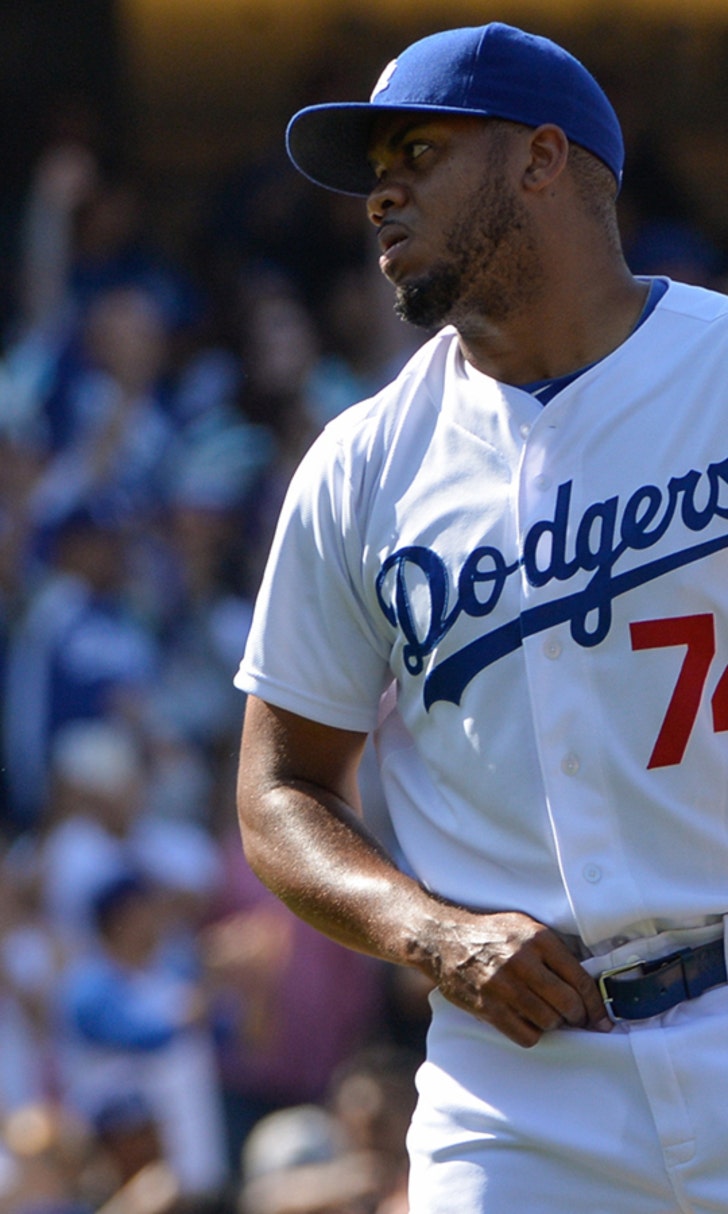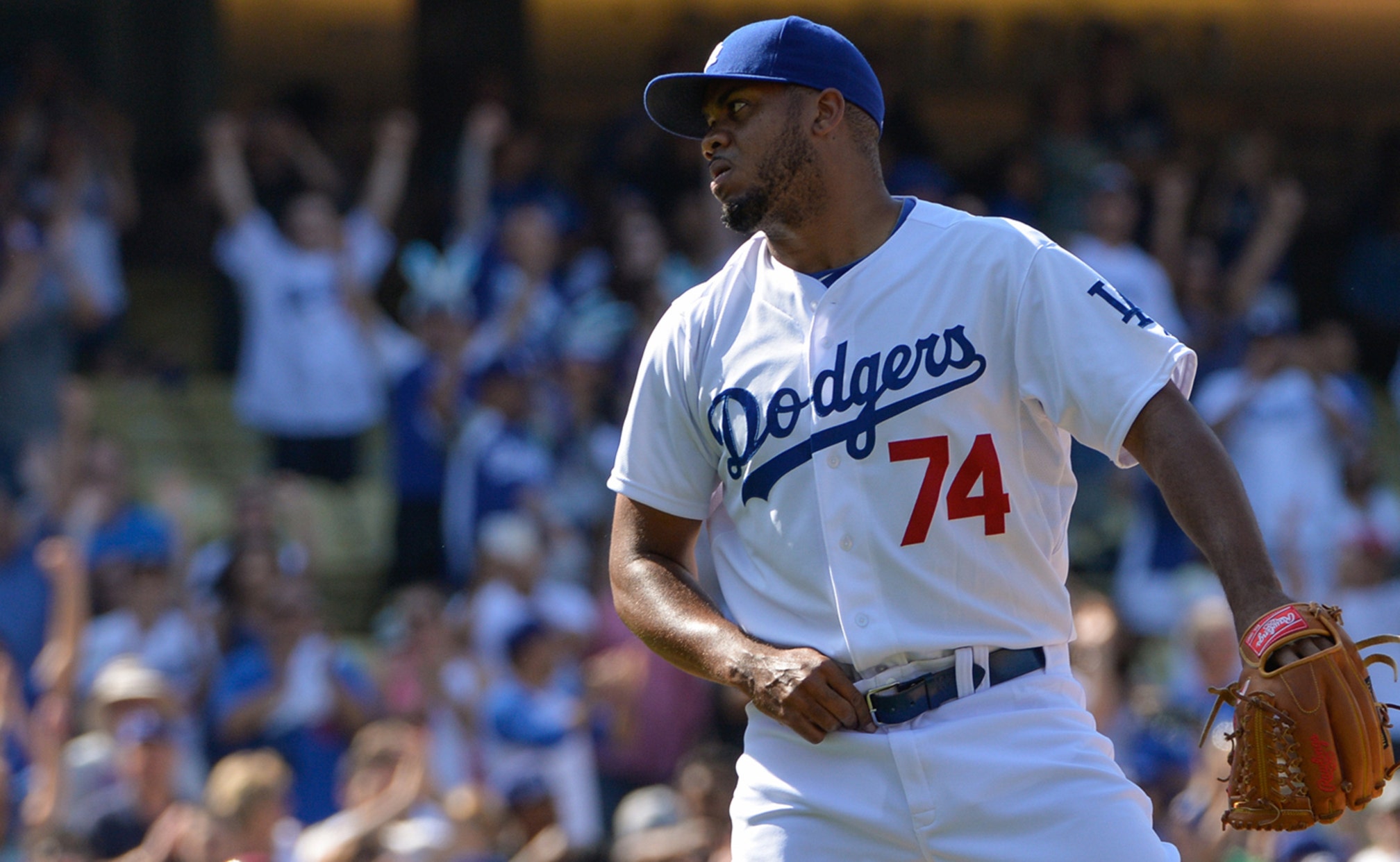 MLB Quick Hits: Dodgers' Jansen just about ready
BY John Halpin • May 11, 2015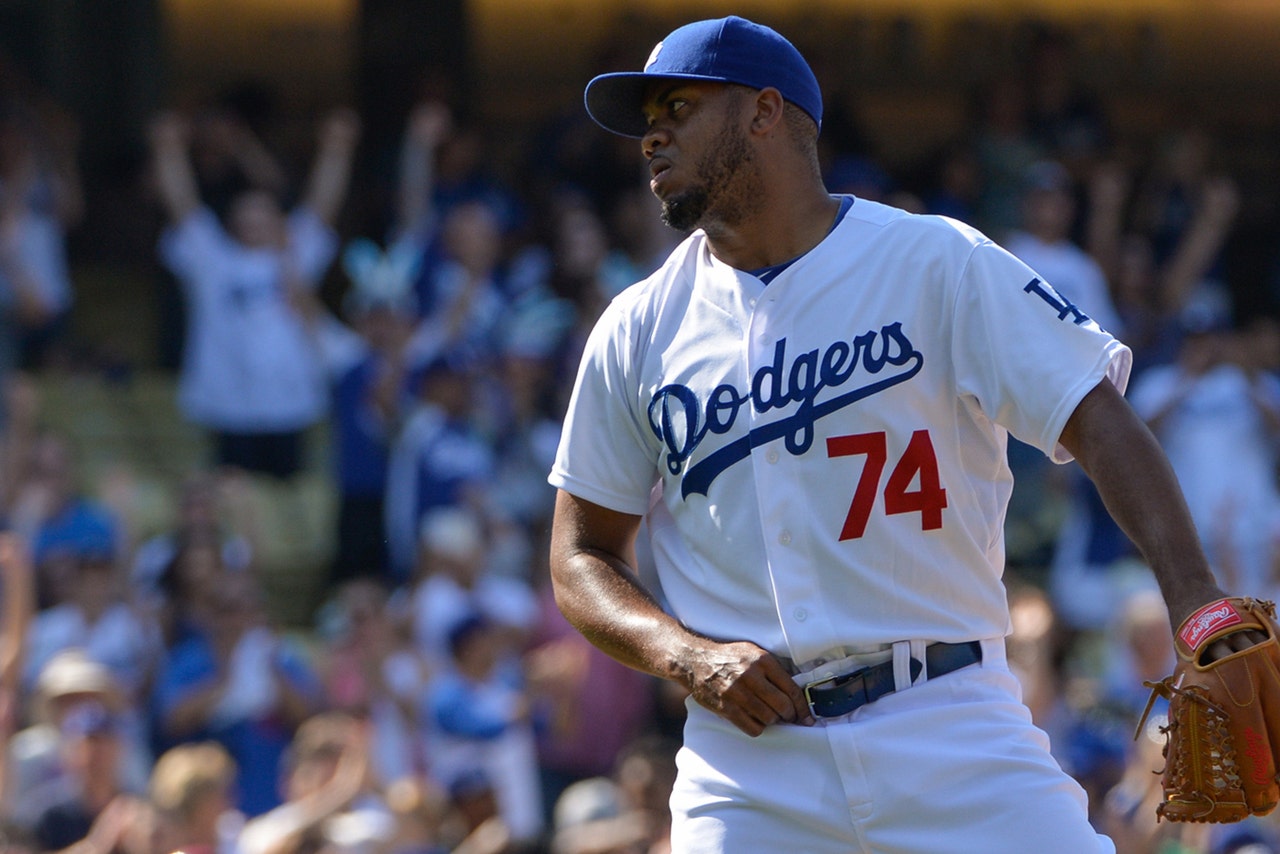 Dodgers closer Kenley Jansen, who has been on the DL all season due to a broken foot, pitched back-to-back rehab games on Saturday and Sunday. According to the Los Angeles Daily News, Jansen had said he planned to make six rehab appearances, and the weekend games were his fourth and fifth. However, Dodgers manager Don Mattingly said Sunday that he's "not sure that (Jansen) is finished with what we want him to do." The bet here is that Mattingly is blowing smoke, and Jansen will be activated sometime over the next few days.
In other news ...
Dodgers OF Yasiel Puig (hamstring) had a setback in his rehab, which D.J. Foster covered in his Sunday blog post. 
I don't know what has gotten into Wandy Rodriguez, but I generally don't trust pitchers whose fastballs top out at 47 mph. Seriously, any successful starter is worth a free-agent pickup if a big investment isn't required - especially if he's whiffing nearly a batter per inning - but Rodriguez doesn't have the stuff to keep this up.
Tigers ace David Price (hamstring) will have his next start pushed to Saturday.
Astros OF George Springer (concussion) is set to increase his activity, but it's not clear if he'll be activated on Wednesday when eligible.
The Marlins don't yet seem ready to make a closer change despite another blown save by Steve Cishek. 
The Red Sox will go with a Shane Victoino/Jackie Bradley Jr. right-field platoon for the time being. Rusney Castillo has a .636 OPS at Triple A, so he's not threatening to crash the party just yet.
We'll know today if Rays SP Drew Smyly needs season-ending shoulder surgery. If he does, the smart move would be to have Chris Archer and Jake Odorizzi pitch all the Rays' games.
The Cardinals hope to get 3B Matt Carpenter (fatigue) back in the lineup on Tuesday.
Mets SP Noah Syndergaard, who makes his big-league debut at Wrigley Field on Tuesday, is owned in 36.6 percent of FOXSports.com leagues. Syndergaard might be ready to contribute after posting a 1.82 ERA with 34 Ks against eight walks in 29 2/3 Triple-A innings. He's rosterable, and recommended, in all formats.
Braves closer Jason Grilli missed the weekend due to back spasms, and is still day to day.
Psssst ... Diamondbacks 2B Aaron Hill has three homers in his last eight games, and is owned in just 2.7 percent of FOXSports.com leagues.
Streaming starter update: We got a decent outing from Jimmy Nelson on Friday, a dud from Travis Wood on Saturday, and nothing from the DL'd Dillon Gee on Sunday. Today's pickings are slim, but let's go with Tampa's Alex Colome (16.6 percent owned) against the Yankees. Colome has whiffed 10 batters without a walk in 10 innings over two starts.
DFS advice (salaries from DraftKings): The Cubs whiff at a prodigious rate against RHP, and the Phillies basically can't hit them at all. That's the basis for a reasonably-priced SP tandem of Gerrit Cole ($8,900) and Jacob deGrom ($8,100). However, I wouldn't argue with Zack Greinke ($10,200) over deGrom if you want to spend a bit more money ... Evan Longoria ($4,200) is 24-for-58 (.414 BA) with six home runs against CC Sabathia ... Josh Reddick ($3,700) hits RHP well, while Rick Porcello has trouble with lefties and hasn't been keeping the ball on the ground so far this season. Advantage, Reddick ... Pirates 2B Neil Walker ($4,400) is a much better hitter vs. RHP, and he faces the extremely mediocre Jerome Williams tonight ... Dodgers 1B Adrian Gonzalez ($4,900) might be expensive, but he seems like a great play against Miami's Tom Koehler.
See you back here tomorrow morning.
---
---