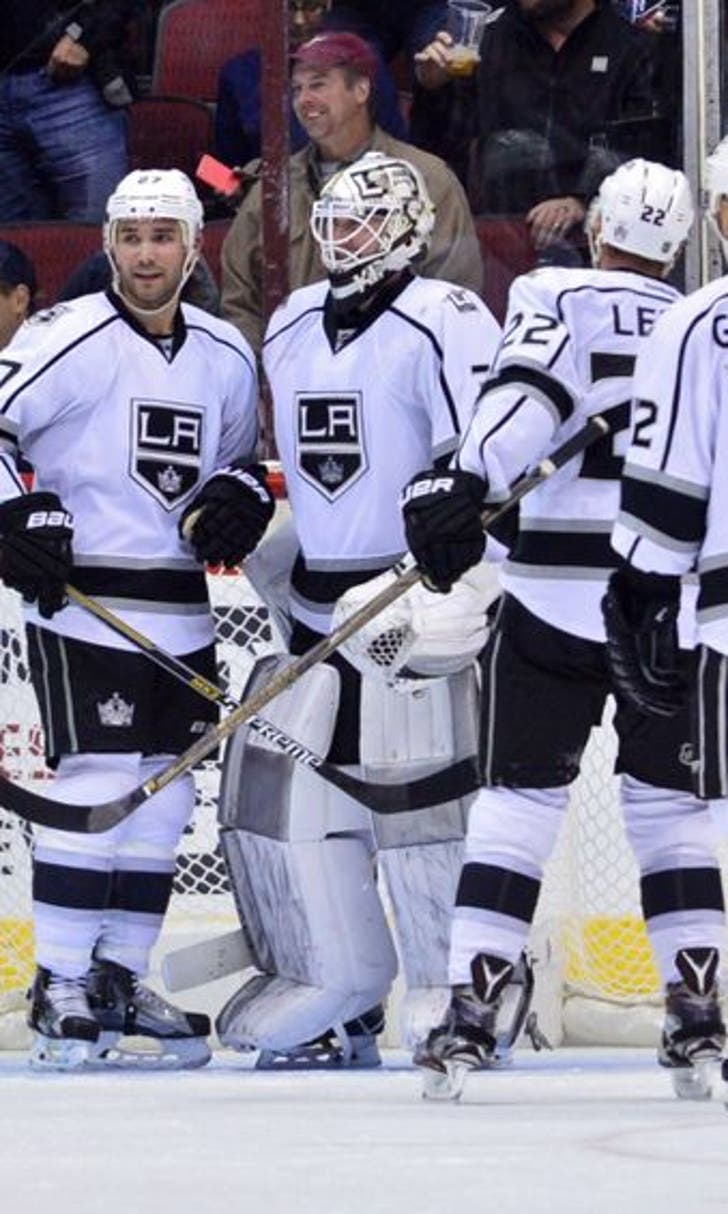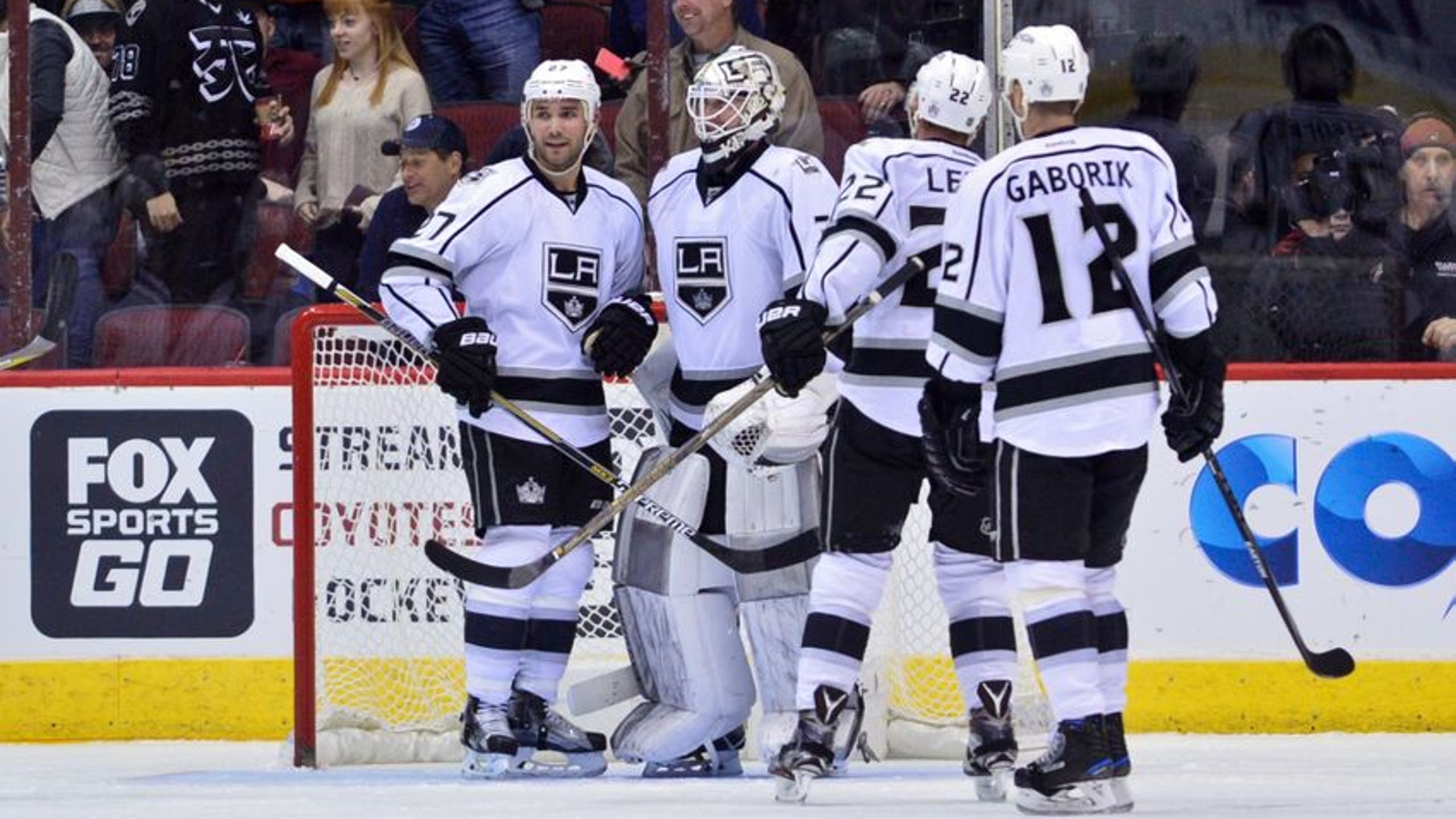 Jeff Zatkoff, LA Kings fly over Red Wings with ease
BY Fansided and Corbin Warnock/FanSided via LA Sports Hub • December 16, 2016
Jeff Zatkoff and LA Kings fly though the Detroit Red Wings with ease.
Jeff Zatkoff started in place of Peter Budaj and Jonathan Quick.
Zatkoff having a difficult game is what you would think as a fan.
The opposite of a difficult games what Zatkoff performed in.
He may have played one of the easiest games of his career tonight.
Then again, you could say maybe one of his most boring or unproductive games as he didn't get much action or attention his way.
Just like all teams he and his defense did break, only once allowing one goal just in the first period.
They bent as far as they could without breaking before finally breaking. Jeff Zatkoff and his defense had plenty of help from their offensive counterparts.
Also, the offense did exactly what they needed to do. They kept the puck in their opponents territory and scored quite a few goals — four to be exact.
Jeff Zatkoff and the LA Kings defense were bored tonight. Bored is the best word to describe how they were feeling during the game. They didn't receive much attention during the game.
Detroit only had 18 shots on goal and Zatkoff saved 17 out of those 18 shots.
He probably allowed one goal because he wasn't paying attention the whole game.
If the defense was bored then that means the offense was having fun.
They had 31 shots on goal almost double the amount of the Red Wings. They couldn't convert on their 3 power play attempts.
One way you know as a fan that the offense is having fun is when a player scored multiple goals.
Tyler Toffoli scored 2 goals each in the 3rd period just shy of a hat trick.
His 2 goals were the dagger that silenced the Red Wings ending the game.
Tyler Toffoli and the offense kept the puck moving in the Red Wings territory scoring a handful of goals. Them doing this allowed Jeff Zatkoff and his defense to have a comfortable game.
The LA Kings doing all this on the road made it all fun.
More from LA Sports Hub
This article originally appeared on
---
---