National Hockey League
National Hockey League
Former hockey stars auctioning off gear
Published
Apr. 1, 2011 1:00 a.m. ET

Stained clothing, chipped vulcanized rubber and even false teeth.
Whatever the item, if it comes from the personal trove of a retired hockey star it can mean big money. Former pros are reaping cash returns by auctioning gear from their private collections.
Collectors and fans are shelling out more and more for pieces of hockey history - stirring up excitement that has ex-players digging into their own stashes to get in on the action.
This week, dozens of items belonging to Hall of Famer Bryan Trottier, including a pair of Stanley Cup rings, sold for a total of more than $60,000 through a Montreal-area auction house.
In the same sale, Classic Auctions also unloaded personal articles for former NHL all-star Vincent Damphousse and Czech hockey legend Vaclav Nedomansky - earning them around $25,000 each.
But what exactly inspires old pros to unload so much stuff? Some insist it's simply about reclaiming their homes from the mountains of mementoes.
''I had a freaking garage full - I'm talking like a three-car garage,'' Hall of Fame winger Luc Robitaille told The Canadian Press, referring to sports items he's accumulated over the years. ''So it was crazy.''
Robitaille hopes to sell part of his personal collection - including jerseys, pucks and a full-size hockey net - in June with the help of Classic Auctions.
He said he will put the money he raises into his foundation for troubled youth in Los Angeles.
Three-time Stanley Cup winner Rogie Vachon, who recently made about $75,000 for selling more than 30 items, had a similar storage dilemma.
''The problem is we have so many things that we keep over the years and every time you move to another house . . . things (the mementoes) get broken or you lose stuff,'' Vachon said in an interview from his home in Los Angeles.
Vachon, who sold the Stanley Cup ring he won in 1967-68 with the Montreal Canadiens, figures he'll probably keep the cash for his grandchildren.
He said he was no longer attached to the artifacts and hopes someone else will get some use out of them.
''After a while, it's just sitting there and you figure 'Well, maybe somebody will enjoy having it in their little trophy room,''' he said.
Classic Auctions president Marc Juteau said former players often have the financial returns in mind, whether it's for themselves, their families or charity.
''They've had (the items) with them for their entire careers, so for them it probably doesn't mean as much as to some of the collectors,'' said Juteau, whose packed warehouse holds everything from a vintage Bobby Orr doll to graffiti-covered wooden doors from Muhammad Ali's old gym.
''If you won seven Stanley Cups, to sell two (rings) is not the end of the world - you still have five.''
And these days aficionados will snap up the strangest things.
In November, the auctioneer sold game-worn, fake teeth from Canadiens great Yvan Cournoyer for nearly $1,400.
''I don't want to say that more players want to sell their stuff, but I think the memorabilia market is definitely picking up,'' said Juteau, who's been selling sports collectibles since the 1980s. ''I think it's a hot trend right now and there's more people looking to invest.''
Business has also been good for collectors looking to sell high on hockey treasures they picked up years ago. This week, the auction house brought in more than $55,000 for the puck Wayne Gretzky used in 1989 to notch career point No. 1,851 and pass Gordie Howe as the all-time NHL points leader.
Juteau's company made nearly $1.3 million last year for the jersey Paul Henderson wore when he scored the 1972 Summit Series winner.
But it's the personal collections of retired hockey players that have drawn much interest in recent years, particularly Stanley Cup rings. Trottier's two rings sold this week for about $20,000 each, while Vachon's made him about $15,000.
''It's very special for some people to own an actual Stanley Cup ring that once belonged to an NHL player,'' Juteau said.
In 2005, Habs great Jean Beliveau was one of the first hockey legends to auction pieces from his private vault. He made nearly $1 million for nearly 200 items, including the $69,045 he received for his 1958-59 Stanley Cup ring.
At the time, Beliveau said he would share the money with his family, including his daughter and two granddaughters.
But the 45-year-old Robitaille, who played in the era of multimillion-dollar salaries, doubts that former players from the days of lower wages are selling their stuff because they're short of cash.
''I don't think there's that much money in it,'' said Robitaille, who retired after the 2005-06 season and sits 10th all-time in NHL goals scored with 668. ''I don't think it's something for guys where it makes a difference in their lives, to tell you the truth.''
---
---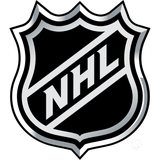 Get more from National Hockey League
Follow your favorites to get information about games, news and more
---