National Football League
National Football League
Time to bail on Pioli experiment
Published
Sep. 30, 2012 1:00 a.m. ET

The Kansas City Chiefs are back where we expected them to be. The San Diego Chargers are just back.
During an ugly, turnover-laced game Sunday, the Chargers' 37-20 dismantling of the Chiefs crystallized just how bad of a football team Kansas City has become. Quarterback Matt Cassel threw three picks, Jamaal Charles coughed up two fumbles, Shaun Draughn added another for good measure and the Chiefs dropped to 1-3.
The Scott Pioli era, so well received a few years ago, now teeters toward a different status: That of a failed experiment.
The Chargers, who didn't exactly look like a Super Bowl team, still used those six turnovers and Chiefs ineptitude to go to 3-1, good enough to start off the season as a very well positioned mystery.
"That's a heck of a start," said Chargers quarterback Philip Rivers, who threw for an efficient 209 yards and two touchdowns on 18-of-23 passing attempts. "There's not a ton of teams that'll be standing at 3-1 after four. It's a good start."
It is, though it's still no easy task assessing the Chargers a quarter of the way through the season. They've now beaten two teams in the lowly AFC West and the 1-3 Titans. They let the Chiefs, despite the flurry of giveaways, at times threaten to creep back in the game and their offense was inconsistent — a juggernaut to start things off, a coma patient in the third quarter.
"We can get so much better," head coach Norv Turner said.
Still, they're 3-1 and poised to go 5-1, or better, in the weeks ahead. They have the discombobulated Saints next week in New Orleans and then the Denver Broncos at home before a bye week. After that, they play at Cleveland and then host the Chiefs.
That's not exactly a murderer's row of opponents.
"The league's about winning," Rivers said. "If you win, that's all that matters."
So the Chargers are back, even if we don't know whether it's to the point of regaining supremacy over the AFC West or so much so their excellence can extend beyond it.
The Chiefs are a whole lot easier to read: They, like their $55-million quarterback, are just bad.
Cassel is the man Pioli turned to when Pioli brought him in from New England, the player he entrusted with the keys to the Chiefs' future. That disastrous decision was on full display Sunday, a mistake particularly egregious because the Chiefs' GM, having been with the Patriots at the same time as Cassel, should have been especially equipped to know what he was getting.
If, that is, he's a general manager capable of sizing up talent the way he'd like reporters to believe. Cassel is just the most obvious error in judgment in a list that includes Dontari Poe, Tyson Jackson and Todd Haley, among others.
What he got in Cassel was one of the league's worst quarterbacks, a nice guy with poor instincts who on Sunday threw three interceptions, lost a fumble that his team recovered for him and led scoring drives only once the safety of garbage time had set in.
What is there to say about him, about Pioli or about this Chiefs team?
Not much.
Maybe that's why Cassel's press conference lasted 88 seconds, and why he brought the questions to a close when he answered whether or not head coach Romeo Crennel had talked to him about making a change at quarterback with three curt words. "No he didn't."
How could he? The options Pioli has put in place include Brady Quinn, a quarterback somehow worse even than Cassel. Ricky Stanzi, the third stringer, is no choice at all.
"Well, whether I was considering (making a change at QB) or not doesn't make a difference," Crennel said. "It's hypothetical. I didn't make the change and I'm staying with that."
Here's what's not hypothetical: The Kansas City Chiefs, once home of the proudest and loudest fans in the game, are such a disaster even that small consolation prize has vanished.
"It's rare to see Arrowhead empty like that at the end of a game," Rivers said.
It used to be rare. Now the Chiefs are an unmitigated disaster. They beat, barely and through an improbable comeback, a New Orleans Saints team too dazed and confused by the bounty scandal, and by Sean Payton's suspension, to be much of a football team.
The AFC West now features a Chiefs' team so bad its wonderful fans now boo or bail, and a Chargers team that despite some weaknesses are in position of control.
You can follow Bill Reiter on Twitter or email him at foxsportsreiter@gmail.com.  
---
---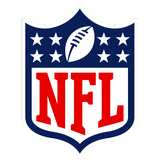 Get more from National Football League
Follow your favorites to get information about games, news and more
---