National Football League
National Football League
Tebow 'disappointed' by Jets' decision
Published
Dec. 19, 2012 12:00 a.m. ET

It all began as an intriguing idea, the thought of Tim Tebow running around as an exciting spark for the New York Jets' offense.
Then it all fizzled — before it really even started.
Rex Ryan acknowledged Wednesday that he had higher expectations for the seldom-used Tebow in the Jets' wildcat-style offense. And, so did the NFL's most popular and maligned backup quarterback.
''For some reason, it hasn't panned out to my expectations and maybe Tim's, either,'' Ryan said. ''Defenses have attacked us a little differently. Maybe that's a contributing factor to it.''
Ryan would not go into detail about why he chose Greg McElroy over Tebow to replace the struggling Mark Sanchez as the team's starting quarterback with two games left in a lost season. He reiterated his comments from Tuesday that it was his decision — and his alone — saying it was a ''gut'' call.
It was one that, predictably, didn't sit well with Tebow.
''Obviously, I'm a little disappointed,'' he said. ''You try to handle it the best you can.''
Tebow paused for a second when asked if he felt passed over by Ryan choosing McElroy instead of him.
''All you can ask for and all you want is a chance,'' he said. ''A chance to go out there and play the game you love, and help this team win football games. That's all I wanted.''
Ryan didn't consult with any players before making the call — other than to tell Sanchez after the Jets' 14-10 loss to Tennessee on Monday night that he was out as the starter.
The fact McElroy leapfrogged Tebow appears to be a clear indicator that the Jets think very little of Tebow as a quarterback, the player they traded a fourth-round draft pick to Denver for in March despite having just signed Sanchez to a big contract extension.
''I think we had a vision of using Tim in different ways,'' Ryan said. ''Obviously, we used him as a personal punt protector. I thought maybe we would use him in other ways or something.''
As did Tebow. He has done his best to hide his frustration throughout the season, but it was clear Wednesday that he is unhappy. He spoke in a low tone, and the usually constant smiles were few and far between. He also shrugged his shoulders a few times at questions, almost struggling to say the right things without coming off as angry.
Tebow was also asked point-blank whether he pictures himself being a member of the Jets next season.
''I'll just wait until the end of the season,'' he said, ''and look at everything then.''
Tebow did say he has not asked to be traded after the season, but indicated that even he is a bit puzzled why the Jets brought him to New York.
''Umm, some things are hard to understand,'' he said. ''They're trying to do the best they can, and I understand that.''
General manager Mike Tannenbaum told the Associated Press during training camp that he and Ryan kicked around the idea of going after Tebow while sitting in an airport and seeing that Denver was about to acquire Peyton Manning.
Tannenbaum said the two jumped at that idea, and so did offensive coordinator Tony Sparano — and added that owner Woody Johnson was completely on board. For Johnson, it would be a publicity touchdown along with a chance to sell tickets, personal seat licenses and mountains of merchandise. For Ryan and Sparano, it would be adding a proven winner, an athlete who had his limitations as a passer, but added so much more in intangibles.
Ryan constantly called Tebow ''a football player,'' someone whose role would go far beyond just being the No. 2 quarterback behind Sanchez. But as each week came and went, Tebow has had a limited role in the offense after it was expected he would provide a boost. Even in situations that seemed tailor-made for Tebow — third-and-short, goal-line — he mostly remained on the sideline as a mere spectator.
''We're kind of ignoring the fact that he had two cracked ribs,'' Ryan said.
Sure, he was injured on Nov. 11 at Seattle, played three offensive snaps the next week at St. Louis and not at all in the next two games. But, it was clear that Tebow had gone from a key piece to a spare part for the Jets long before that. The wildcat offense that had been so anticipated and cloaked in secrecy during training camp became little more than what many considered an ineffective distraction.
''Did I expect to have a little more success running the wildcat? Maybe I did,'' Ryan said. ''I'm sure I did.''
Tebow's numbers are far from special: He has rushed for 102 yards on 32 carries and is 6 of 8 for 39 yards. And perhaps the most disturbing stat of all: zero touchdowns. Tebow hadn't been given a series on offense all season until Monday night, when he came in following two solid drives by Sanchez. It started with an 11-yard run by Joe McKnight, followed by a 12-yard rumble by Tebow. And then, nothing. The Jets were forced to punt a few plays later and Tebow's night was done.
Now, Tebow is left wondering what his role will be the last two games of the season because No. 2 on the depth chart isn't guaranteed. That could be Sanchez, meaning Tebow could be inactive. Or, as Ryan suggested, all three could be in uniform.
''Has it been a perfect situation? I'd say we're 6-8,'' Ryan said. ''There are probably things I never anticipated, and I'm the guy ultimately responsible.''
Whether Sanchez takes another snap for the Jets this season — or ever — remains to be seen. His confidence has taken a huge hit, and that process might have started from the day New York brought in Tebow. The fifth pick in the 2009 draft has 50 turnovers since the start of last season, an awful amount of mistakes from a player once considered the face of the franchise who drew comparisons to Joe Namath just two years ago when he led the Jets to a second consecutive AFC title game appearance.
Either way, it appears Tebow is not a part of the Jets' future. And, Sanchez might not be, either. McElroy is getting the opportunity to show if he could be, but Ryan insists he's only thinking about the last two opponents: the San Diego Chargers and Buffalo Bills.
''Any long-term discussion,'' Ryan said, ''will probably be better served after that (final) game.''
For Tebow, he's trying not to think about the ''what-ifs'' or the disappointments of his first, and possibly only, season in New York.
''I don't have regrets,'' Tebow said. ''I believe everything happens for a reason, and it's a learning opportunity for me and there's a lot I've learned, good and bad.
''I still appreciate the opportunity to come be a Jet.''
---
---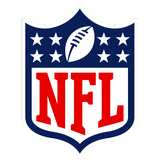 Get more from National Football League
Follow your favorites to get information about games, news and more
---