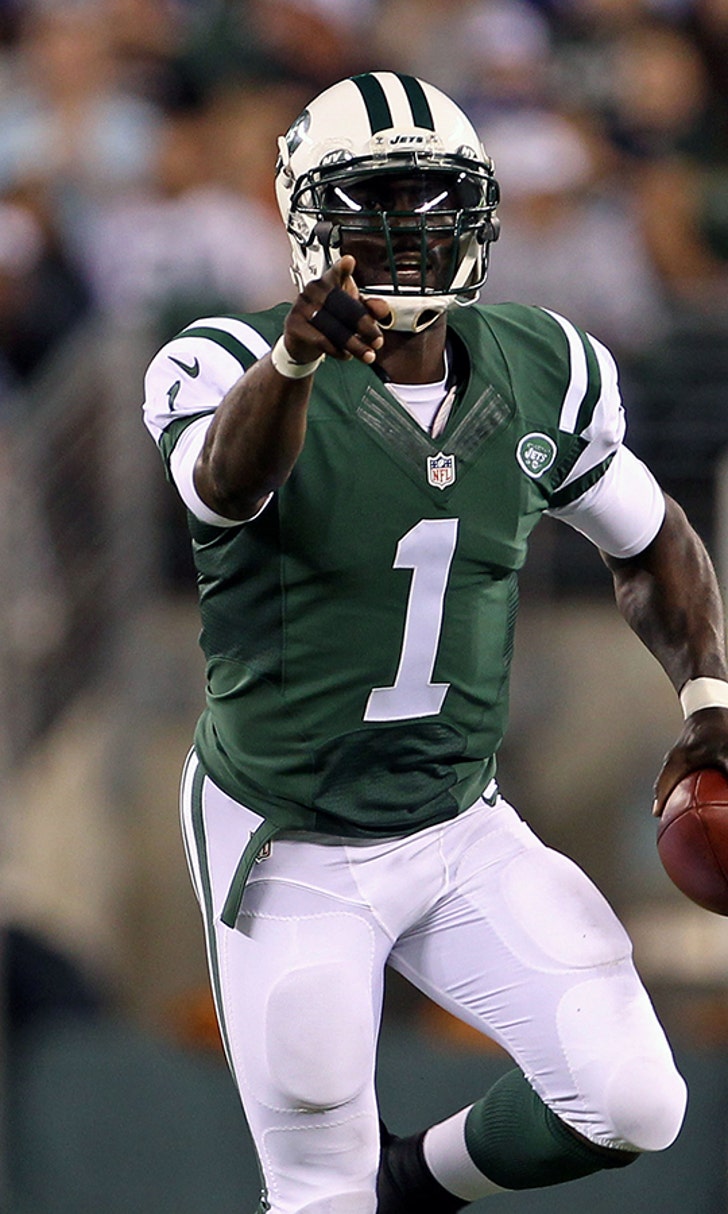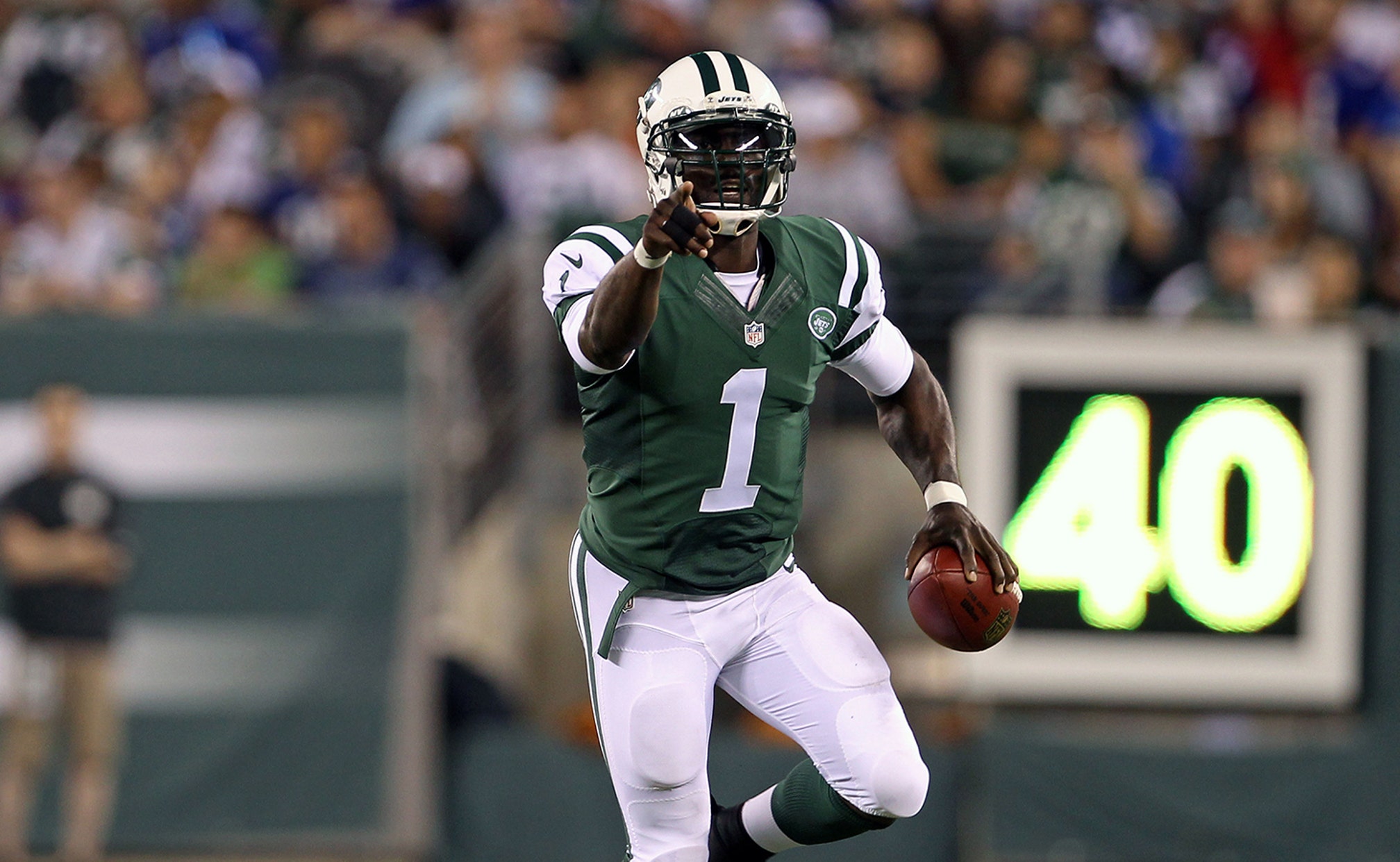 Michael Vick replaces Geno Smith for Jets, Chargers still roll
BY foxsports • October 5, 2014
Rex Ryan had seen enough.
With the Jets trailing 21-0 at the Chargers, backup quarterback Michael Vick came into the game to replace Geno Smith on New York's offensive series.
It didn't mater much as San Diego rolled to a 31-0 win.  
Smith was four of 12 for 27 yards at the half. Vick was sacked on his first dropback. Vick finished the game 9 of 20 for 47 yards.  
Earlier in the week, Jets owner Woody Johnson was unhappy about Smith shouting an expletive at a heckler last weekend, but thinks the young quarterback will overcome his recent struggles.
"I have a lot of confidence in Geno," Johnson said Thursday during practice. "I think Geno can be a franchise quarterback, I really do. I see traits in him, and we all see traits in him, that are extremely positive and (leave) room for a lot of optimism."
Johnson met with the media for the first time since the offseason and touched on several issues in a wide-ranging interview session.

"You know, we're in the win business, so winning is what we want to do," he said.
The Jets are on a three-game skid which will be four if they can't rally against the Chargers. After Sunday, New York takes on Peyton Manning and the Denver Broncos at home and then Tom Brady and the New England Patriots on the road -- in a five-game stretch.
There's a chance the season could start to unravel with a few more losses, but the AFC East appears to be wide open with the Patriots, Dolphins and Bills all just one game ahead of the Jets in the division.
"I think the team and the coaches, they've fallen short, that's for sure," Johnson said. "But they've been in every game. I mean, you can see, you can either (look at it as) half-glass full or half-glass empty. I mean, you can see signs of being a good team and a winning team, except for the one or two mistakes that we make in each game.
---
---