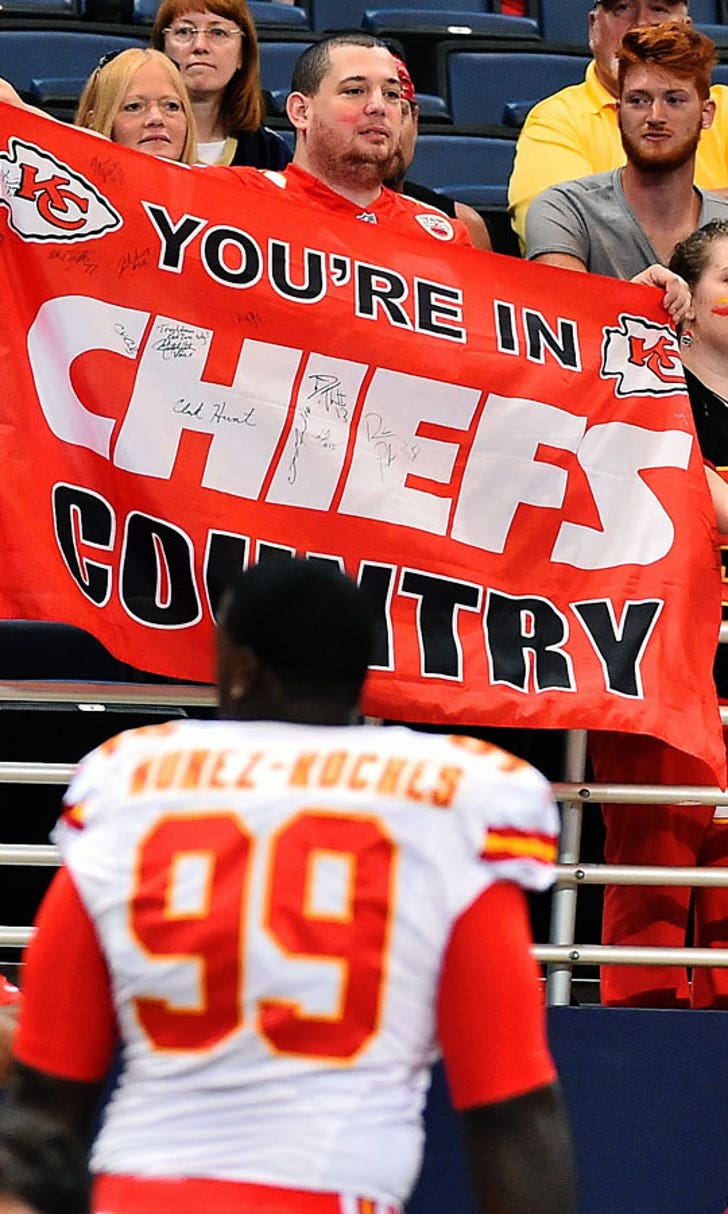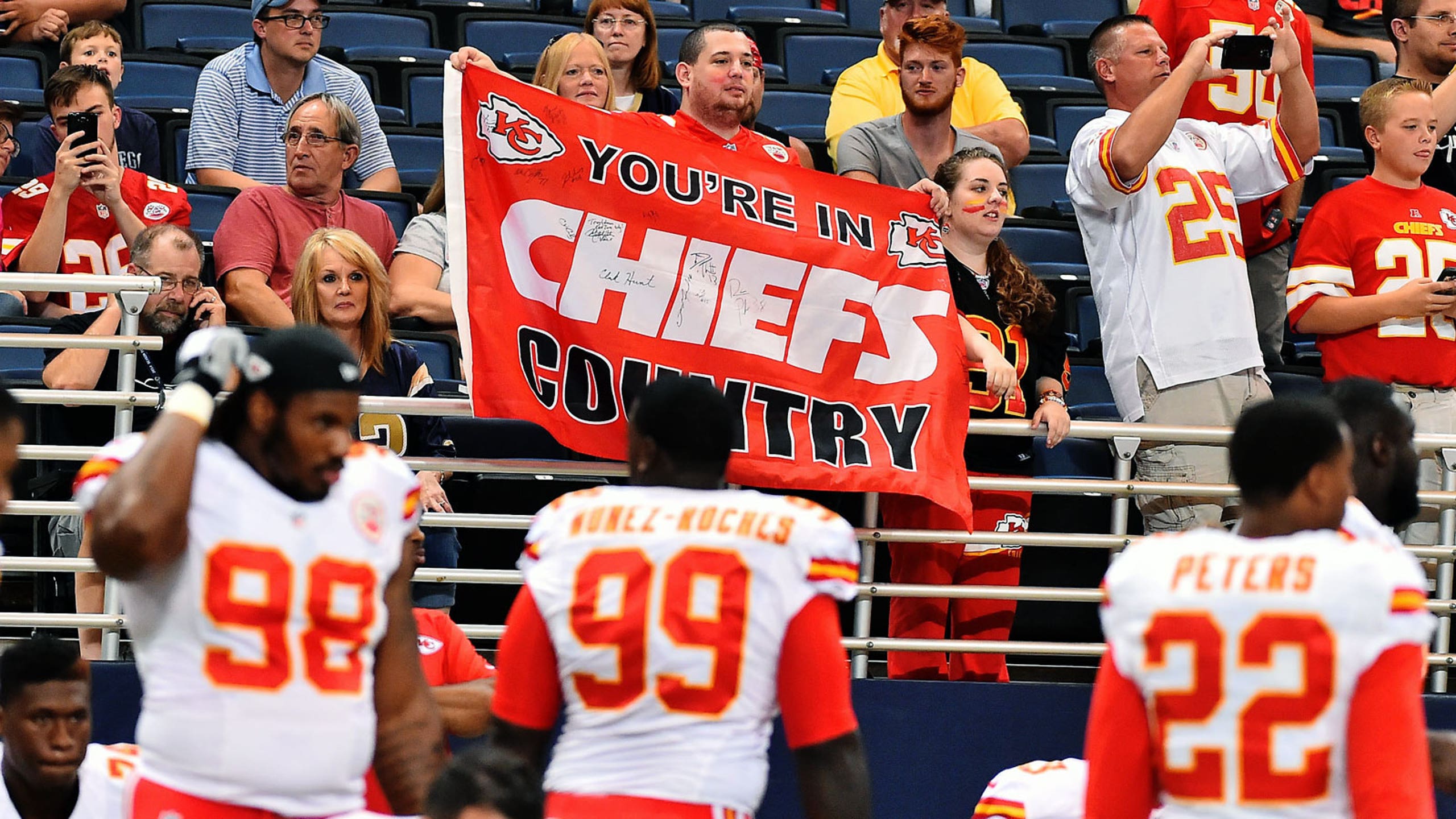 Five reasons why jilted Rams fans should switch to the Chiefs
BY foxsports • January 13, 2016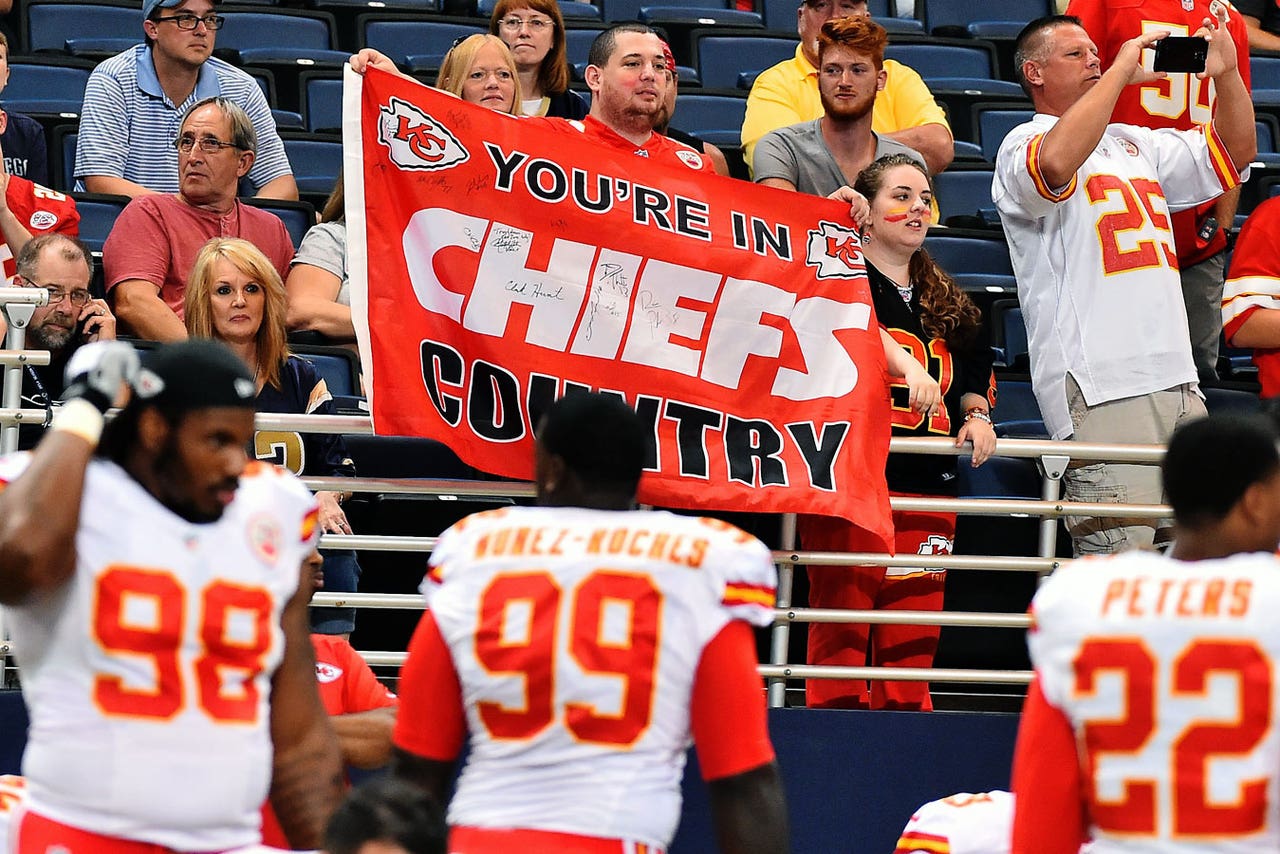 The NFL decided to strip one faithful Midwestern city of their Super Bowl-winning franchise.
Fortunately, Missouri has two of them. And once the sting of relocation subsides, St. Louisians should swap their gold and blue jerseys for red and white ones.
Here are five good reasons why estranged Rams fans should support the "Show-Me" State's only remaining pro football team:
1. To make loud noises: The Edward Jones Dome devolved into a dark, quiet and utilitarian home field. Arrowhead Stadium is its antithesis; it's record-breakingly loud, bright and historic. Plus, open-air stadiums are always the best kind.
2. To stick with the color scheme: Red? White? Yellow? St. Louis fans can pop on some St. Louis Cardinals merchandise and no one would be the wiser. Fair warning, though... the reigning World Series champions work right next door.
3. To go to tailgating heaven: Your last home field was smack dab in the center of St. Louis. You new one could offer miles of parking lot, bathed in the sweetest-smelling barbecue smoke you've ever witnessed. Forget about the Rams and eat some pregame ribs.
4. To root for Jeremy Maclin: Kansas City's star receiver is a St. Louis legend. He grew up in Kirkwood, Mo., watching the Rams and Chiefs of the 2000s and stayed in-state to star for the Missouri Tigers. If there's any player both fanbases can agree on, it's Maclin.
5. To never experience this again: Losing a team hurts. Losing two is unimaginable. St. Louis has lost two teams and Rams fans simply don't deserve it. The Chiefs, meanwhile, have never considered moving to another city. They're the stable franchise that the Rams could never be.
---
---