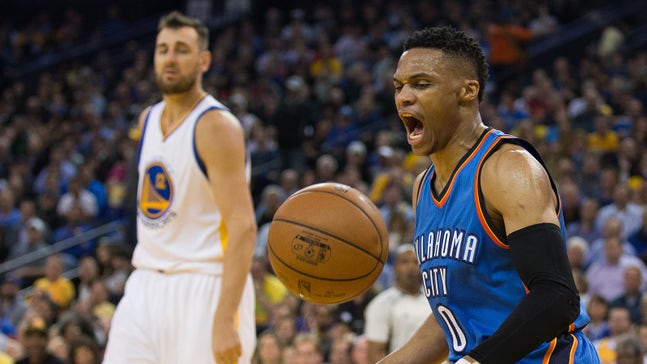 This Russell Westbrook stat is more impressive than his latest triple-double
Published
Mar. 15, 2016 1:16 p.m. ET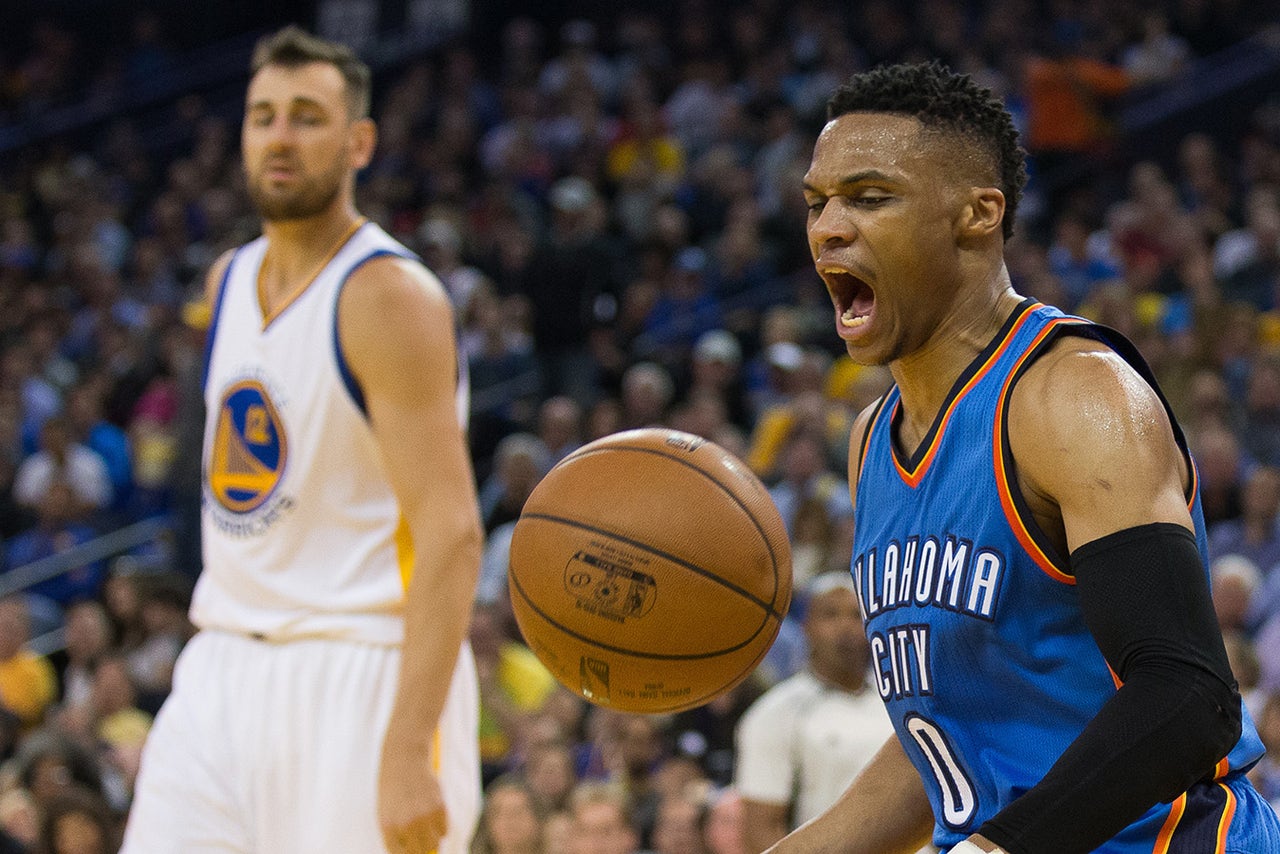 Russell Westbrook is either the second-best player in the world or merely the second-best player on his own team. He stands tall as either the driving force who can help lead the Oklahoma City Thunder to their first NBA championship or the tantalizing talent whose recklessness teeters on indefensible the deeper we dig into the most critical season in franchise history.
For some, Westbrook is all of these things. To those who are overly critical, his flaws are easy to identify, which makes placing him in the crosshairs so easy. He's wild and loud and sometimes doesn't make any sense.
Westbrook is also a transformative athletic specimen nearing the end of his most efficient season. He's averaging 24 points, 10.4 assists and 7.6 rebounds per game (the latter two stats are a career high).
On Monday night, the 27-year-old put it all together for an all-time mic drop on those who stubbornly insist he does more bad than good:
Russell Westbrook w/his first game without a turnover since April, 2013. He had been averaging 6.1 TO/G over his previous 8 games. @NBATV

— Jared Greenberg (@NBATVJared) March 15, 2016
For Westbrook, turnovers are an unfortunate but acceptable side effect that spill out of his playing style. His impact is overwhelmingly positive more times than not, and his value is so immense — the Thunder's offense is never worse than when he's on the bench — that it's silly to view him as anything but an all-time great player.
Zero turnovers and a triple-double? This person is a video game. 
---
---