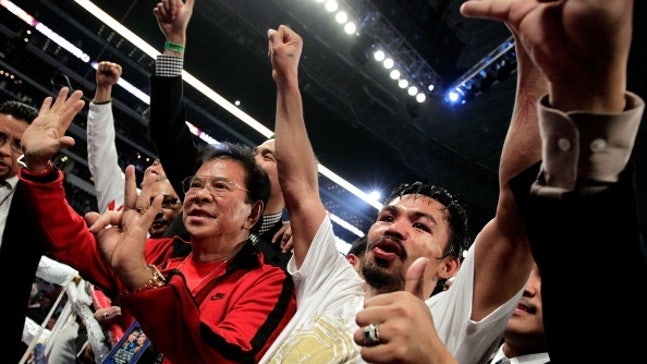 Mayweather reportedly willing to give rematch to Pacquiao
Published
May. 5, 2015 11:49 a.m. ET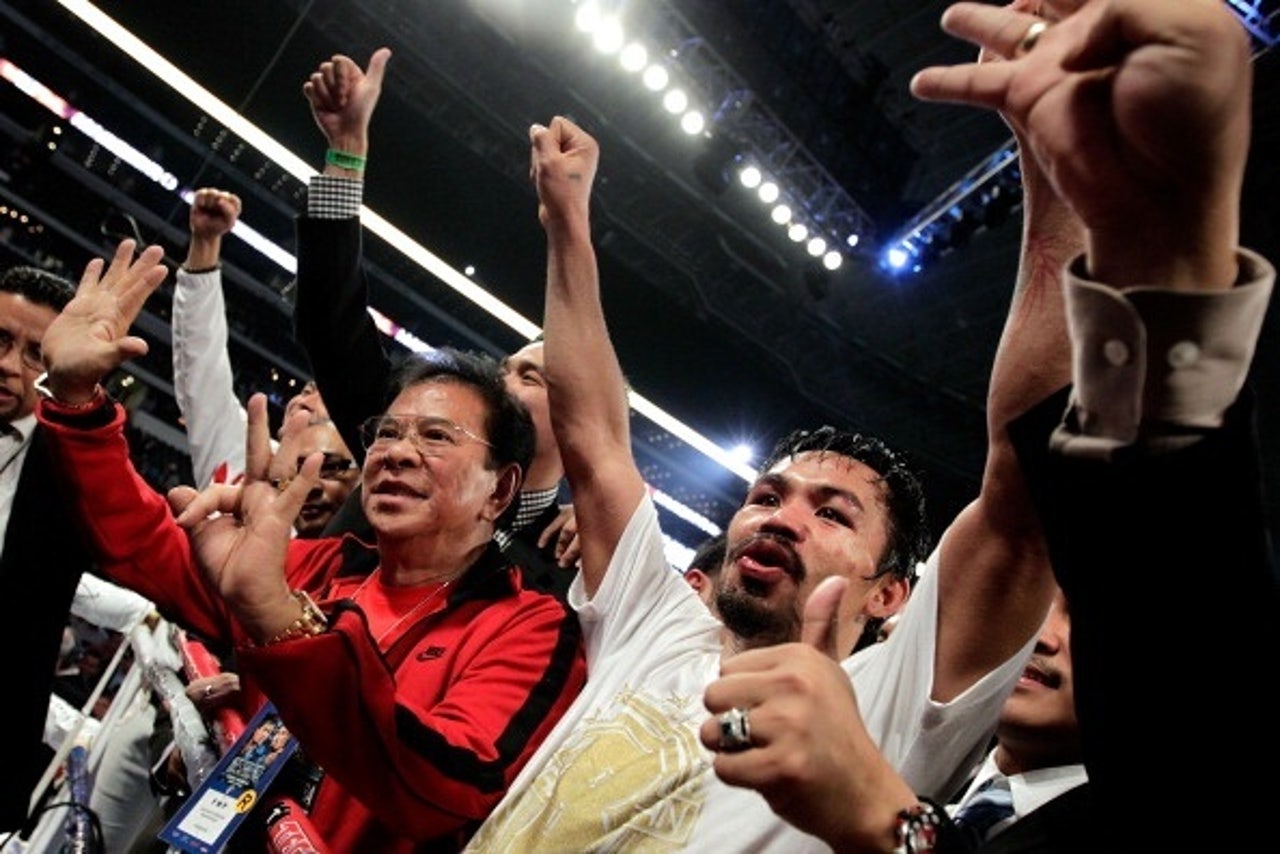 By Mike Cole
It took forever for Floyd Mayweather and Manny Pacquiao to finally come to terms on their first fight, but it sounds like Round 2 might quickly come together.
Mayweather-Pacquiao wasn't the thriller so many hoped it would be, but the overhyped bout between the two men pushing 40 made record amounts of money. So it should come as no surprise that both fighters are willing to get in the ring for a rematch.
Per ESPN's Darren Rovell, Mayweather — who won Saturday night's fight in Las Vegas — texted ESPN's Stephen A. Smith and indicated he'd be willing to fight Pacquiao in a rematch. The original plan was for Mayweather to fight one more time in September and then retire, but it sounds like another lucrative purse was too much to turn down. Also, assuming Mayweather wins his September bout, he'd enter the rematch with Pacquiao at 49-0 with a chance to finish his career on top at 50-0, which would best Rocky Marciano's 49-0 record.
Rovell speculates that fight could come roughly a year from now. With the way Rovell lays it out, it makes all the sense in the world, and it's certainly seems unlikely anyone would leave that much money on the table.
More from NESN.com:
---
---