Wild-card scenarios enliven races
BY foxsports • July 30, 2012
I'm wild about the Wild Card.
Since the top 10 drivers in the points standings enjoy a cushion of 55 points or more with six races remaining in the regular season, the real race to the Chase for the Sprint Cup comes with the final two transfer spots.
Kasey Kahne still leads the wild-card standings with two victories. Despite showing tremendous speed in practice, Kahne qualified 15th at Indianapolis Motor Speedway once the track heated up. After 30 laps, Kahne moved up into the top 10, but contact with Joey Logano on pit road damaged the No. 5's right front fender. Kahne went from contender to defender and finished 12th.
Logano's contact with Kahne wouldn't be his last. He clobbered Matt Kenseth on Lap 133 which resulted in the No. 17 team's worst finish (35th) of the season and a surrender of the points lead. Logano finished 33rd and dropped to 17th in the points standings. Logano remains fourth in the wild-card ranks, but the good news is he won at Pocono Raceway in June and should be solid there this weekend.
Carl Edwards appeared to be turning his luck around after qualifying second for the Brickyard 400. It took just 12 laps for the engine gremlins to attack. Edwards lost four laps early and finished 29th. If there's a bright spot in Edwards' dilemma – he dropped to 12th in points and is fifth in the wild-card race – it would be his renewed strategy to drop the ho-hum points racing and race for wins.
"It will involve lots of pushing on the right pedal and turning left and going as fast as possible," Edwards said. "We have to take chances. We have to go race. We can do that, we can race like that. It will actually be a big relief in a way because there is no other choice. We just go race for wins. I wouldn't bet against us. We can do it."
Edwards' approach is a stark departure from his traditional methodology. However, as it's been 53 races since his last win, it's certainly time to mix things up. Without a win, he'll never make the Chase unless he can make up the 61 points that currently separate him from 10th-place Clint Bowyer.
But, Edwards will have to pass Kyle Busch first.
Busch had nothing for Jimmie Johnson on Sunday, but finishing second at Indy provided the driver of the No. 18 Toyota with a solid points day. Not only did Busch leapfrog over Edwards and Kahne in the traditional standings, he shaved 13 points from his Chase deficit. And Rowdy has solid tracks coming up in the next six races. He's won at all of them except Pocono – but both his teammates have victories there. Busch qualified fourth at Pocono in June but his engine failed after 76 laps.
Ryan Newman also had a solid seventh-place finish at his home track – but the result didn't register in his ranking. Newman still has some work to do if he wants to be considered a contender. But it is a contract year and with Army stepping down, Newman needs to step up. So expect to see the best out of the driver.
Finally, among the wild-card contenders, Jeff Gordon made the greatest gains on Sunday by finishing fifth – just his third top-five of the season. Gordon was 89 points outside of the Chase entering Indy. He picked up two positions and cut 10 points from his deficit. If there's anyone who knows how to win on the next six tracks, it's the four-time champ.
Gordon has collected 23 trophies combined from Pocono, Watkins Glen, Michigan, Bristol and Richmond. And the pundits won't count him out until Richmond.
Here are 10 other topics to ponder over the next week:
1. Tire test
Teams are testing at Michigan on Monday and Tuesday, however, the Sprint Cup Series points leader Dale Earnhardt Jr. will not be in attendance. Junior is expected to be testing at Road Atlanta on Wednesday. Considering that he won the last race at Michigan, NASCAR's Most Popular Driver's time will be better spent working on turning right -- and left. His worst result of the season (23rd) was posted at Sonoma and his history at Watkins Glen isn't much better. In 12 starts, his best finish was third in 2003, but it's been seven races at the Glen since Junior scored a top 10.
2. It's a wrap
After a successful wind-tunnel test with all four manufacturers last week, NASCAR has approved the 2013 Sprint Cup cars for Chevrolet, Dodge, Ford and Toyota. Expect R&D shops to be abuzz as the parts and pieces are now all finalized and becoming available to teams.
3. Meet the new boss
Chad Norris never had to opportunity to prove his potential in his Sprint Cup crew chief debut with Carl Edwards. The team didn't empty the gas tank before the engine developed an issue 11 laps in. "Chad got thrust into about the most terrible predicament a crew chief can be in," Edwards said after the race. "We didn't know what was wrong with the engine and we were kind of points racing but also racing for the win. We had a fast race car and we came in and did the best diagnosis we could and went two laps down under green." Edwards believes the smartest approach for he and Norris is to reinforce to the team the mantra not to give up.
4. AJ's fate
Team owner Roger Penske is expected to meet with AJ Allmendinger this week. While Penske has been extremely supportive of his sidelined driver, he added it was time for Allmendinger to "face the facts." The team owner mentioned "one-year contract" and the word "continuity" several times during the course of Sunday morning's interview. That's something that sponsor Shell hasn't enjoyed since coming aboard at Penske Racing. "It's all about sitting down with the sponsor," Penske said. "We don't want this to be a rotating seat. That hurts us." So does negative publicity. Given Penske's stature, expect the next candidate to be beyond reproach.
5. Speaking of Penske (engines)
Roger Penske says he was waiting on Dodge to make its decision before he announces his engine plans for 2013. Penske added his goal is "to see them stay in the sport" but that announcement has been delayed once again. Penske has the option to run Roush Yates engines if he chooses, but insiders also mentioned a scenario where Penske could become a partner in the aforementioned engine shop. Still, potential buyers have toured the current Penske engine shop so can an announcement be far behind?
6. NASCAR Kumbaya
After Saturday's Nationwide Series debacle with a late-race restart, race director David Hoots made it clear to the Sprint Cup competitors what are their "roles and responsibilities" when it comes to starting and restarting races before Sunday's Brickyard 400. Hoots added that the flagman, not the race leader, controls the start. If the message wasn't made clear by Hoots, NASCAR president Mike Helton added for emphasis, "If you mess up the restarts for everyone else, we've going to step in." Needless to say, the Cup race went off without a hitch.
7. Hail to the Chief
Crew chief Paul Wolfe is making quite a name for himself in his second season on the Cup circuit. His decision to short pit cut his time on pit road to four stops – one less than any other team on Sunday. Had driver Brad Keselowski not been shuffled back on the Lap 101 restart, he very possibly could have left Indy with both trophies last weekend. Oh, and guess who's the defending winner for this weekend's race? That would be BK and the Brew Crew.
8. Generation Next
Kudos to Ty Dillon, who finished third on Saturday at the Brickyard in just his second Nationwide Series start. His debut was an eighth-place run at Dover. The 20-year-old grandson of Richard Childress is currently second in the Camping World Truck Series standings.
9. NASCAR's new IROC
Picture this: 10 identically prepared cars competing against one another in Sprint Cup. Certainly, there's the potential for that next season should the Earnhardt Ganassi Racing cars switch from an engine alliance with Earnhardt Childress Racing to Hendrick Motorsports. Should the EGR cars adopt a program similar to Stewart-Haas Racing and Phoenix Racing, there could be 10 very similar cars on the track. Where would teams gain an advantage? As in most cases, the drivers and the pit crews will distinguish one team from the next.
10. Five-Time is now Four-Time
Yes, Jimmie Johnson joins a heralded list of racers – Jeff Gordon, Al Unser, A.J. Foyt, Rick Mears and Michael Schumacher – with four or more wins at the Brickyard. But let's face it, the 400 is not what it once was and that's unfortunate. For those of us that have been fortunate enough to walk the grid of the Indianapolis 500 before the flag falls, nothing compares to the energy race-day morning. Nothing. Still, there's something about the mystique of Indianapolis Motor Speedway – even for the NASCAR set. A victory on the yard of bricks continues to be one of the most coveted on the tour. However, with the crowd shrinking year after year it will take a team effort to rekindle the magic that the Brickyard 400 once held. And the time to start working on it is now.
 
---
---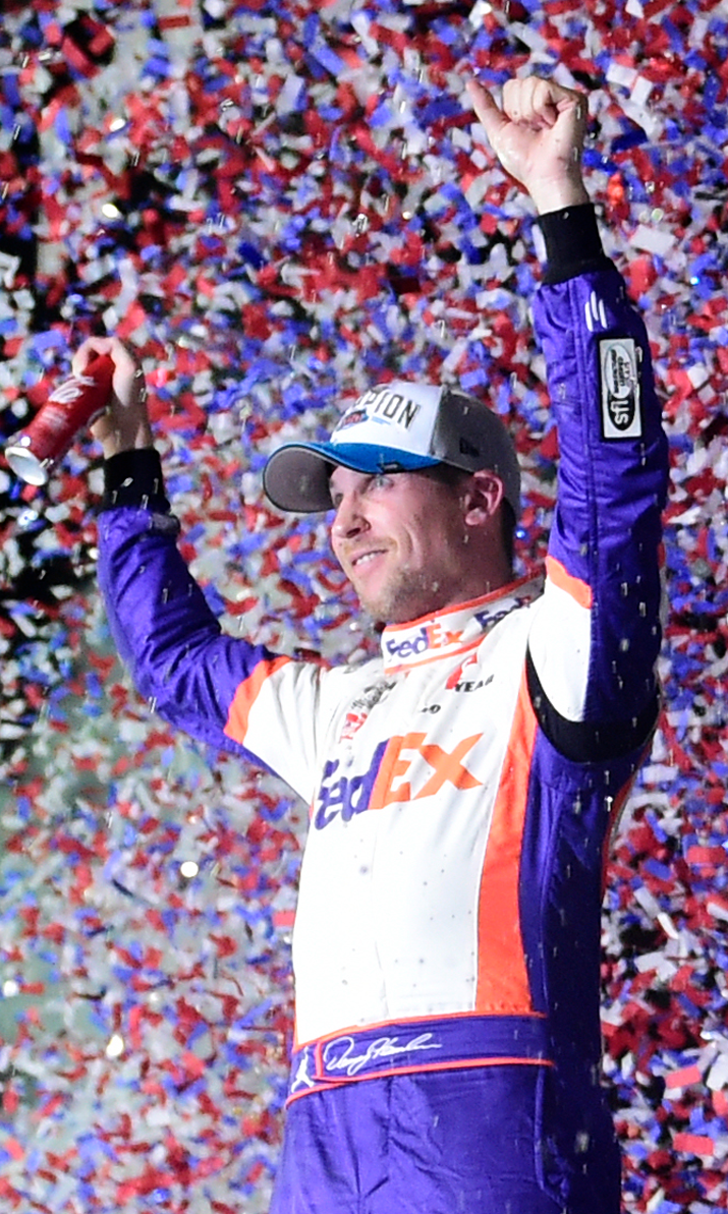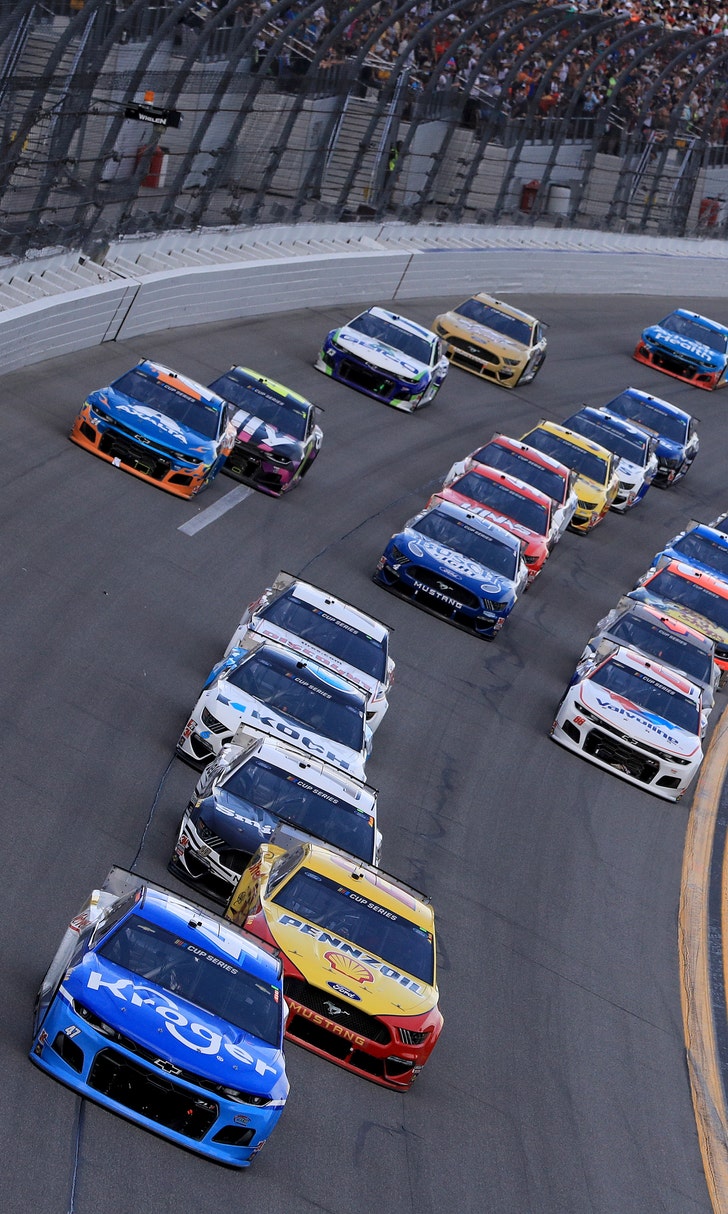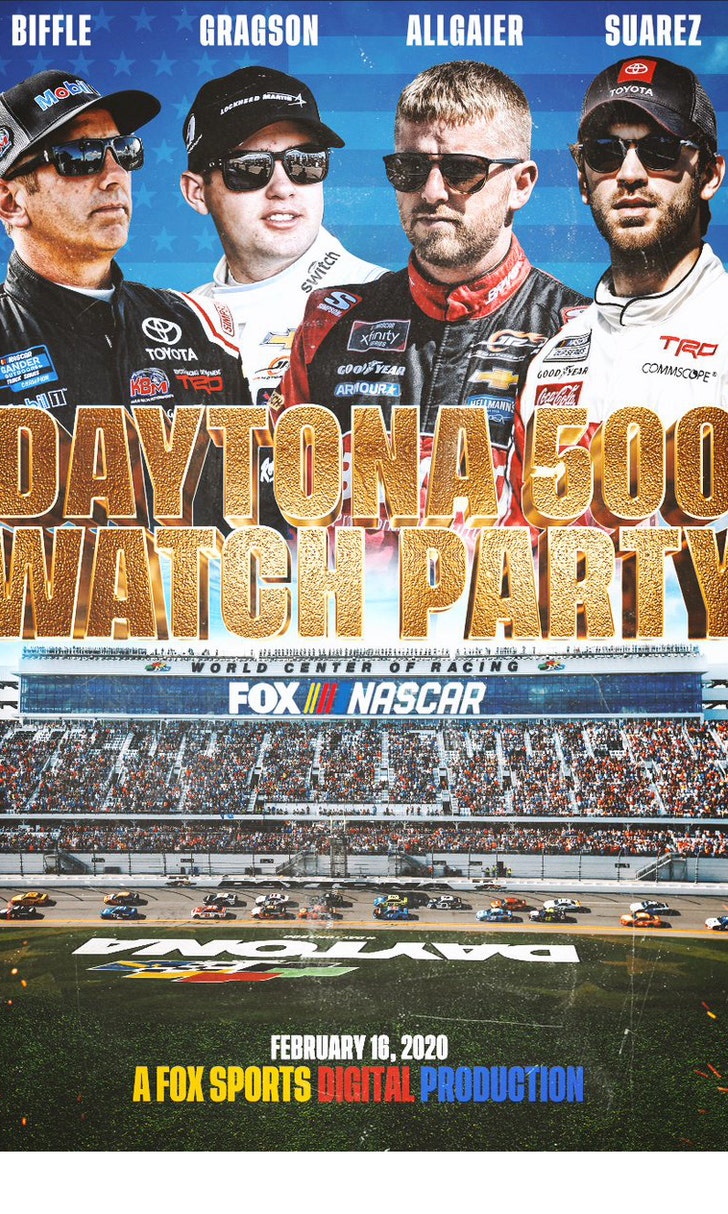 The Daytona 500 Watch Party!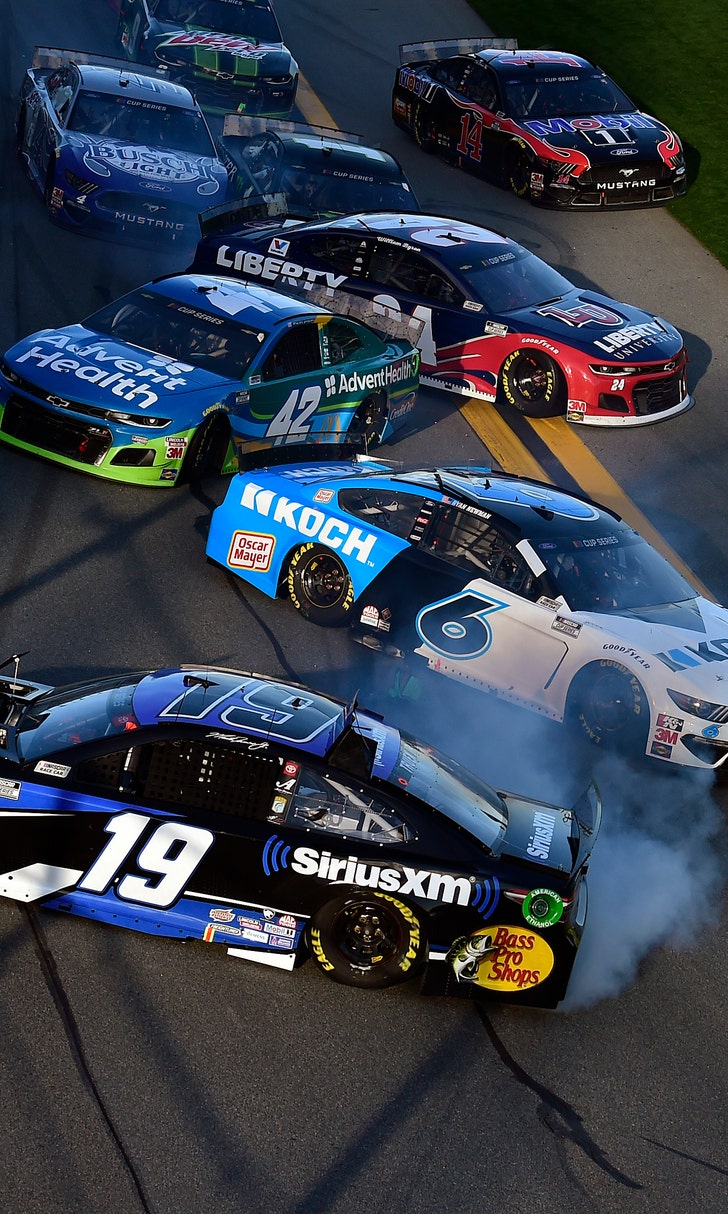 The Numbers Game At Daytona